Here is my almost monthy flea market report! I'm so happy that Nashville flea is such a good one. I haven't been bringing home as much lately (even if my finds posts might not look like it!) but I still love to look. The January Flea was a little light on vendors, and it was COLD but we walked around with
Lisa
and Matthew, which made it even more fun than usual! Travis is a great vintage shopping partner but he can't feign the same level of enthusiasm I have, but Lisa is right there with me!
Look at this big poodle! I spotted it from pretty far away and made a beeline for the table. But my logic prevailed, for once. Where would I put that huge thing? And how would I get it clean?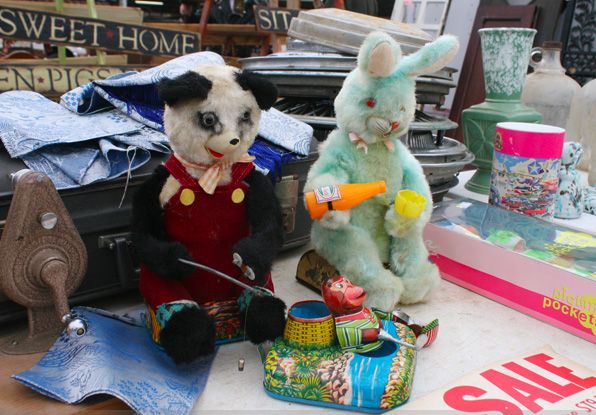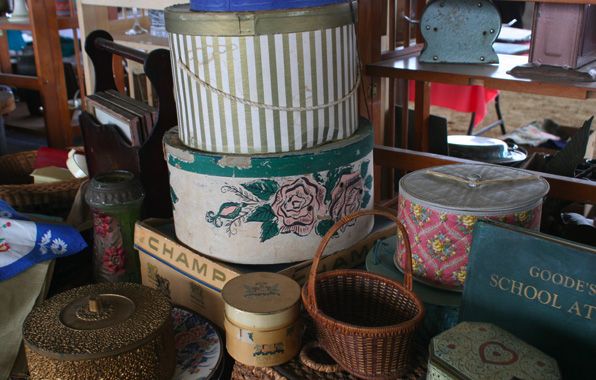 I thought that rose hatbox was so pretty! And then later in the day I saw it pop up on Elizabeth from Stockroom Vintage's instagram feed! I mentioned before that I met her and Jenna from Kitty Cat Stevens at the flea this month. Stockroom Vintage is SUCH a cool company. It is a vintage rental service for weddings!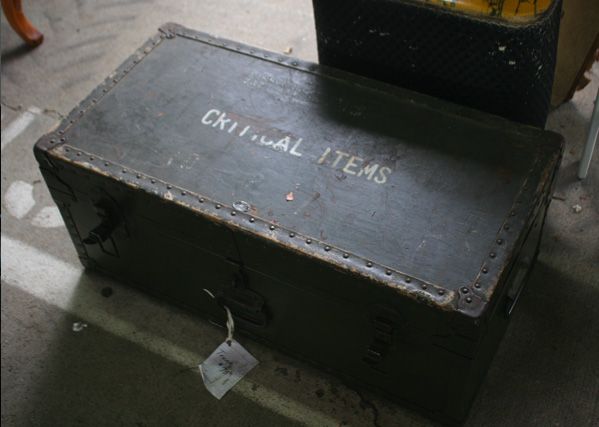 I NEED a critical items trunk.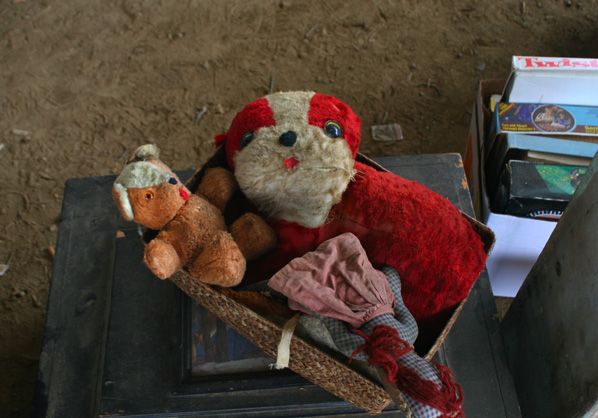 That little dog reminds me of Phyllis. Travis says that I say that about everything but that thing really does. That is how she looks up at you when she is relaxing on the bed and you want to pick her up and put her away for the night.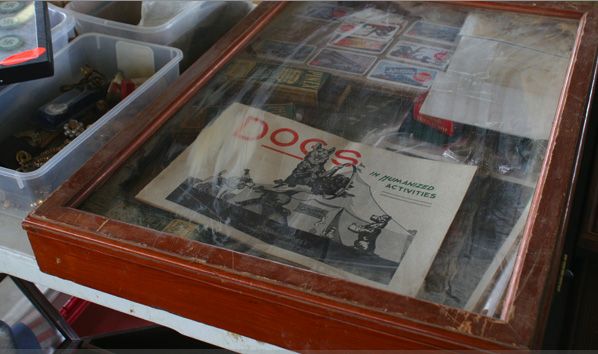 Look at this book! Could it be more perfect for me?? Dogs in Humanized Activities. Oh man I'm regretting not getting it, even though he wanted 25 bucks which I think is high. Because I am cheap. It had the cutest illustrations and I haven't been able to find any of them online.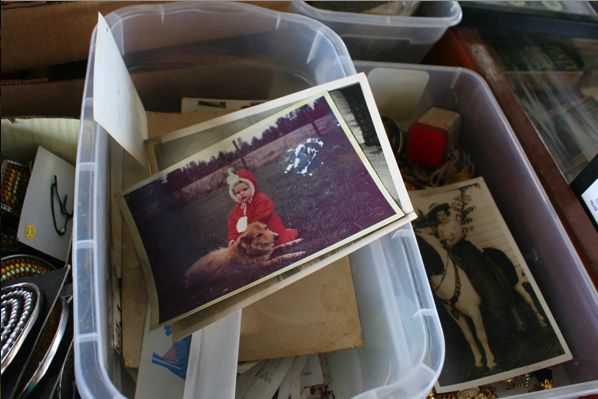 I bought a bunch of pictures, as usual, which I will scan and show you later. I left that one of the little kid in the red outfit behind because of the damage, but it was sweet. That little horse riding buckaroo to the right came home with me though.
Piles and piles of junk! Yes!

Look at the outfit that kid has on! I love it!

A suitcase full of vintage toys. I got a pretty cute dream pet for a dollar.

I did not get this yarn and google eye creation.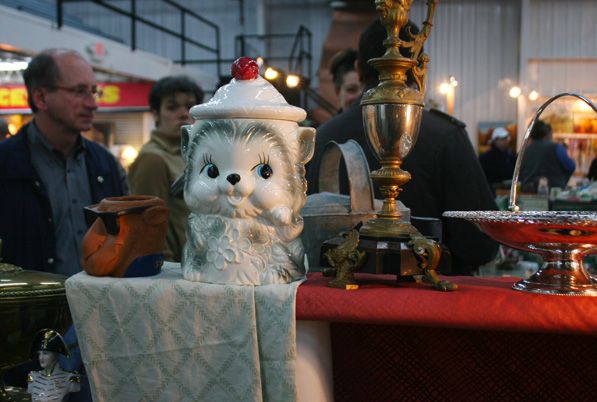 Look at that cookie jar! This is the last photo I took because the woman whose booth it was very rudely said "GIRL what are you DOING." And when I said I was taking a picture of the cute jar for a blog post about the flea market she was mean and said she better not see it listed for sale online the next day? Do people do that? Well anyway, I don't have this cookie jar to sell to you. Though I would love to have it on my kitchen counter. Also, check out Lisa's forehead and eye making a cameo appearance.
In conclusion, I love the flea market! And I can't wait for the next one.