I wasn't sure I wanted to go to Disneyland while we were in California. My last Disney experience was a summer when I was about 13 and it was hot and I was cranky because I didn't want to go on vacation with my family (13 year olds are jerks!). I'm glad I gave in and went this time!
We got park hopper passes so we could see California Adventure too.


Our first stop was the Tower of Terror!

It was so fun! I didn't realize we were getting our picture taken at this point, so who knows why I was making that face. I feel like Travis was telling me to put my hands up. I loved that at Disneyland they didn't care if you took pictures of the photos from the rides. They know most people aren't going to pay 20 bucks for those things! I have more, but this is the only one I'll show you. The rest have me with my bangs blowing back in the wind. Not a cute look!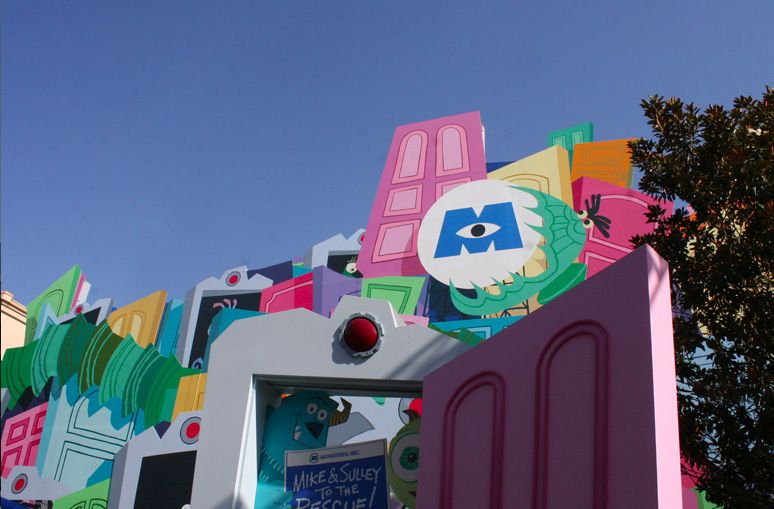 I am not a fan of Cars, but the Cars area of the park was so cute! It was all vintage inspired. My favorite was the Cozy Cone motel, which looked like a teepee hotel! The Cars ride is apparently amazing but the wait was over 2 hours and ain't nobody got time for that. We didn't wait longer than 30 minutes for any ride, and most of them only had a 10 minute wait. It was awesome!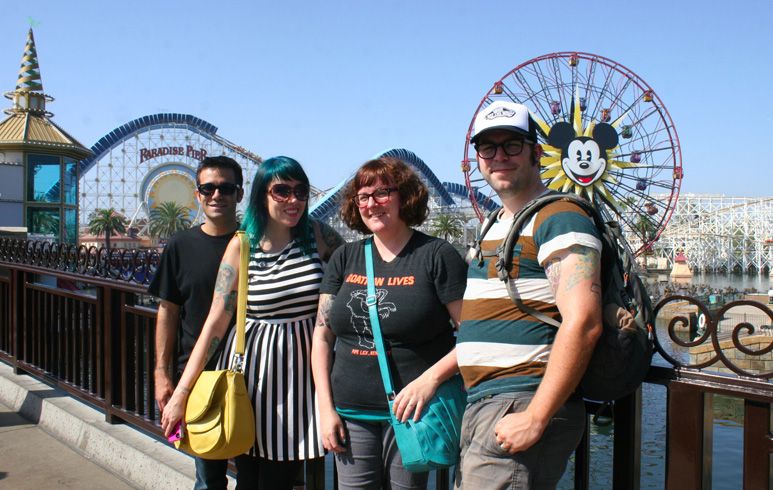 Buddies!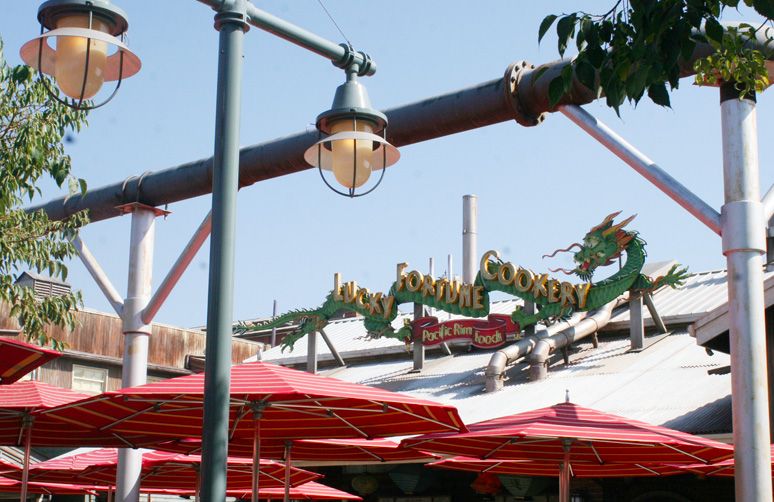 There were so many awesome signs at Disney. I have so many photos like this. Don't worry, I'll spare you! That dragon sign might be my favorite.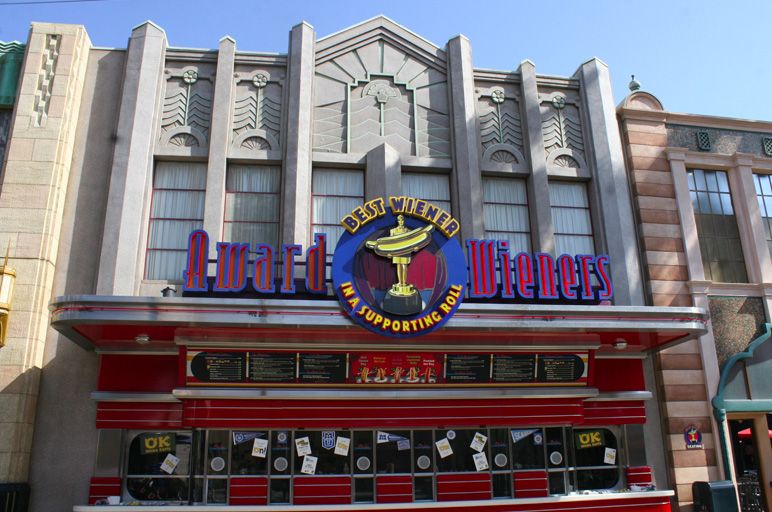 After a few rides (including the Little Mermaid one that made me cry a little, haha) we headed over to Disneyland.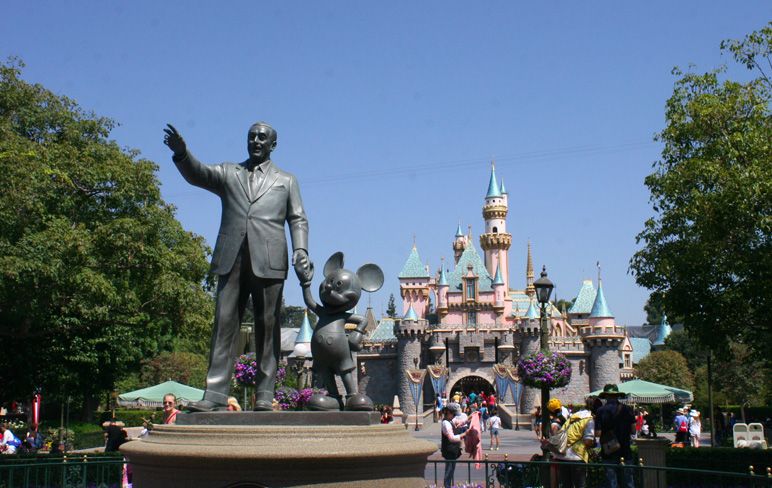 I was surprised by how puny Sleeping Beauty's castle is! But it is pretty cute.

Chip and Dale were always favorites of mine. When I was a kid I was OBSESSED with Chip and Dale's Rescue Rangers. I was such a weirdo, when we would go to McDonald's I wouldn't eat my chicken nuggets until I had named them after the characters on that show. What?
Maybe my favorite part of the day, Captain EO! It is a kind of interactive 3D movie starring Michael Jackson, a bunch of terrible puppets, and an evil robot queen. It was amazing! You can watch the video
here
, but I don't know if it's the same without air blowing in your face, and your chair rocking ALMOST to the beat of the music. We went into the gift shop next to the theater and when Valerie asked where the Captain EO merchandise was, the man behind the counter said, "We do not have that any more. And it will never be here again." We were cracking up about that for the rest of the day! Too bad though, I wanted a Captain EO shirt, like he was wearing in the video! I found one on ebay, but it was 169 bucks! Dang.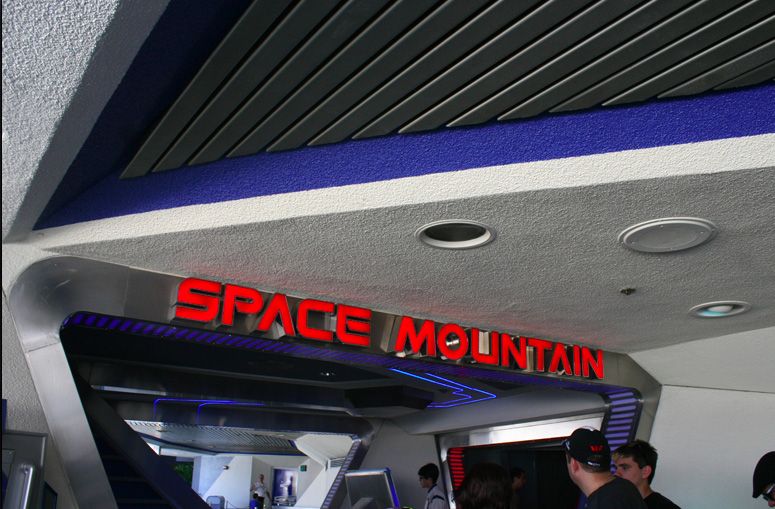 Space Mountain was amazing! We never rode it at Disney World because the line was always over 2 hours long. I loved how dark it was and how you couldn't really see what was going on. It was probably my favorite actual ride of the day.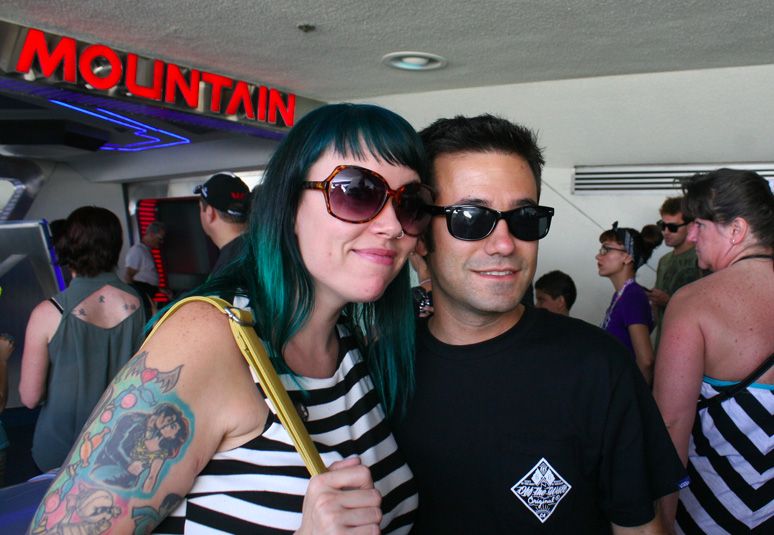 Aaron and Valerie have two little girls, Addie and Lilly. Their Grandpa met us at Disney and took them for the day so we could do all the "grown up" rides.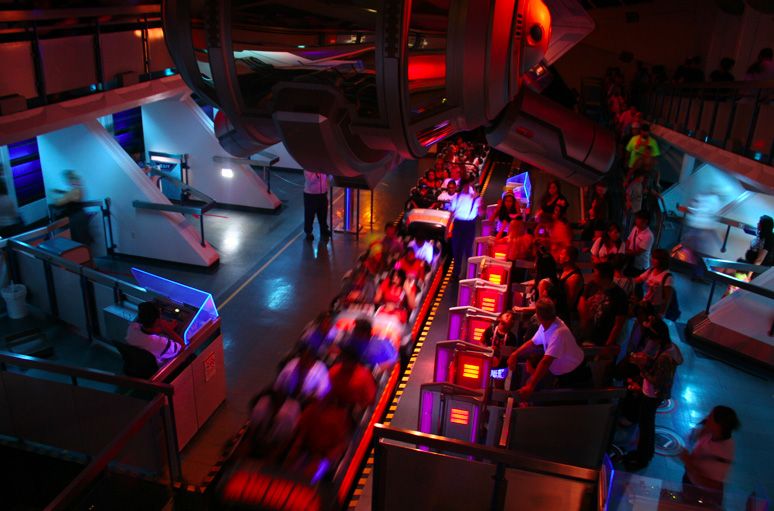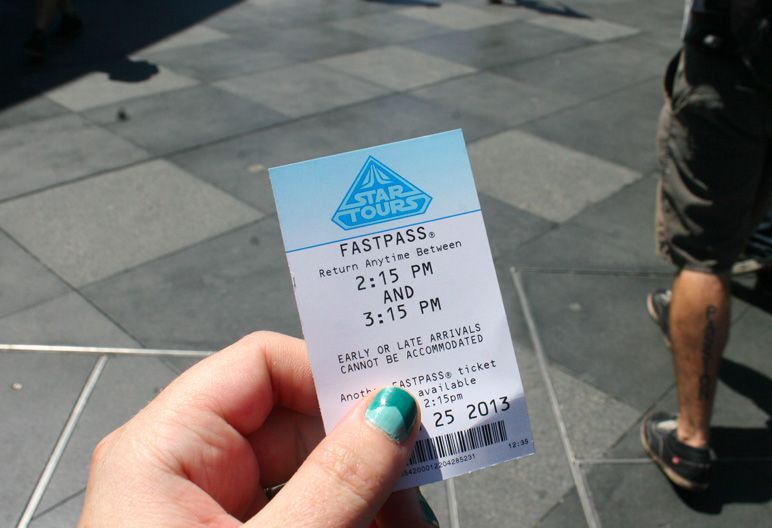 I was introduced to the wonder of a fast pass. Star Tours was ok, we got a lame Episode 1 adventure. But Valerie was the "spy" and her face flashed up on the screen. She was looking down and frowning so it was hilarious!
Travis' souvenir of the day. I got a cute cup that will be perfect for my morning smoothie with a vintage looking Disneyland graphic.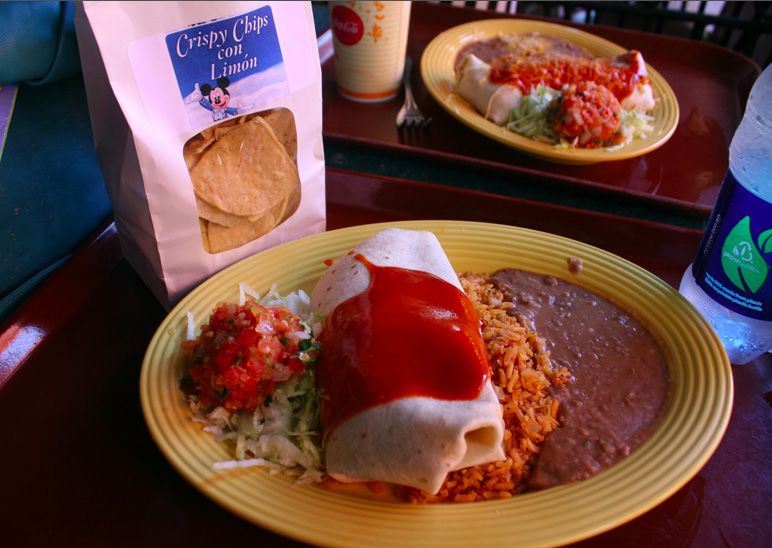 I was worried we wouldn't be able to find anything we could eat in the park, but Valerie sent me this
great post
a blogger made with a list of all the vegan options in Disneyland. We ate lunch at
Rancho del Zocalo because it had a lot of options (and we love Mexican food!) Look at the post again now it looks like the red sauce isn't vegan. ugh. Oh well. Our lunch was pretty good, especially for a theme park meal. Those chips were especially good!
The Haunted Mansion was another high light! I have very vivid memories of riding the one at Disney World with my Grandma. She lives in Orlando so we went a bunch of times when I was little. We got stuck in the graveyard portion of the ride, right by a gross corpse that popped up out of a grave. It wasn't scary, but it was unpleasant to see that thing pop up over and over again!

Valerie took this photo of the cute bat Mickey there, which will figure into our story later.

I regret that we didn't ride the Dumbo ride. The wait was only 10 minutes. Oh well. Have you seen Dumbo lately? They put it on Netflix and the opening scene with all the baby animals falling to their mamas from the storks had me in tears! I'm turning into a big sap in my old age!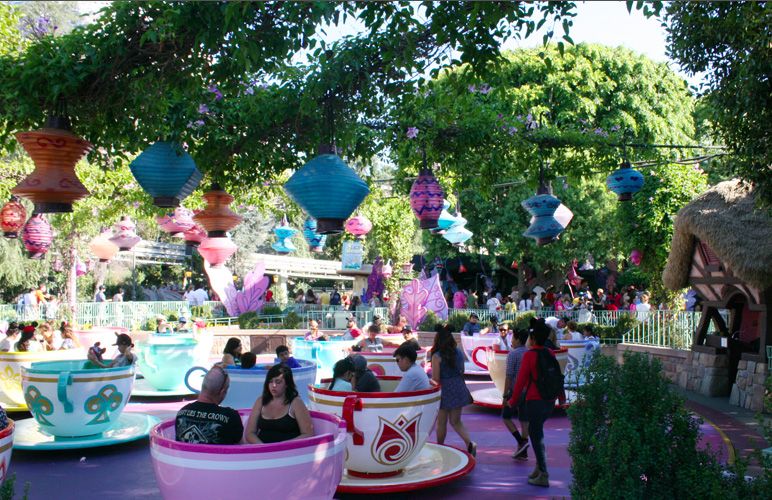 I don't regret not riding the tea cups. I probably would have puked!

I kinda wanted to get a Mickey hat, but I was worried I would feel silly wearing it. Thankfully I got over myself and just gave in. My name is NEVER on anything, how cute does it look on that hat??