When we went to St. Louis we had to stop by the arch on our way home. I don't know what it is about it, but I just love the St. Louis arch. It is exciting when it comes into view! We didn't go up in it this time (once really is enough) but we went down to the riverfront to check it out.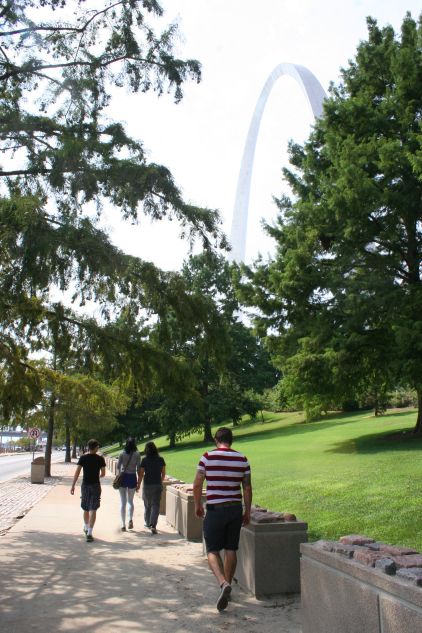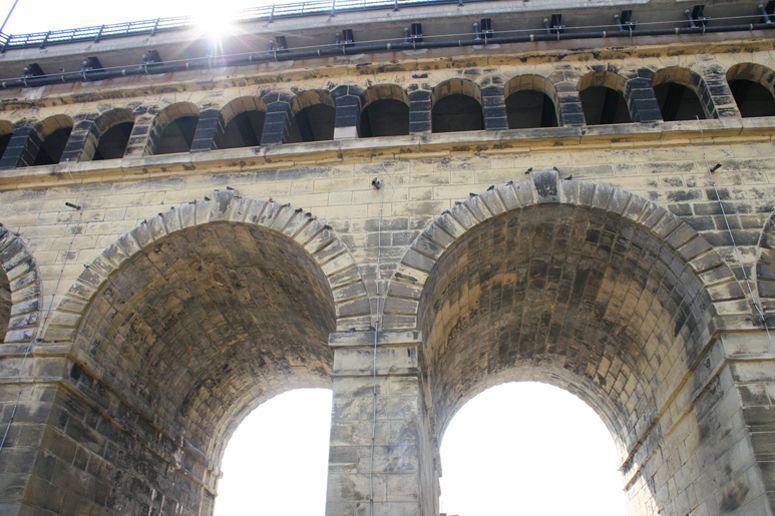 There are some good photo ops down on the river!

I have a TON of pictures from this little pit stop, and I bet in 75% of them at least one of us is doing an arch pose. Haha, nerd alert!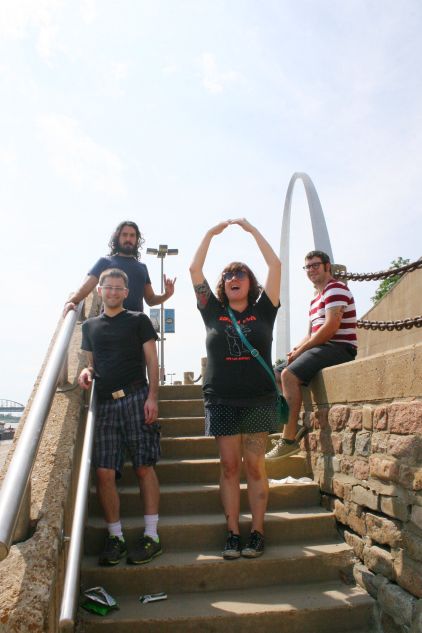 I love these shots so much! This was also the weekend of the "spice girls pose".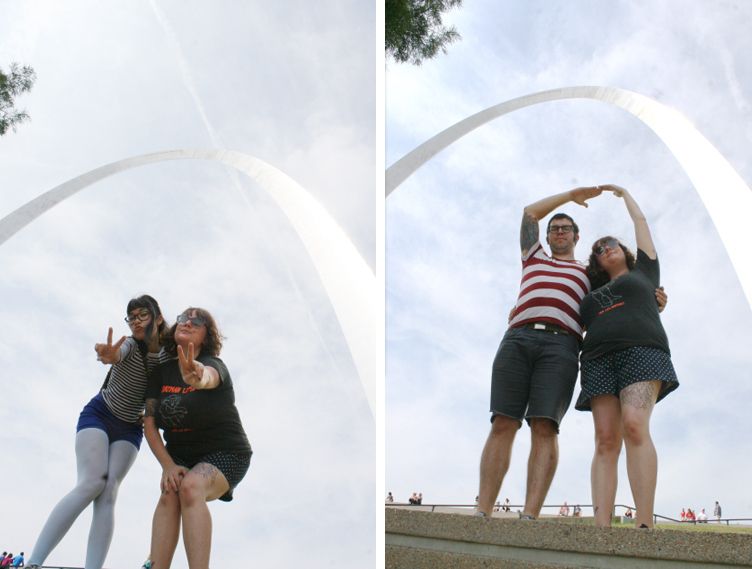 It was a gorgeous day, and we were having such a good time! These guys are like my family, I really love traveling with them. I'm hoping we can do a group vacation again next year.

This teeeeeny tiny puppy walked past us while we were having our photoshoot.

She was so precious! My brother just got a puppy and I can't wait to go meet her. I need my puppy breath fix!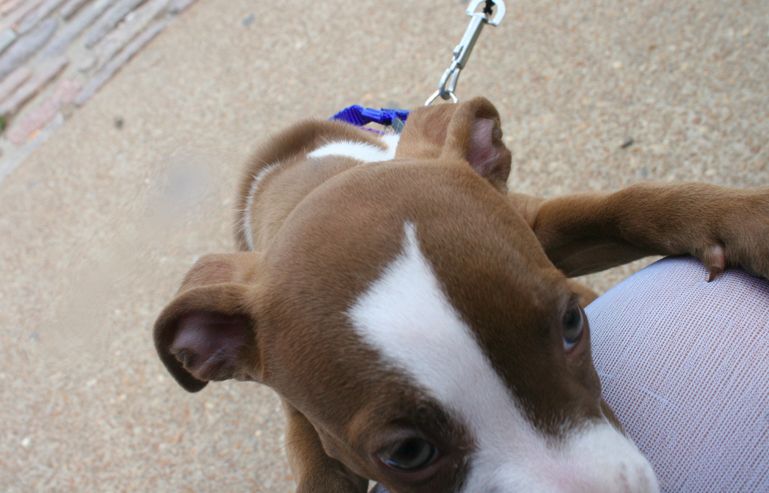 We walked right up to touch the arch. Travis was over-joyed!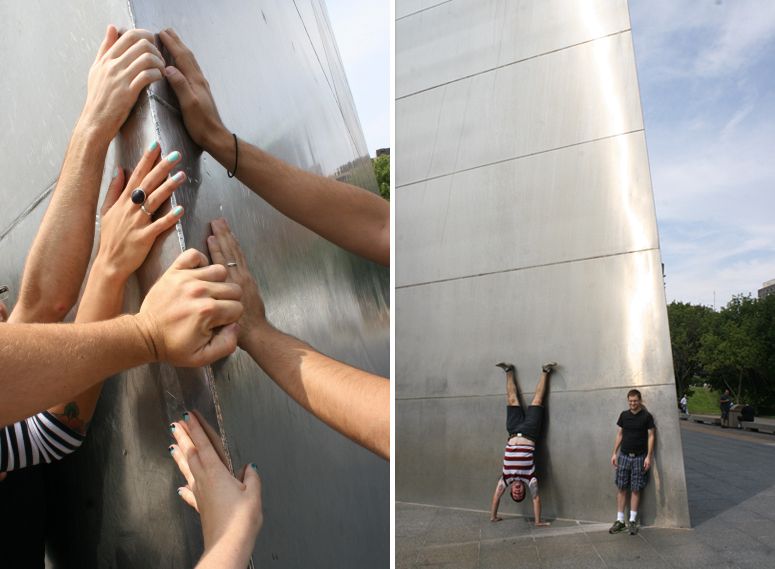 Look at the cute signage that was around the arch! The rainbow!