We went to St. Louis in September so Travis could run in another
Tough Mudder race
. I went to the race last time he did one, and I learned my lesson! This time I got my best friends to come, and we went and did something fun while he did the race. We went to the City Museum. It was my third trip, but it was just as much fun as the first two times!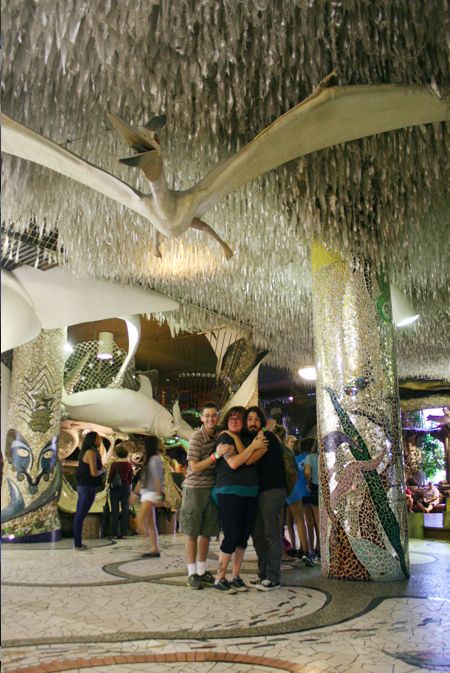 It is an incredible place! It is mostly a giant amazing playground. There are no maps and no signs so you really just have to explore. Also, I took way too many pictures here. It is taking me forever to go through them!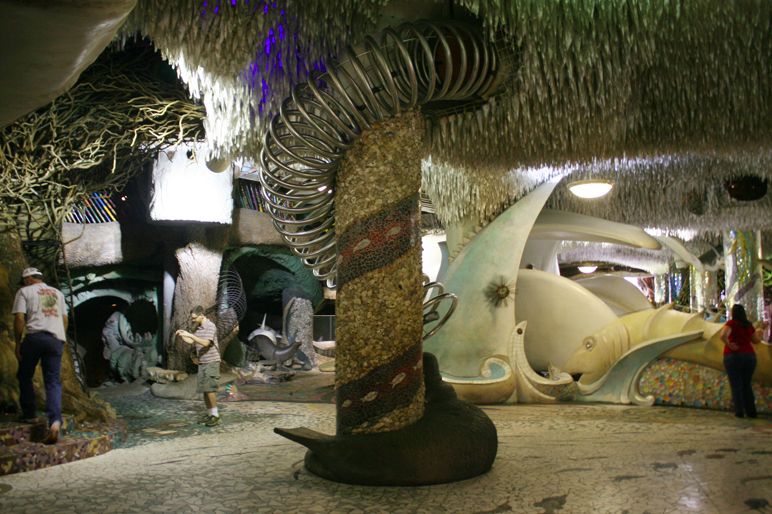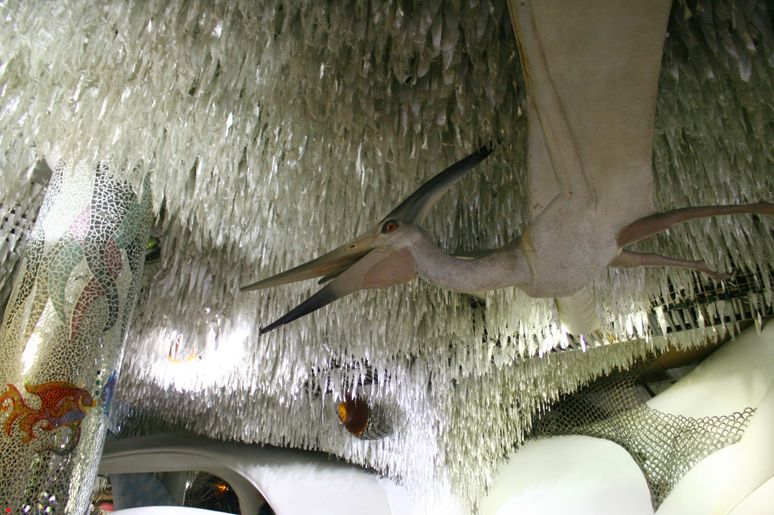 The most amazing part, I think, is when you are going through these dark man made caves, then suddenly you look up and see all the way up ten stories. It is so cool!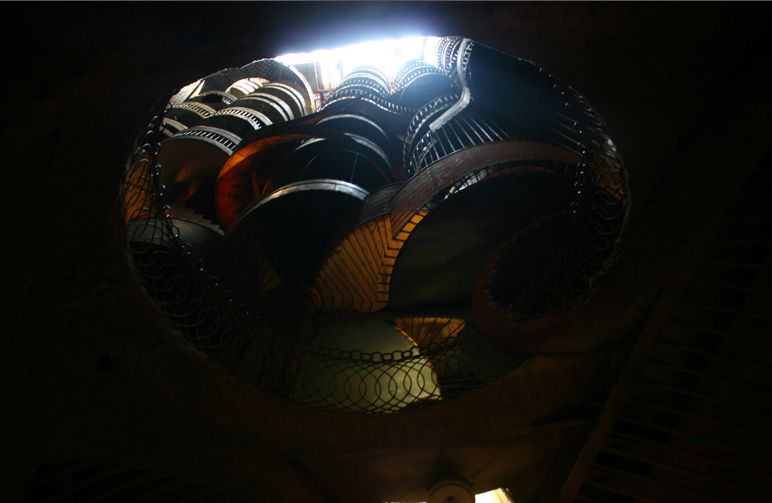 You climb all the way to the top to go down the ten story slide! Last time we were here the line was SO LONG we never did the slide. This trip we did it so many times! It made me dizzy and shake a little, but it was so fun!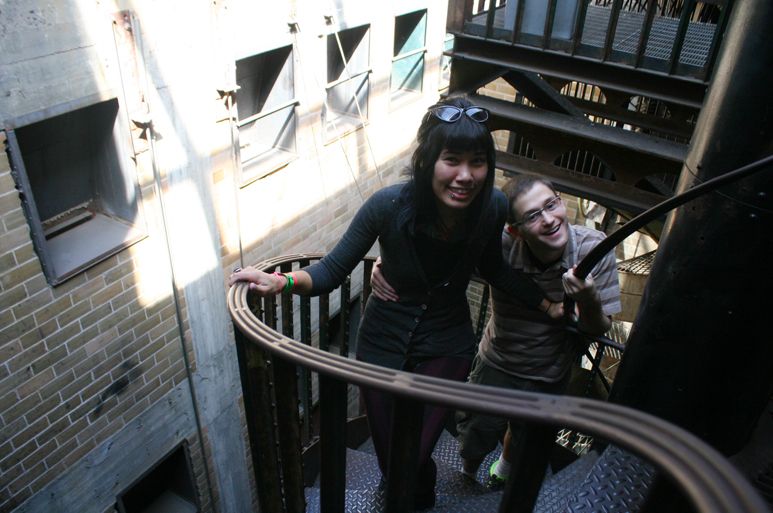 There is Thomas going down!

The place was made by artists so there are all kinds of great touches. I always love this little hot dog guy.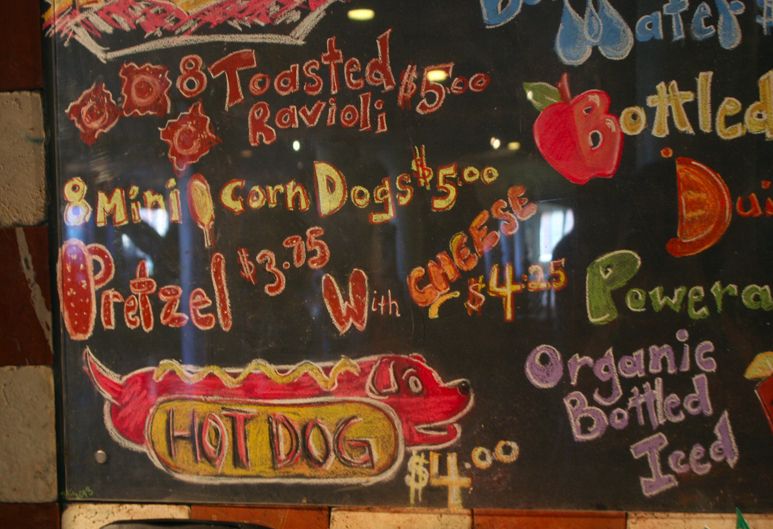 There is a side show/circus/beatnik themed bar on the fourth floor.There are so many things in there I would love to steal and bring home with me.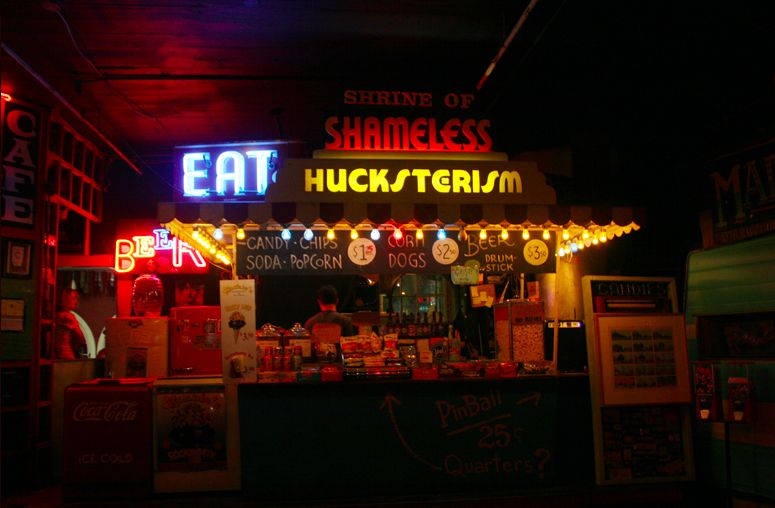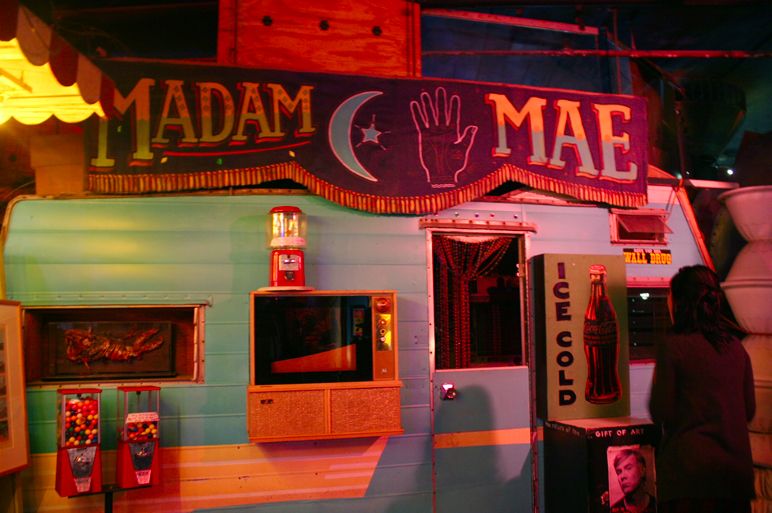 Especially that hair sign!! Gimmie!


Buddies.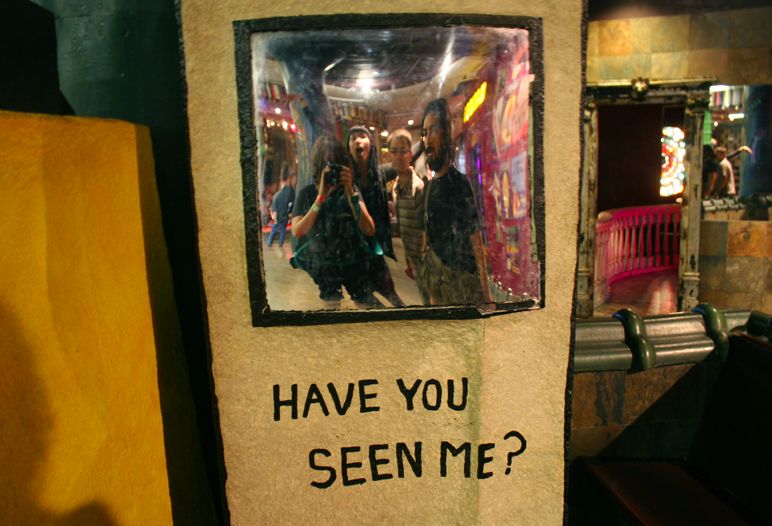 You can take the stairs, or climb up weird tubes. That rebar HURTS your knees! They rent knee pads in the gift shop for us geezers.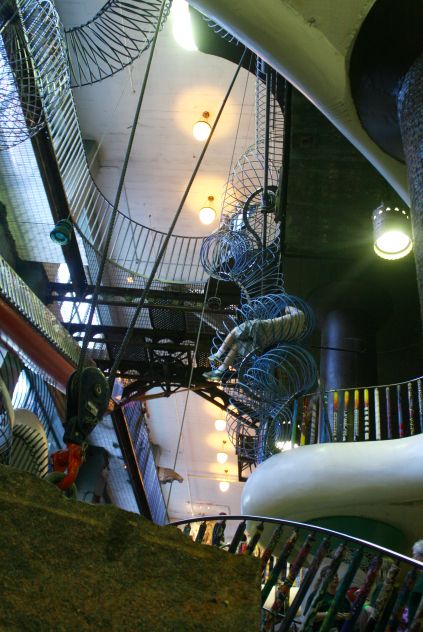 There are a few exhibits in the museum. I love this one that is full of stuff that a guy found in old out house sites. I love all the doll heads. There were tons of pipes and dishes too.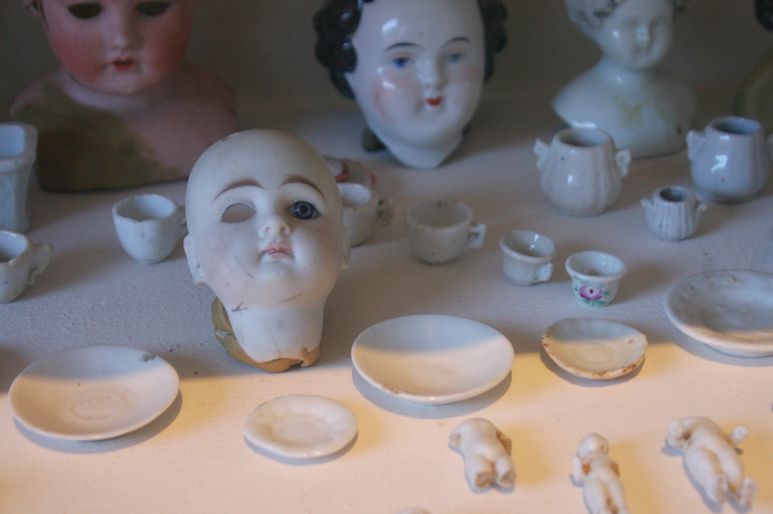 Another favorite part is the snowflake lady. You go in her littler room and cut out paper showflakes and she tells you stories. We got here to tell us ghost stories about the museum and got so freaked out!! It is so fun!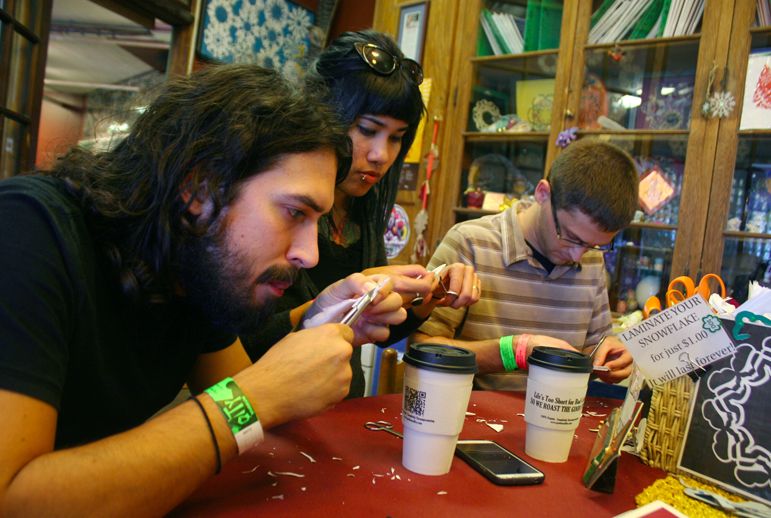 I did a bat this time.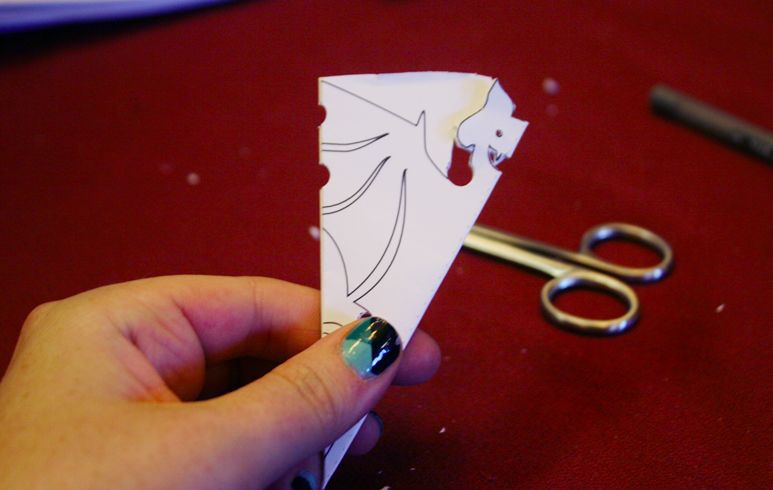 Amazing! I have a kangaroo and a meerkat and a tiger from other visits.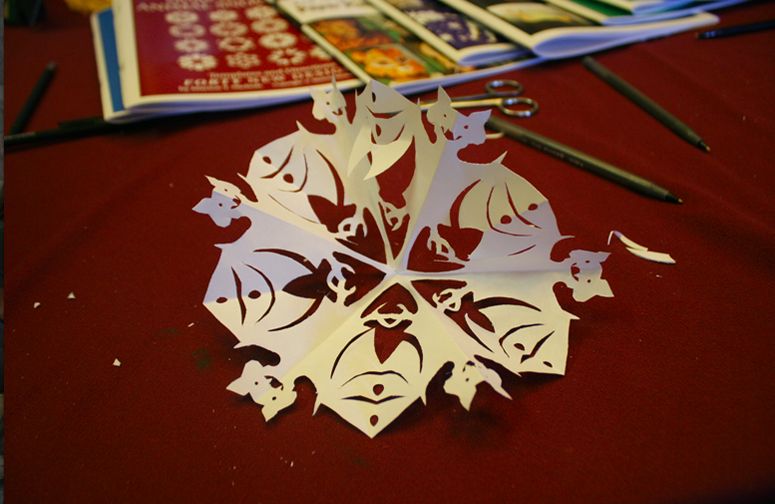 Some of the walls are completely covered with letterpress blocks. Look at those deer!


I really love this three story slide! The best way to get to the bottom floor!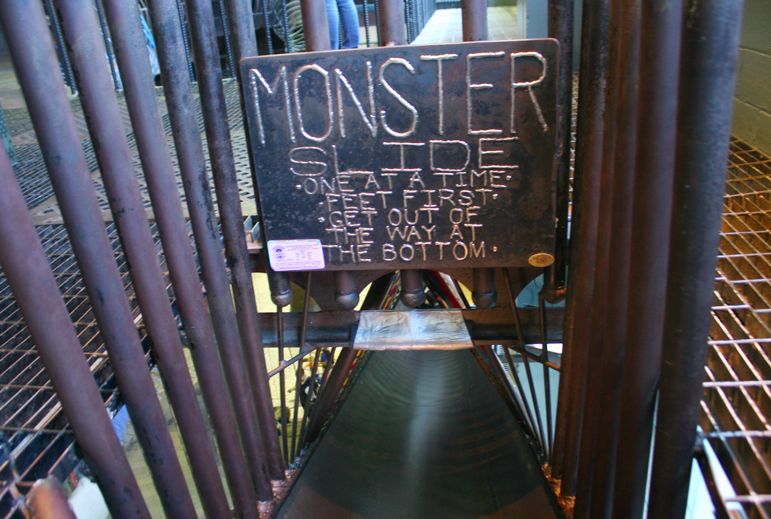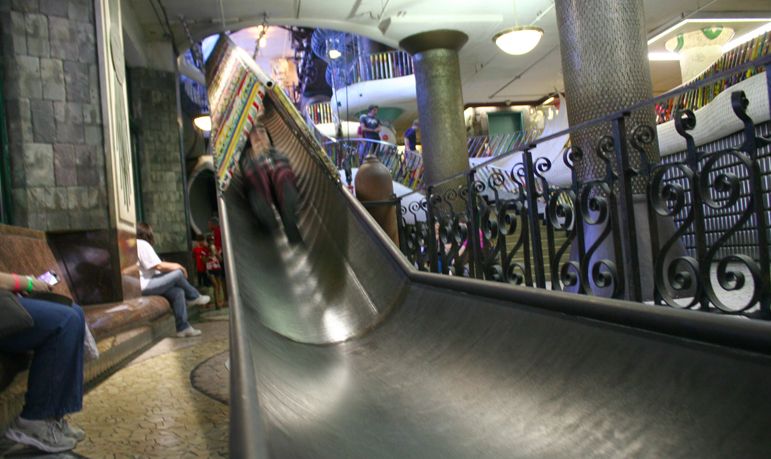 We took a break in the middle of the day to get something to eat. They have food to buy there but there wasn't much I could eat. I looked up this place with my Happy Cow app and it sounded good.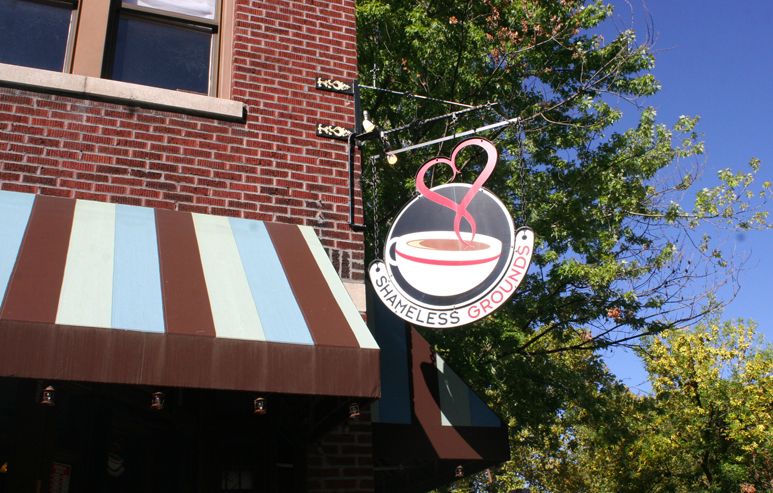 Little did I know it was also a human sexuality lending library! Haha. It is so funny to me that none of the reviews mentioned it. The theme continued with the menu.
I got the farmer's daughter and it was really delicious! Everyone liked their sandwiches, my only complaint was that they brought them out one at a time, with about 5 to 10 minutes in between. It was weird. But it was a great time to recharge before we went back to the museum and tackled the roof and outside area. And you better believe I'll be back to tell you alllllll about that!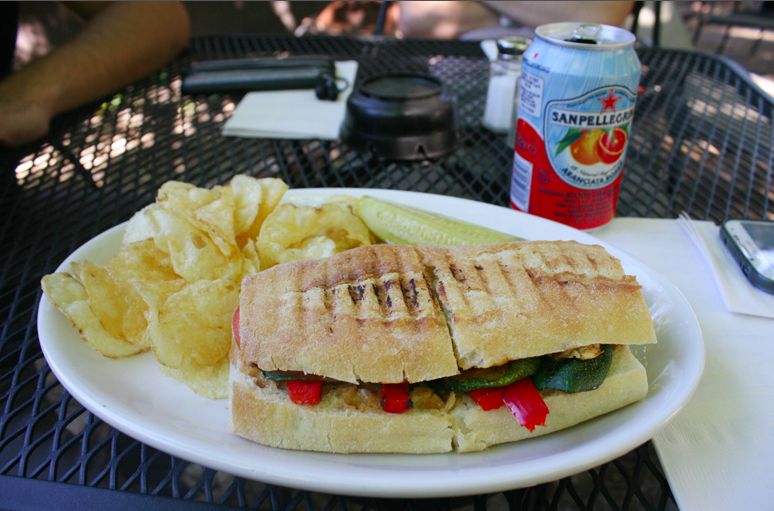 a