I had to split my City Museum post in two because that place it too amazing for just one! This post is mostly about the outside. The inside is fun, but the outside is even better! It is this crazy maze of tunnels and stairs and weird birdcage things to climb into.
Look at this giant ball pit! Marc and I were the only ones who were brave enough. It is full of little boys throwing balls really hard at each others faces.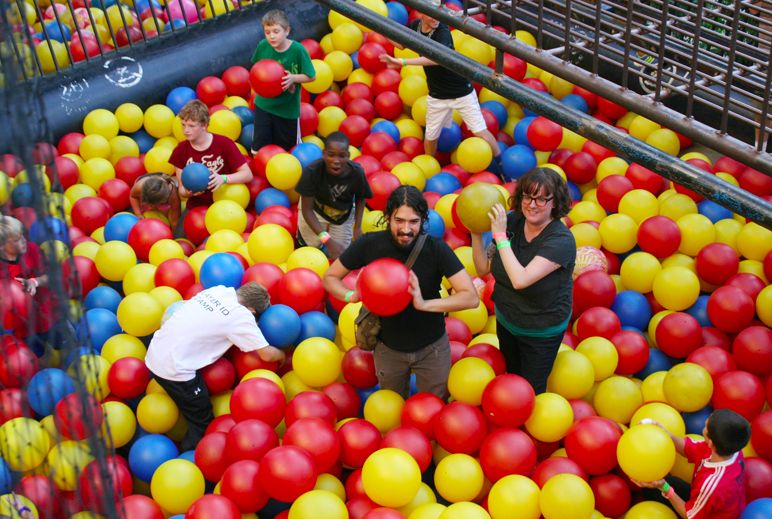 You can also stand above it all and look town. And the boys will try to hit you with balls from down there. So violent!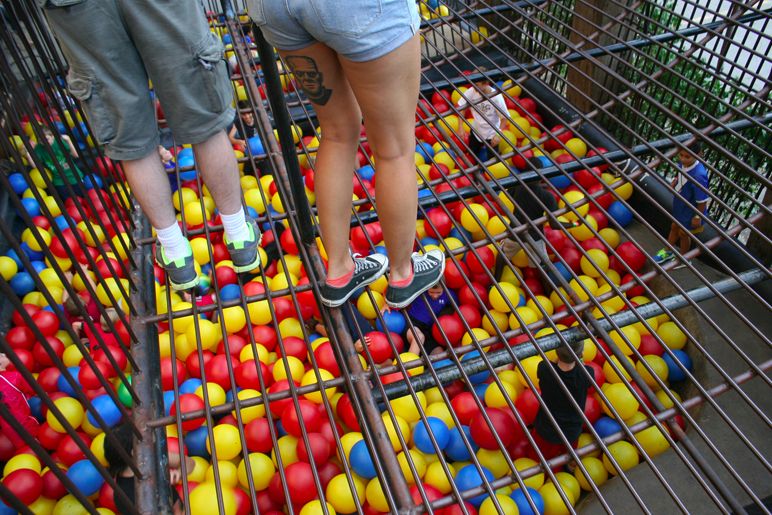 I love that this place is in the middle of the city.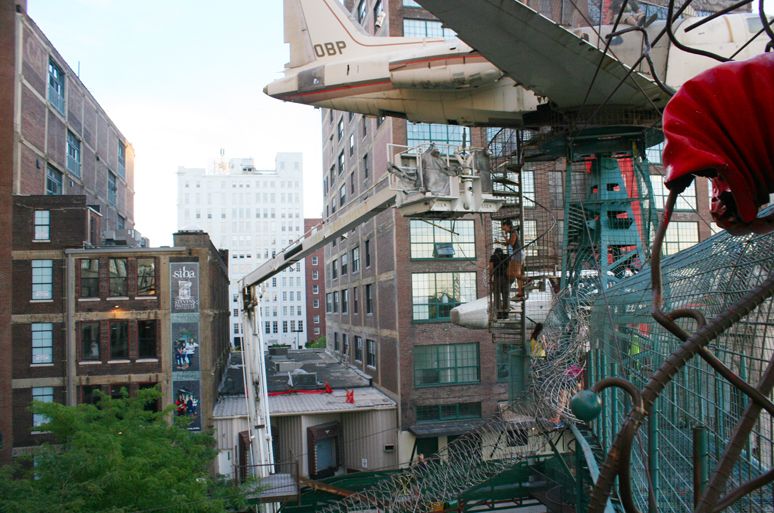 I was not brave enough to go through this tube. But I did go in the bus that is dangling off the edge of the roof. It isn't as scary as it looks.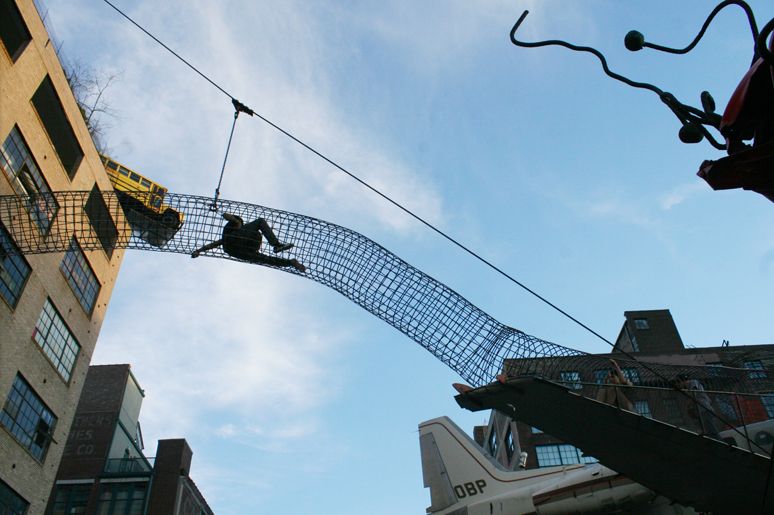 It is 5 extra dollars to go up on the roof, but it is worth it! You can climb up the inside of this dome.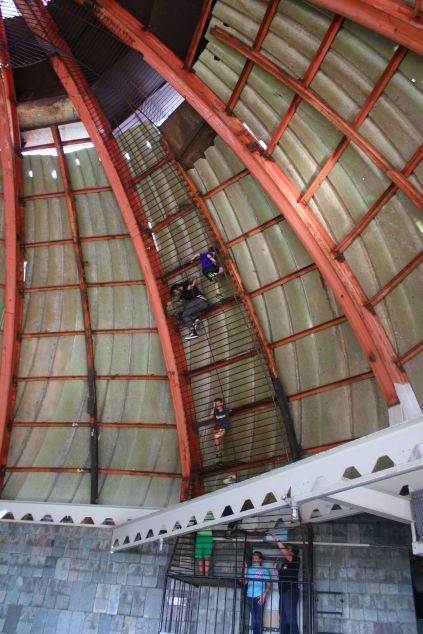 While waiting for your friend to climb it you can spin around in these weird things.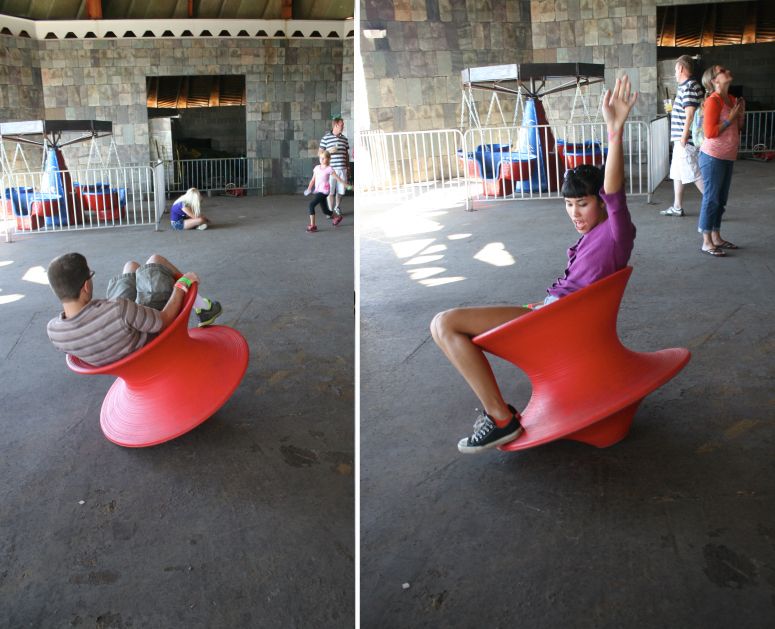 I was too scared to do this too! We called this "the hornets nest" because of the basket at the top. Thomas and Marc said it was terrifying to stand there and look down.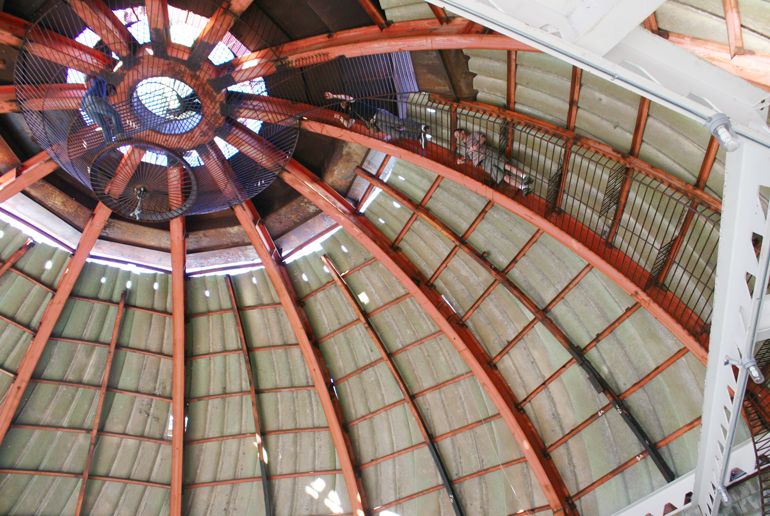 Once you emerge from the top of the dome you can ride a ferris wheel on the top of a 13 story building! AHhh! It is so fun and scary at the same time! We came back and did it again at night and it was even better!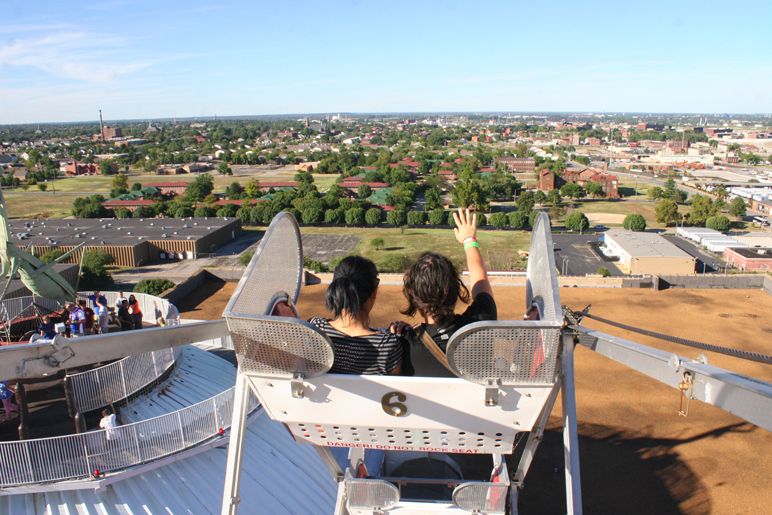 I love this praying mantis guy. He is what is on top of that dome.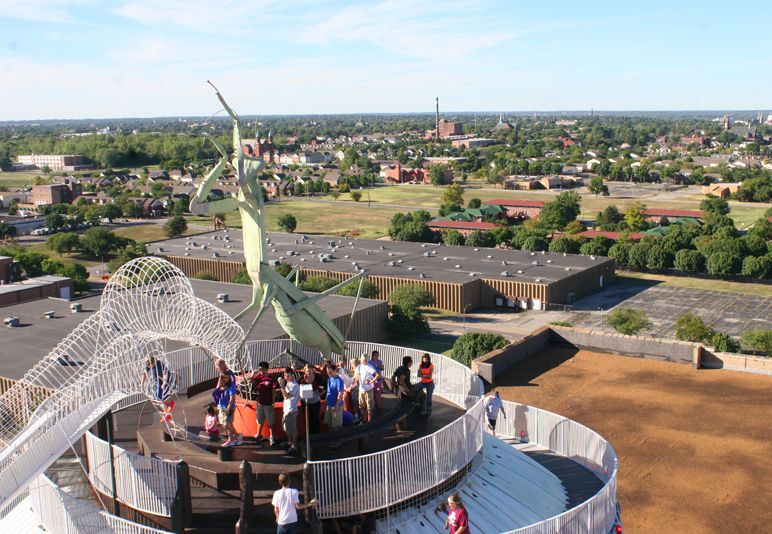 It was such a gorgeous day.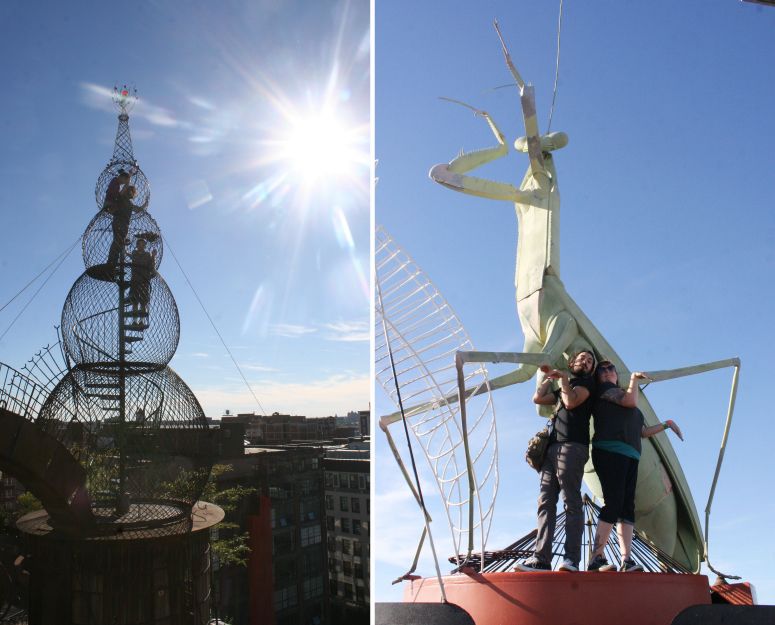 My favorite this was probably this big slide! It is SO FUN and I went down it probably ten times!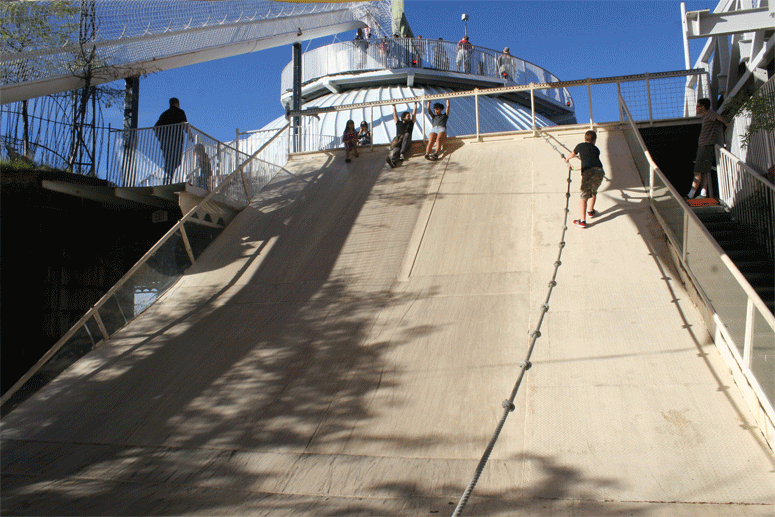 Oh yeah, there is also a big bug/taxidermy exhibit. Which I loved of course.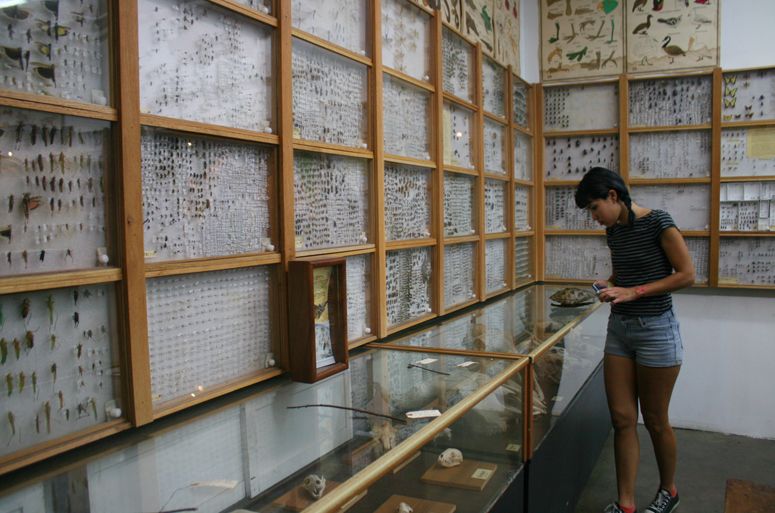 Gimme those charts!!


And I'll take this whole cabinet.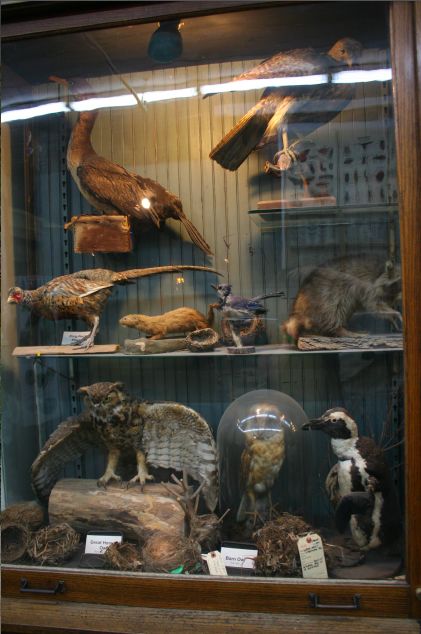 There is a large exhibit of architecture salvage, including this case of glass doorknobs. I have clear ones in my house, but I haven't seen the colored ones before! I want turquoise door knobs!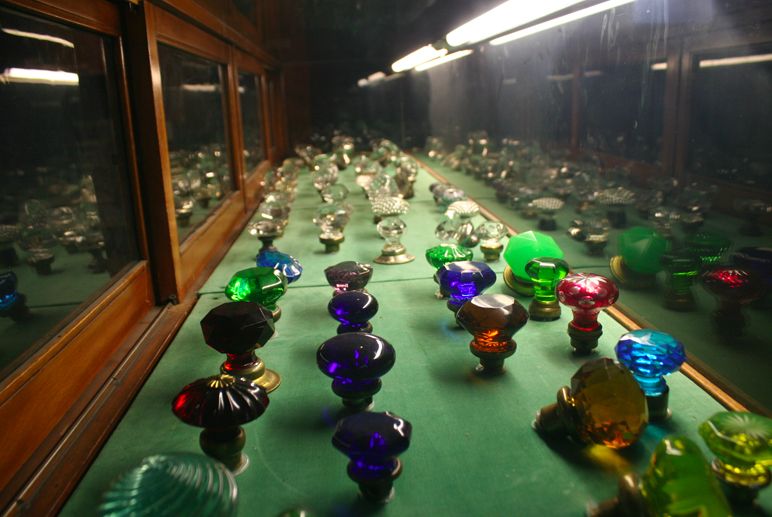 And lots of stuff salvaged by building facades! So many beautiful things!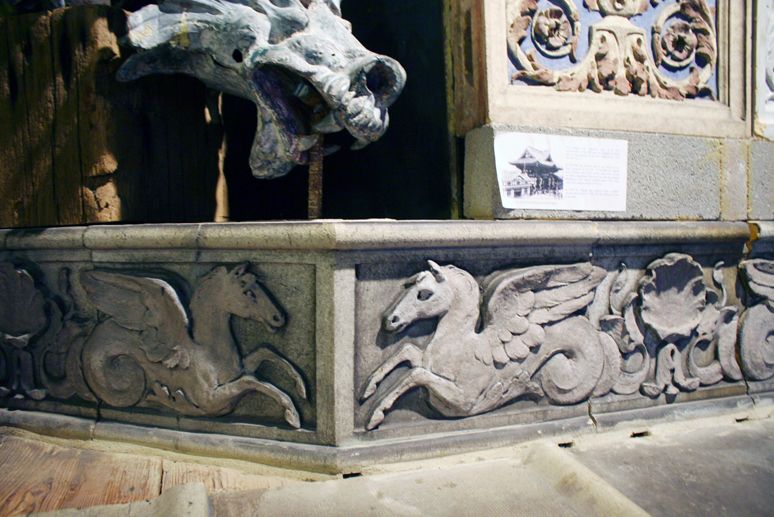 We left again to get dinner. The best thing about this place was the sign sadly. Travis met us there, and then went back to the city museum. I left my camera in the car and we climbed through the caves and went down slides and rode the ferris wheel until they closed at midnight. It was such a good day. We got back to the hotel and I totally collapsed into bed.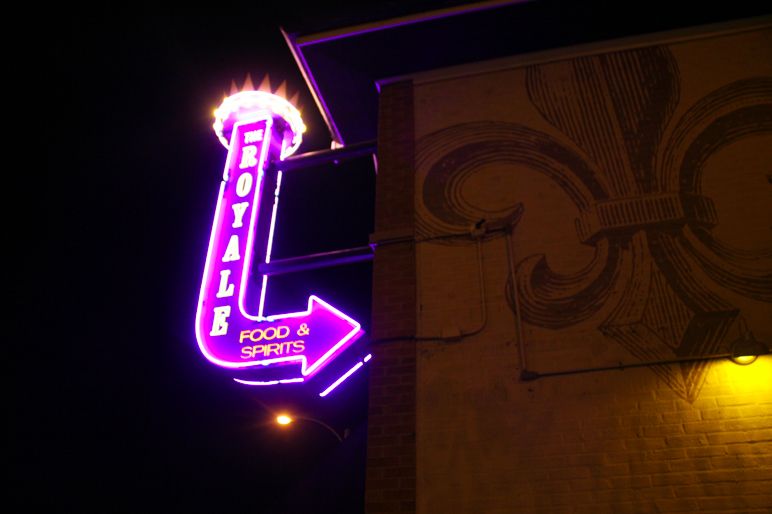 And just so it is documented here, here are some photos of Travis from his Tough Mudder race, the whole reason we were in Missouri. The left is before, and the right is after. I'm so glad our friend Karina came and did it with him. He had a wonderful time! He is actually doing another one of them this coming weekend in Kentucky. Go Travis!