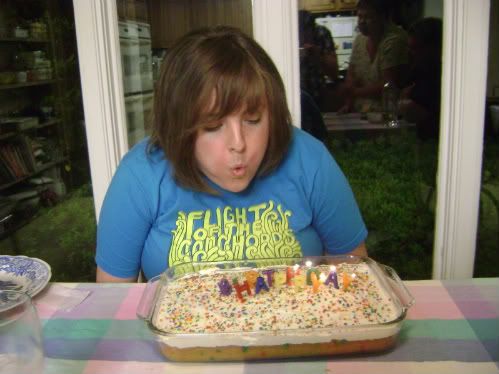 I finally got some birthday cake. funfetti. delicious. my favorite way to eat birthday cake is smashed up with vanilla ice cream, so it makes a really overly sweet colorful paste. YUM.
and now, some puppy pictures. My bff crystal got a rotty/lab mix last week and i looooove her. i want crystal to make me her godmother. her name is miss cerberus scurvaline lovett, but we call her scurvy. she is six weeks old and so precious. when crystal told me she got her you would have thought she had given birth the way we've been carrying on ever since.
see?? it looks like i'm meeting a new baby! we took her to the park the other day.
so cute when she chases you.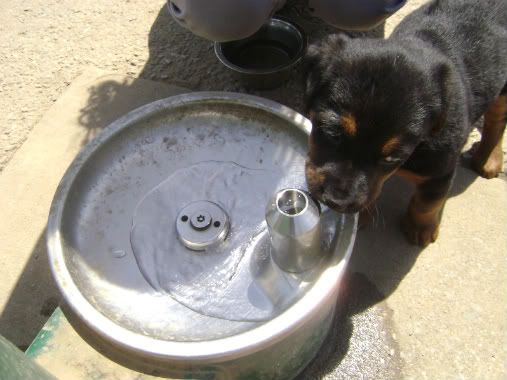 babies first water fountain!!