here are some pictures from the day travis and i explored the historic square in our town, and went to the park to see mean girls. it was a pretty awesome day.
we ate lunch at a little place called square market. it's so tasty that i forgot to take a picture of my lunch! can you believe it? i had a blt and its the best one i've ever had. travis always gets cranberry chicken salad and this time he also got chicken queso soup. which was so freaking tasty! yum. and all the waitresses are old ladies and they are so nice.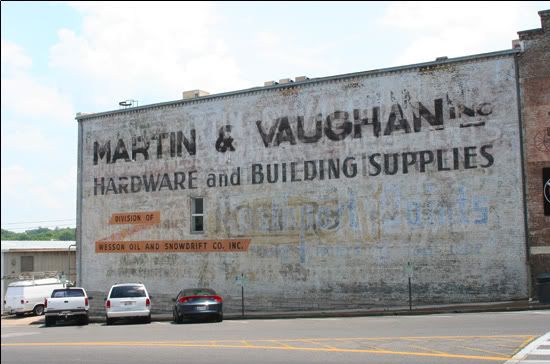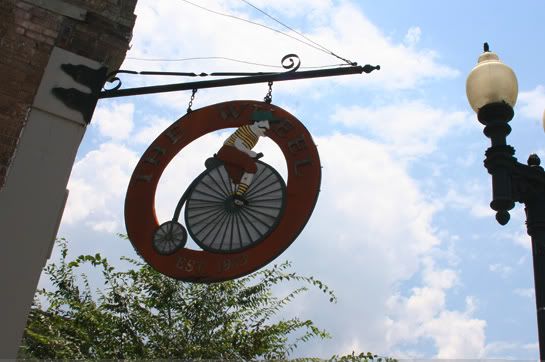 we went to an antique store and i got a cheese box for our bills, and some old cook books. there was a lady selling shaved ice for a dollar, and i really regret not getting some! we saw the cute bike shop and went into this weird store full of used dvds for 2 dollars each! good ones! we got 12 movies i think, including I heart huckabess, son of ranbow once, a mighty wind, igby goes down, etc, etc. so fun.
we walked by the new barber shop and the guys were outside talking to people and handing out coupon. travis decided to get his hair cut and he loved it. they shaved him with a straight razor and trimmed his puffy sideburns. he looked so cute.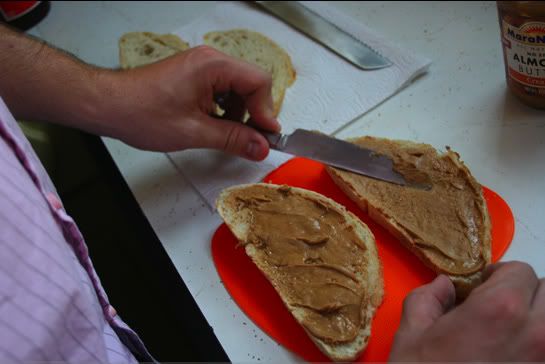 back home, travis made us sandwiches with the bread i made.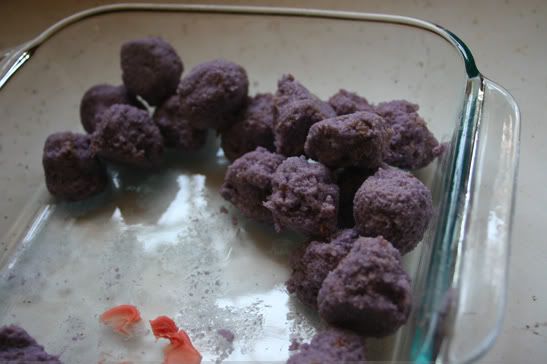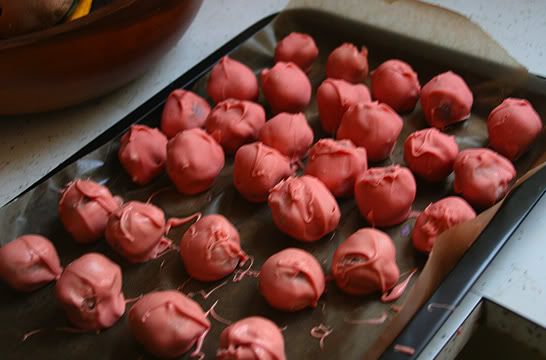 i finished my cake balls. i saw them on a food blog and was trying out the recipe for that baby shower i went too. that was my mean girls color combo.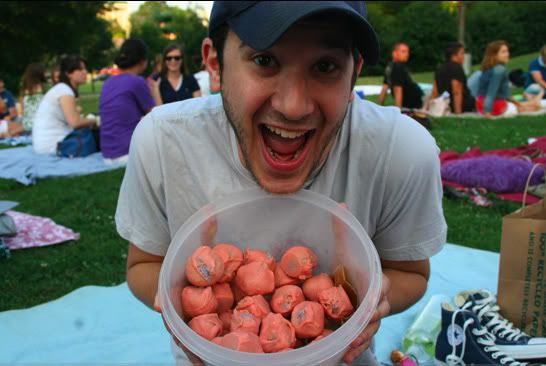 but i ended up not making them. they taste good, but they are SO SWEET. too sweet. everyone just ate one. the cake/frosting/white chocolate is just tooooo much.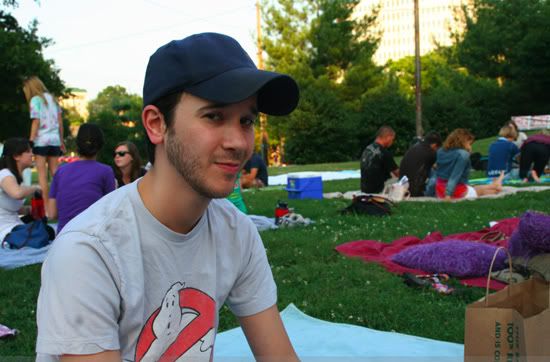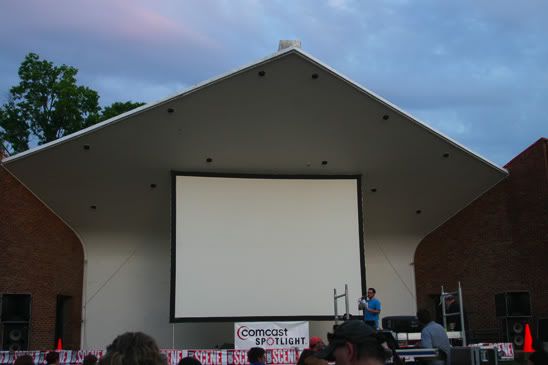 we got to the park really early so we could get a good seat. it was the last movie of the season. this one actually got rescheduled because when it was supposed to play it rained. i'm glad they rescheduled it.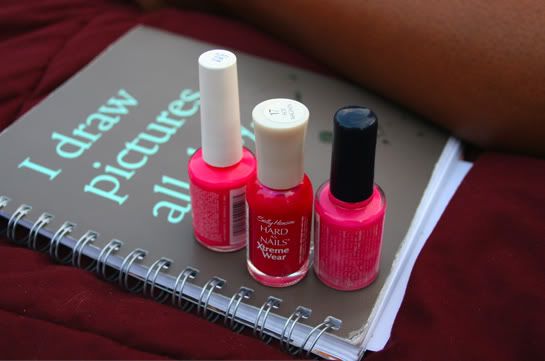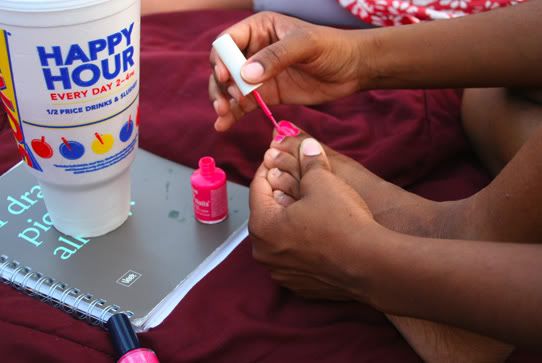 mean girls means lots of pink. thankfully cara had three shades of pink nail polish in her purse. haha. i had to take mine off the next morning because it made my hands look so weird!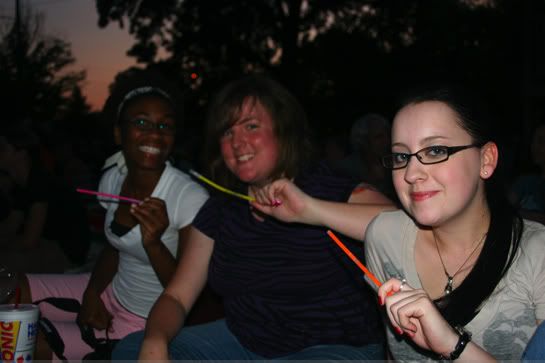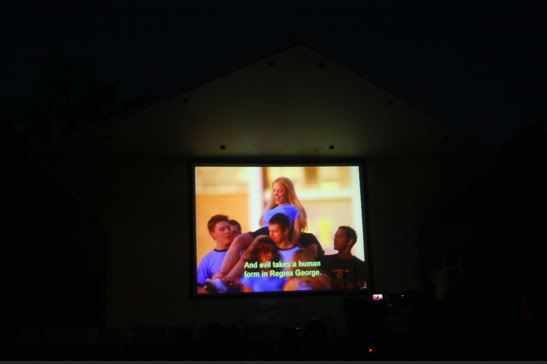 what a perfect night for a movie.