well, since we're stuck at home i might as well post about my birthday party! i'm so glad i had it on friday instead of saturday!
i decided to finally make one of those rainbow cakes. i can't believe it's taken this long for me to do it!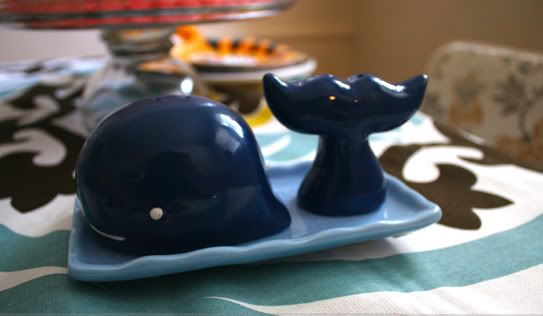 cute new salt and pepper shaker that someone gave me for my birthday!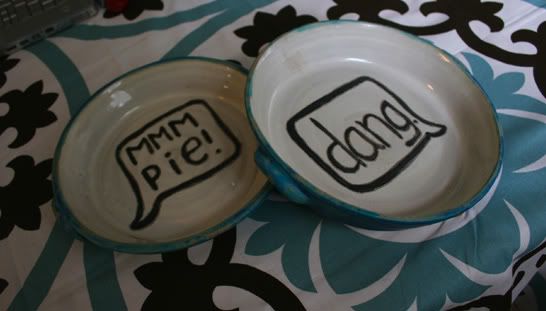 i also finally busted out these awesome pie plates that dana made for me over a year ago! I made my first ever pies!
i tried to do it all from scratch but i messed up the dough so bad! so these had frozen shells and pillsbury pre made dough for the top. they were strawberry/blueberry/raspberry/blackberry. pretty tasty when they were finally done.
I bought tulips for the occasion! because i couldn't resist. they haven't been eaten by the cats yet. which is amazing.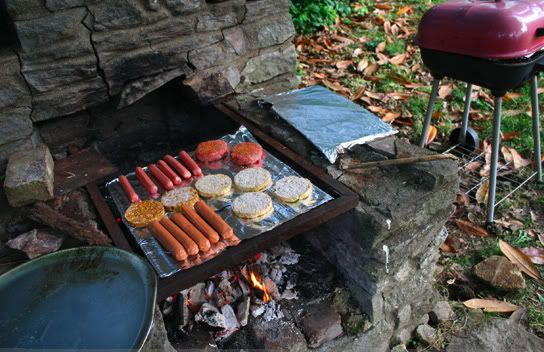 here is the grill. we made veggie burgers and veggie hot dogs, corn on the cob, and some potatoes and onions that got super burnt. and had fruit. yum yum
.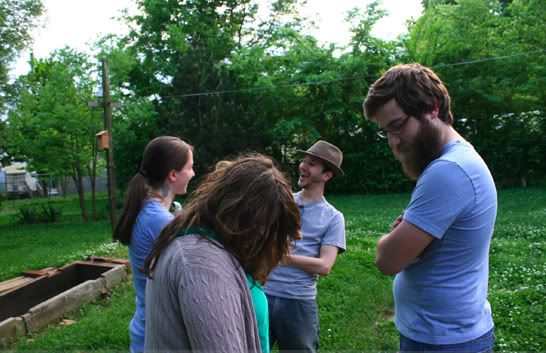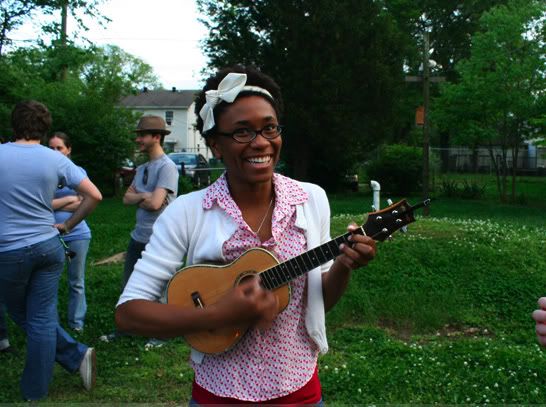 we just hung out and talked for a long time, then i looked up and there was a whole parade of friends bringing me my cake and singing! it was so cute. you can't really tell her how adorable it was...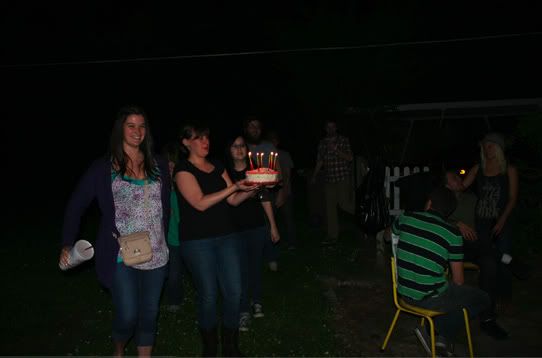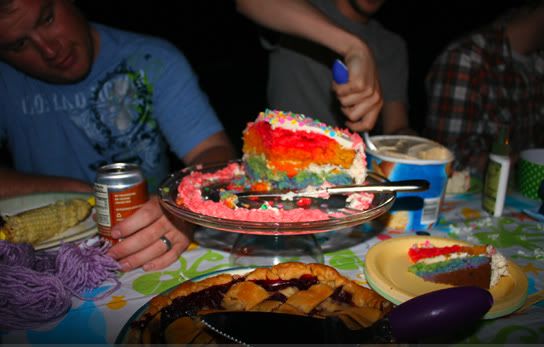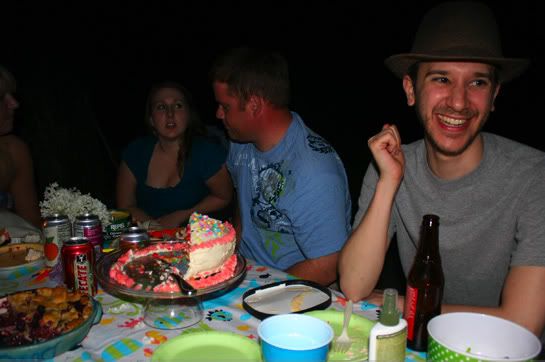 cute friends everywhere.
now sometime after this i went inside and when i came back the boys were taking a million pictures with my camera. which is awesome because that means i get to look at all the pictures later!
i'm sure the face shakes were travis' idea.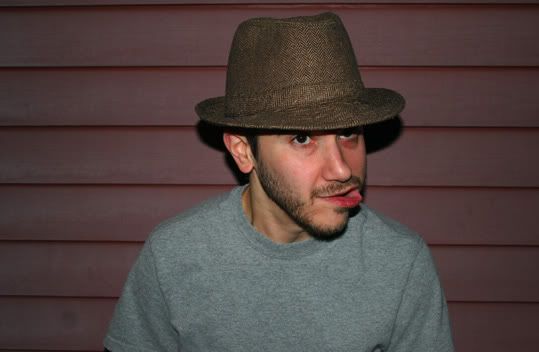 then it was "climb the wall" and sparkler pictures!
i've been saving these things for almost TWO YEARS because i've been wanting to do this. haha. look how cute. they were trying to spell rae day!
ocean scene?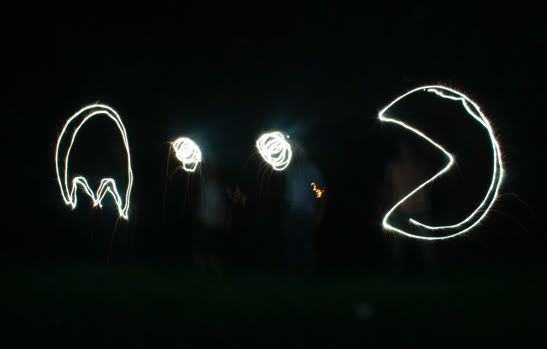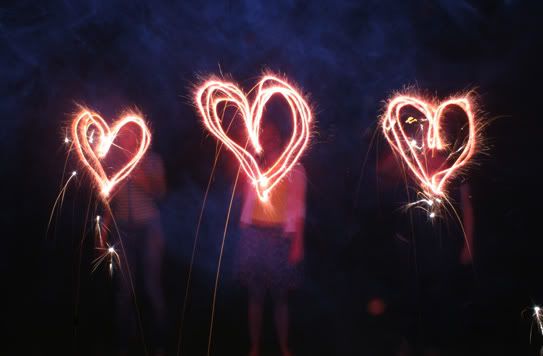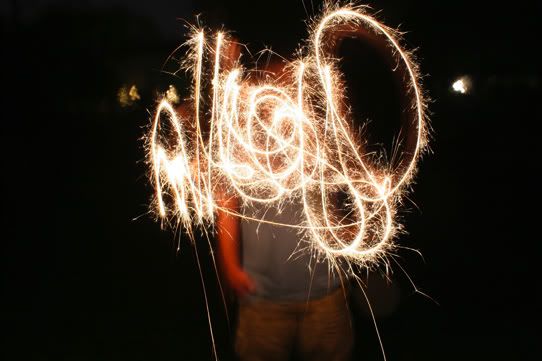 these were so much fun! i'm glad i remembered them. i'm really excited for our fourth of july party now! then, much to my surprise, the party moved inside and we did karaoke! yay!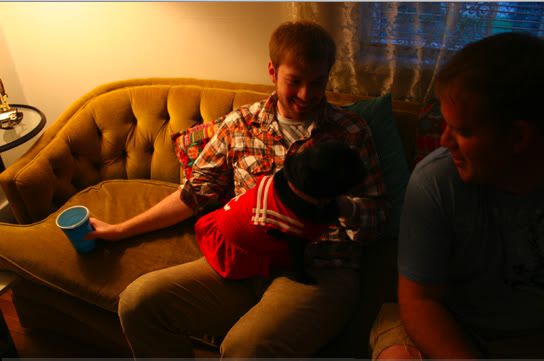 thomas and i sang "i got you babe" which is our signature karaoke song. the last event of the night was rocky horror picture show at the belcourt. crystal, marc, travis, and i were the only ones who went. and i still can't believe it, but marc went as frankenfurter! so out of character and hilarious!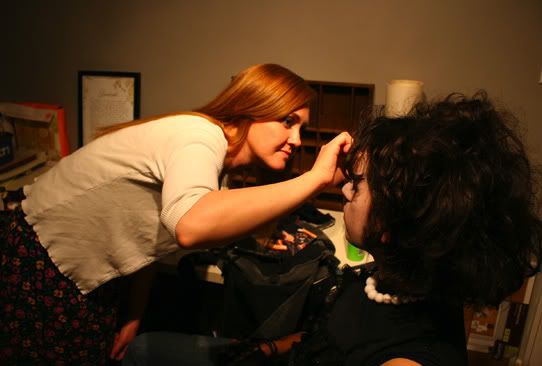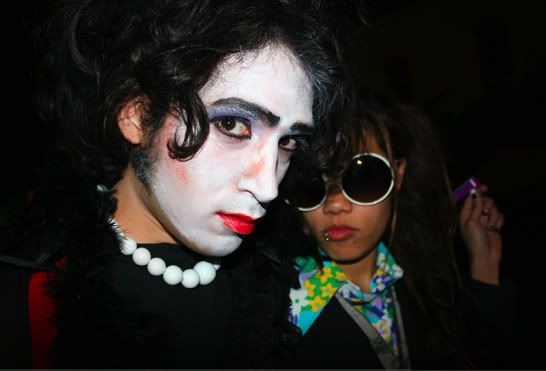 hahahahah. so awesome. travis dressed like eddie and crystal was one of the party goers. i was a party poop and didn't dress up. they were showing previews for upcoming midnight movies and omg they are doing purple rain in july!! crystal and i both literally SCREAMED! so exciting! i need a casual prince outfit to wear.
we also heard the list of free outside movies they are doing this summer and it's awesome! raising arizona! the graduate! monty python: search for the holy grail, and the jerk! i really like all those movies! yay! so, i had a really great birthday party! i think it was a pretty perfect mix of people! and i'm so glad i had it before the huge flood came.