here are some more things from the great estate sale a few blocks from my house. and some of the little things i got in louisville.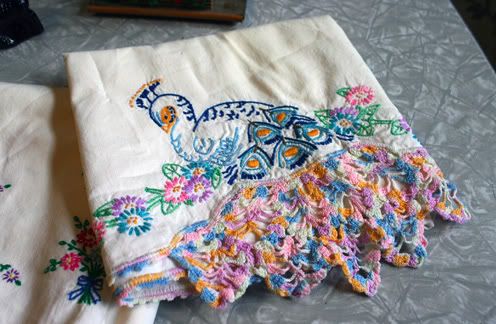 pretty embroidered pillowcase.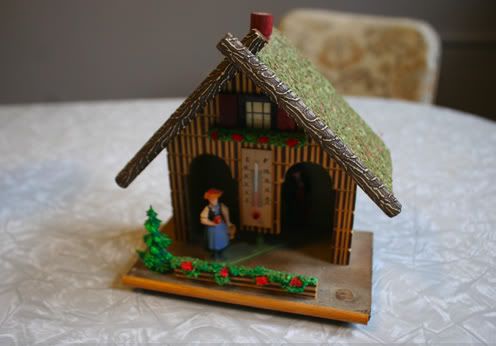 another sweet little weather house!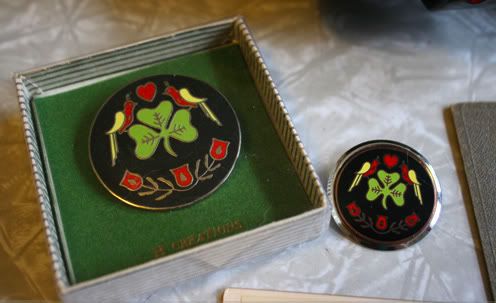 dutch hex pin and little buckle cover.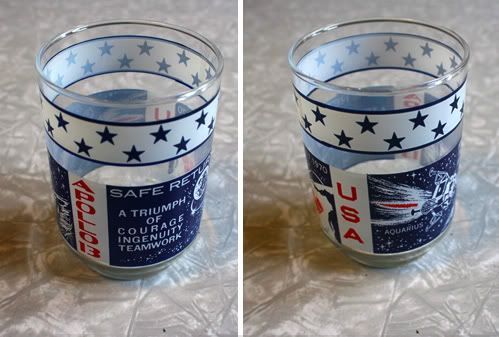 apollo 13 glass from a weird yard sale we went too. there were probably 30 of these of different missions, and so cute! 50 cents each! but i don't need any more glasses. so we just got one.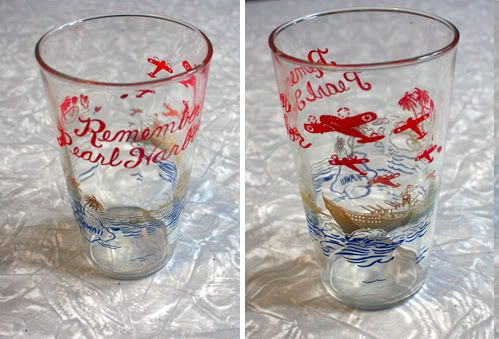 cute remember pearl harbor glass. i went back to an estate sale to get this because i couldn't stop thinking about it. i don't know what it is but i love it.
black lamb salt and pepper shakers. i almost bought these at an antique store for 12 dollars once. good thing i waited! these were only a dollar!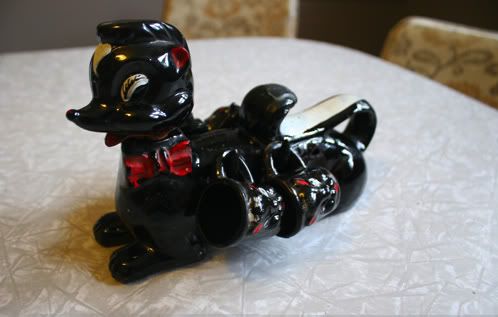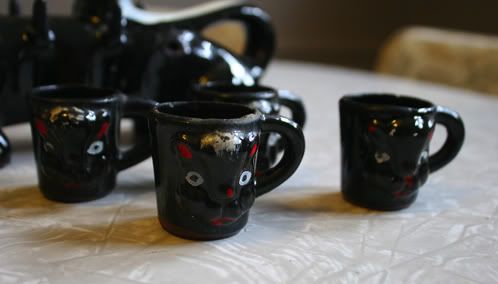 This thing is really silly and i love it so much! it is a skunk decanter of some sort, with little baby skunk glasses all along the side. i looked it up online and it originally had fur stuck to the top and tail. so weird and cute.