The second day we were in Louisville we started out petting a huge great dane at an outdoor store while waiting for seats at a restaurant. He was SO CUTE but all the pictures I tried to take were blurry. I was boring and ordered the same thing for breakfast i always get (egg over medium, toast, hashbrowns) but travis got this crazy pancake dish that was as big as a cake! this picture does not make it look as huge as it was.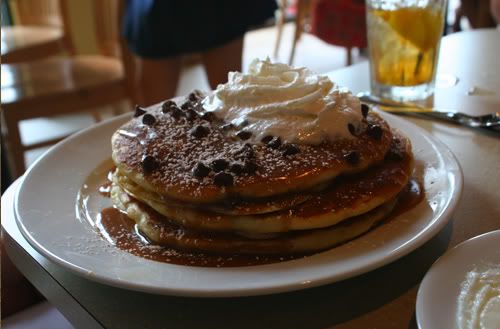 it was their elvis special, banana pancakes with peanut butter syrup and chocolate chips and whipped cream. tooooo much for me at breakfast! it was so huge he couldn't even finish it! and if you have eaten with travis you know that is a big deal. haha.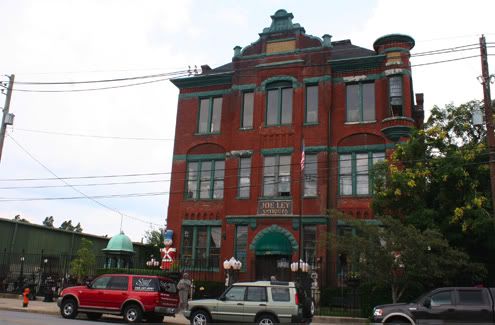 Travis' cousin recommended this antique store. i was a little skeptical at first because it looked super fancy when we walked in, but it was so awesome! it was pricey, but it felt like i was in an amazing museum!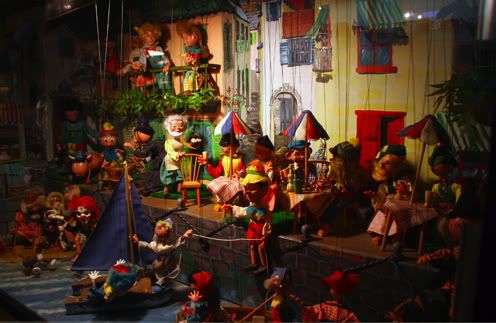 weird puppet display. only $2,500!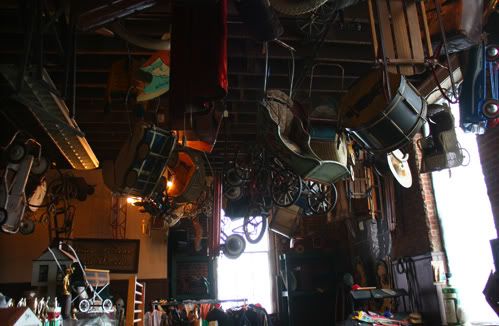 nothing was actually priced. it has a series of numbers and this was the code. we couldn't figure out what that would be! any ideas? my sister in law guessed MAYBE so if someone broke in they wouldn't know what things were worth? i couldn't think of anything better.

half a mountain goat anyone?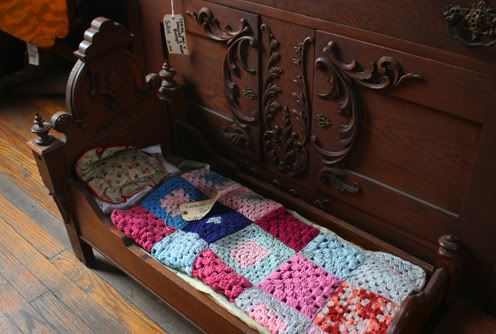 tiny bed for phyllis. it was victorian and for a child and 890 bucks! so cute.


really cool old circus advertisement. i didn't even decode the price.


they had lots of old coffins. and even tiny baby ones.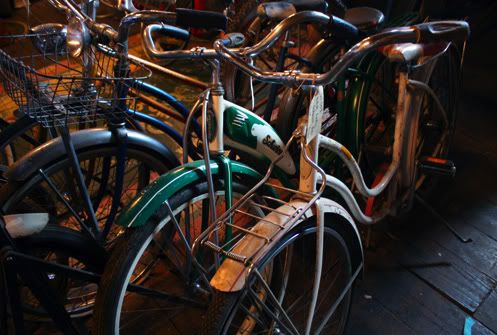 the warehouse was cool, but soooooo hottttt. no air conditioning. i want to go back in the winter and really dig. there was a whole section of vintage tiles and bathroom accessories.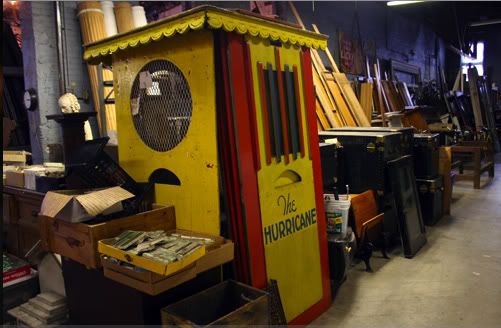 i wish i could think of a cool use for the ticket booth from an old carnival ride!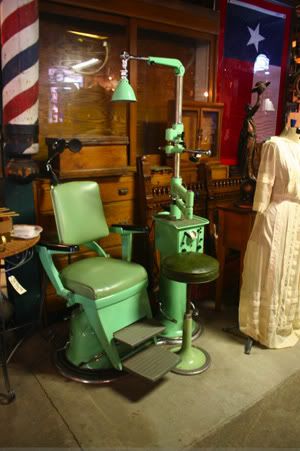 or a mint green dentist chair.
we ended up just buying a few pictures for my vintage photos of dogs collection.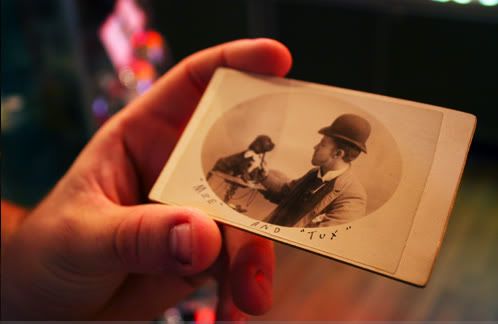 including this one. which is my FAVORITE that we've found so far. travis found it and was gloating and wouldn't let me look at it until we paid. but i begged until he let me see it. then i squealed! it is so perfect!