this weekend we went to hayti, missouri for travis' grandmother's 80th birthday! that is a pretty amazing milestone for anyone. almost her whole family was able to attend.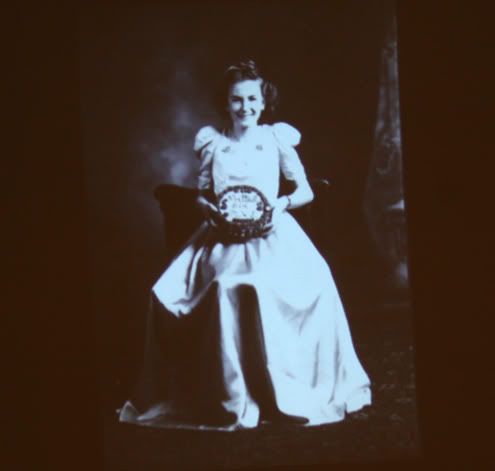 here she is in one of her school pictures. i love it! you can't read the cake very well but it says 'prettiest girl", the superlative she won in the eighth grade. how cute is that?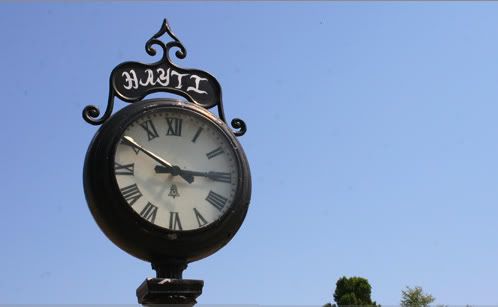 hayti is a very small town. we walked around the square while we were waiting for her party to begin.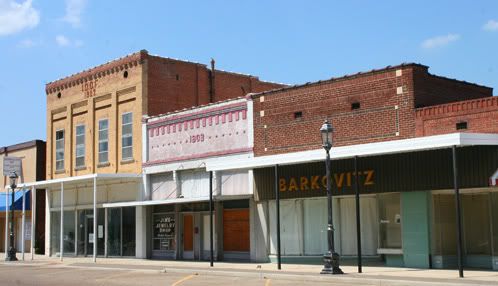 most of the stores were abandoned.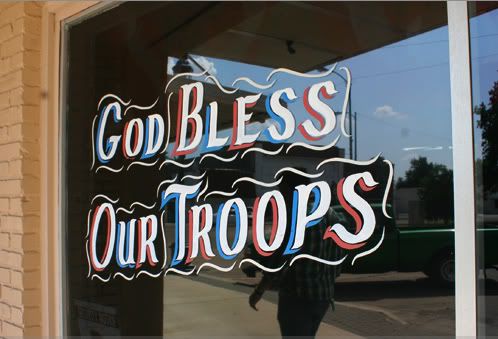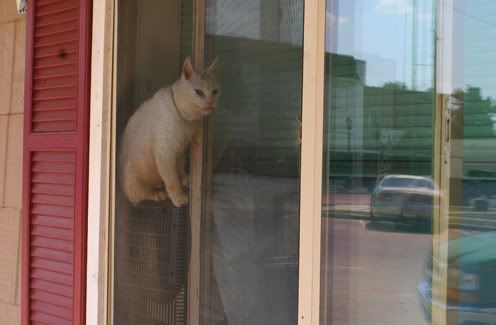 at first we thought this cat was stuffed.
nope! just mad!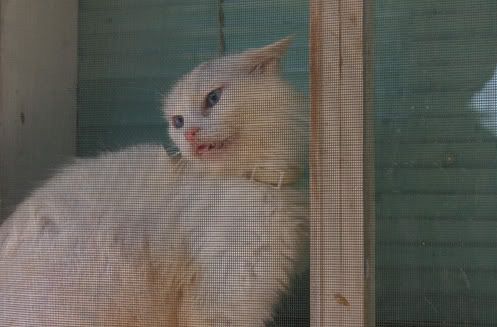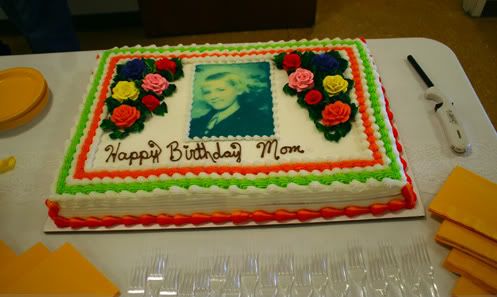 betty's cake.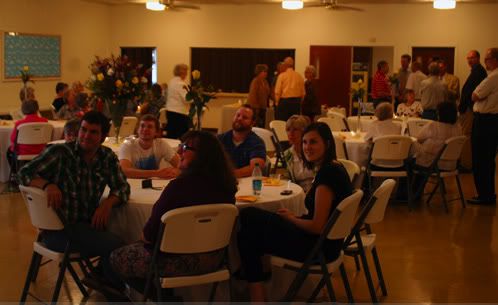 the party was at her church.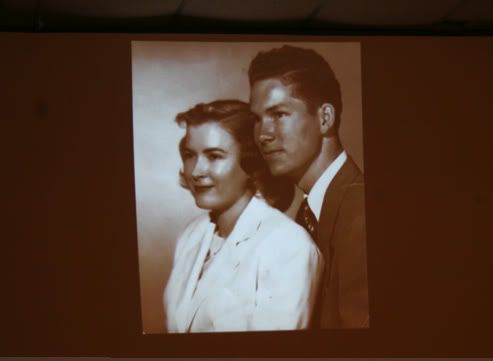 i loved watching the slide show of old family photos. this is betty and her husband bruce.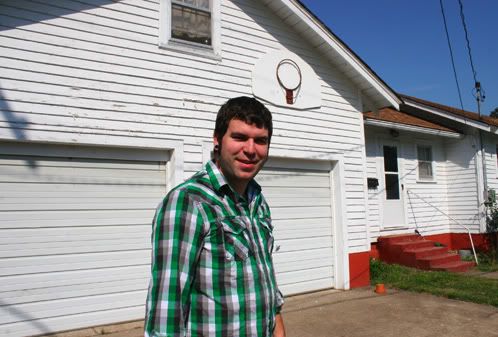 grandma betty is moving into a smaller place so we were able to look in her house for things we wanted to bring home. she has saved all kinds of amazing things! and lots of them have family history. now we have lots of things that were made by travis' grandmother, and her grandmother. the history makes the beautiful vintage things even more precious.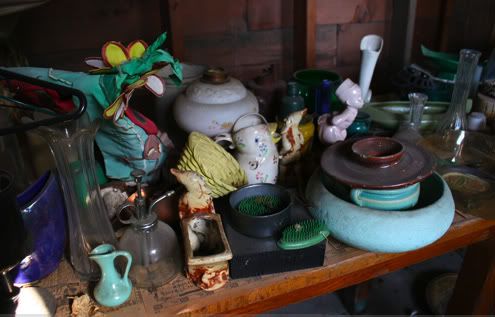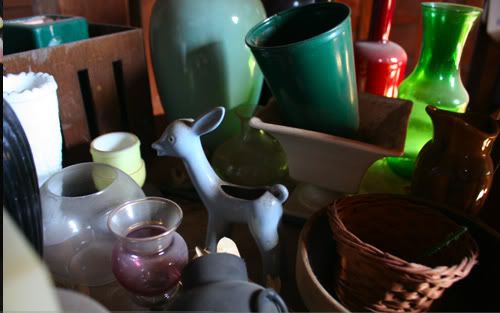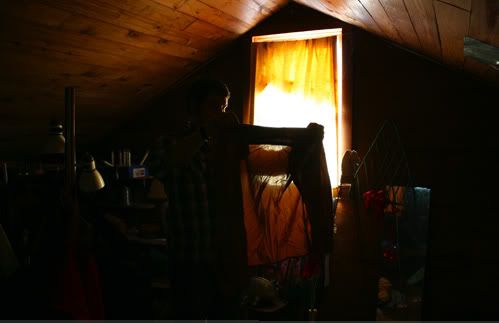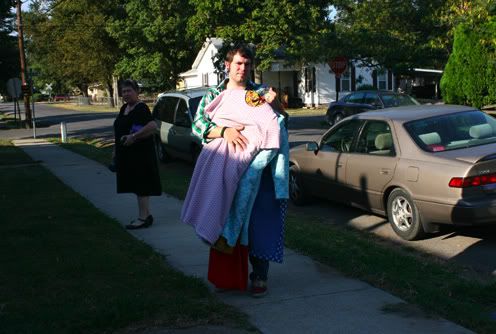 i can't wait to share all the amazing things we brought home!