We went to a birthday party last week and the fall weather was just perfect. It was for my friend Caroline's dad, George. He survived a heart attack this year so they had a big party, because that really is something to celebrate. They stole all the red balloons from a heart walk they did that morning (they were going to be popped anyway). They are such a fun family. George was our realtor when we bought our house and we had such a good time with them!
this is their dog gizmo. he is so cute. and so stinky! i learned that the hard way. haha. it was really difficult to resist picking him up.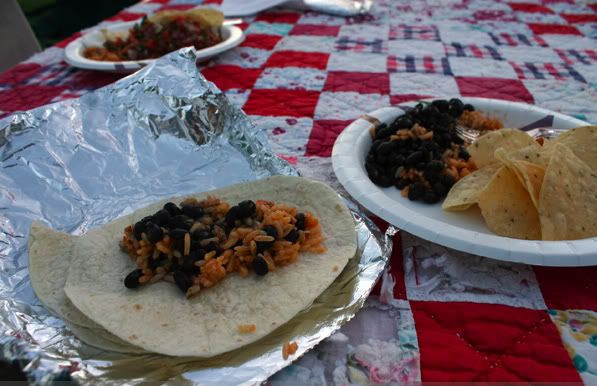 they had a make your own taco buffet. it was excellent. rice and beans is my favorite meal right now.

amazing cupcakes from a bakery in chatanooga. the ones with the candy corn were pumpkin with cream cheese frosting! mmmm. there were red velvet too. i like that they were mini so you could try more than one flavor.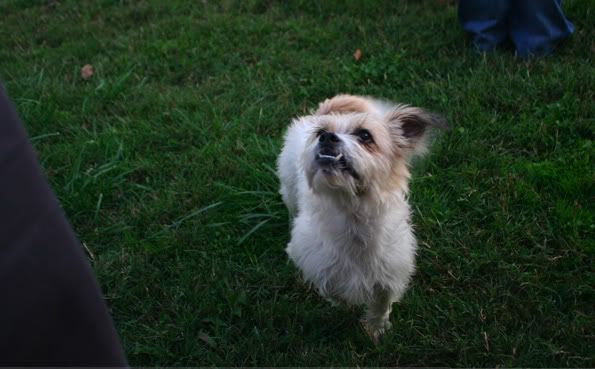 oh gizmo! i'm not going to feed you! (later i saw him eating a whole piece of pizza! haha)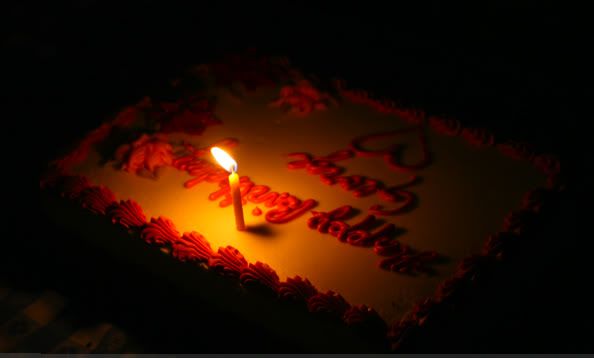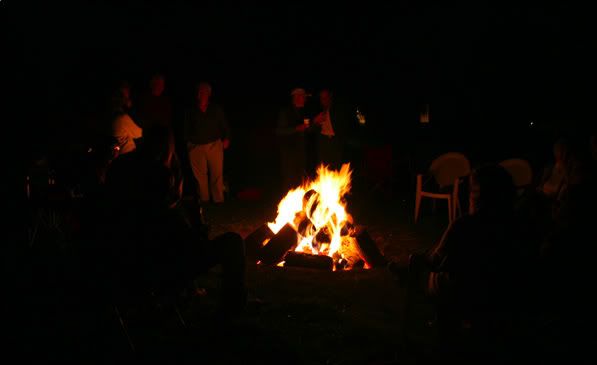 we made s'mores AND ate cake. it was awesome. and it was FREEZING outside, so the fire felt great. it hasn't been that cold since. i need to get out my winter coat, i'll need it before i know it.