I can't stay out of the antique malls. Because everyone has their Christmas stuff out and I don't want to miss anything! Here is some stuff I've gotten recently: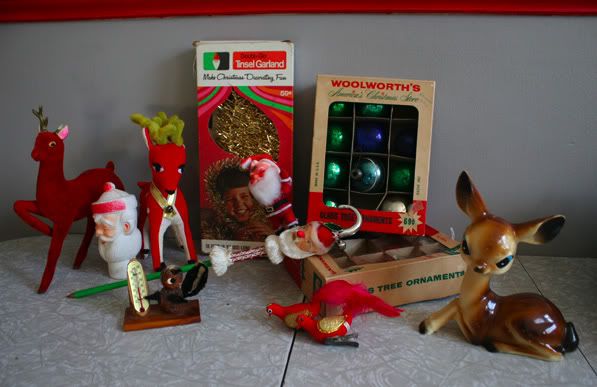 Velvety deer! My favorite! Tinsel and balls for that wreath I promise I'm going to make someday. And I've been wanting a deer in the style of that brown one! So cute. I found a white one a few days later.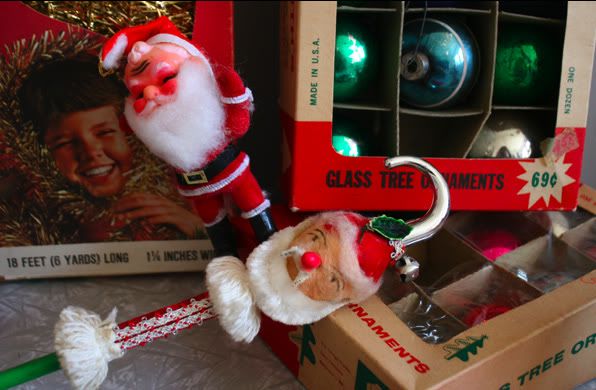 Spun cotton Santa. And look how much fun that kid is having with the tinsel!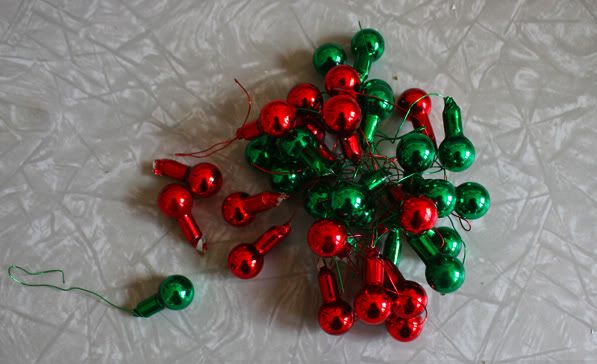 Glass balls. Filler for that wreath.

I decided I wanted to get a holiday corsage, then found 2 within the next few days!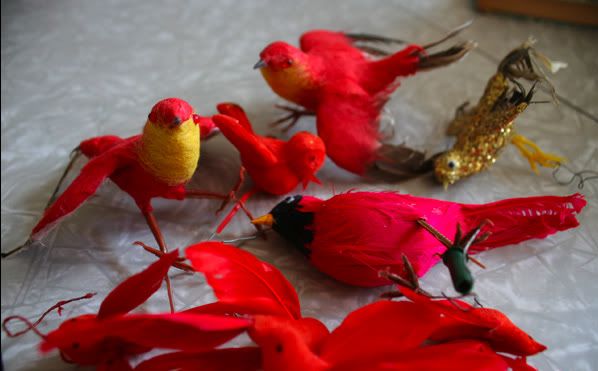 feather birds. I want to make a cute display like this one.

And last but not least, this cute skunk! It was labled as an owl? The teenage boy working the desk at the antique mall (a first, it is always older people!) laughed at the tag.