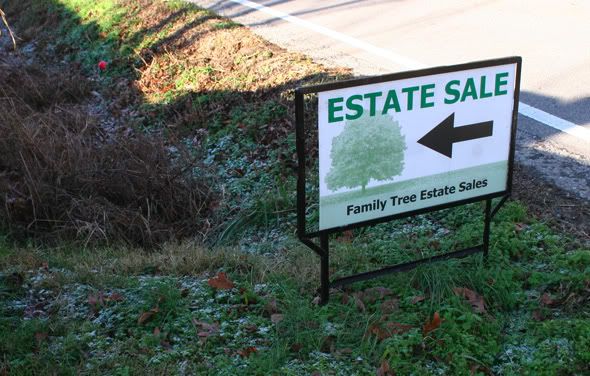 One of my favorite parts about going to estate sales is you get to peek into homes that you would never have gotten to otherwise. A friend convinced me to go to this sale, but then ended up not being able to go herself. I'm so happy I decided to go alone! There were some amazing things to be seen.

I love wallpaper like this.

A tiny fraction of the clocks they had the first day. I went the second day when things were more picked over. I still got two awesome clocks that I shall show you later.
There were lots of outbuildings like this. The listing said you needed to wear boots and long sleeves and gloves to dig around. I wore grey canvas boots with flocked pink birds, and my gloves were pink floral liberty of london ones. I really fit in with all the "good ole boys" who were there. Haha!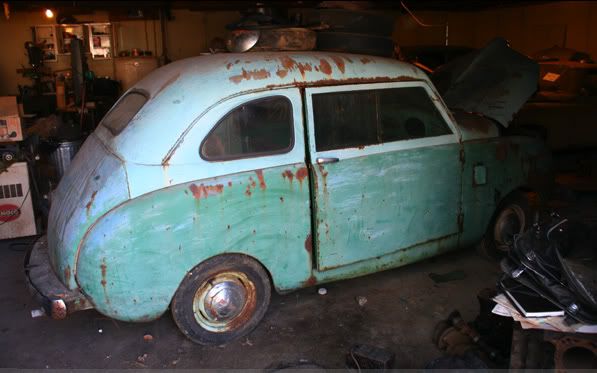 There were so many CUTE old cars all over the property! This blue one might have been my favorite. It is a Crosley.

I got really excited when i saw this old fridge. I've been wanting one ever since Heidi at
my paper crane
posted about using one to house their media equipment (probably YEARS ago!) but this one was SO dirty and gross inside I didn't bother asking about it. It sure was cute though.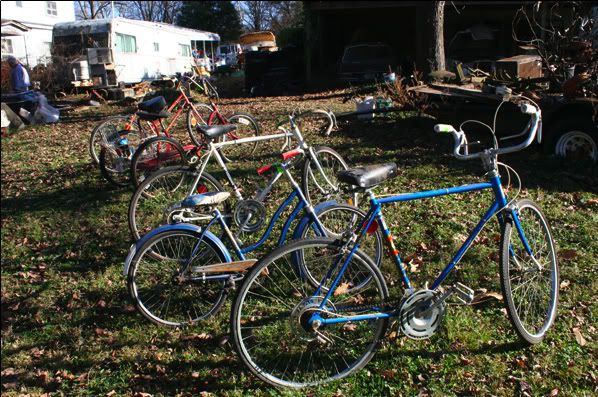 Cool old cars everywhere!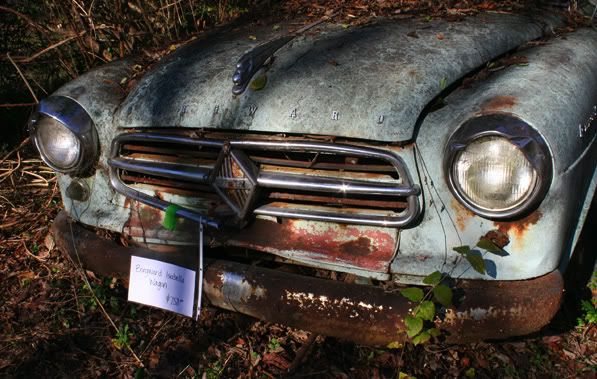 They were hidden all over the property.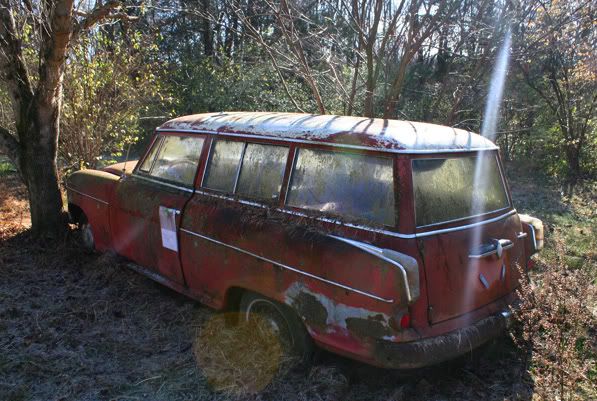 I would LOVE to drive this. I sent Travis a picture of it and he got off work early to come look.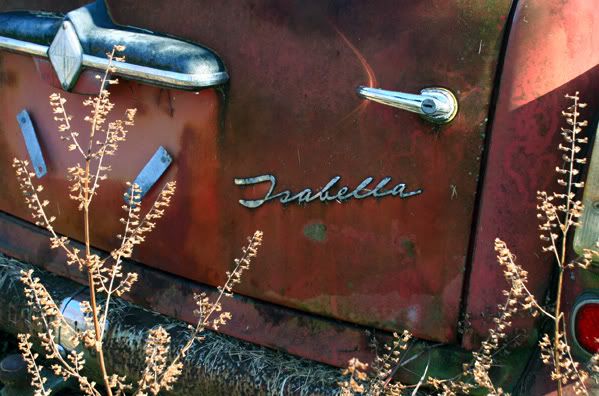 I had never even heard of an
Isabella
before! (which doesn't mean much because i know NOTHING about cars). They were so cute though. I really hope people were waiting for last day deals and at least some of them got bought to be restored. There was a beautiful out cadillac too that had a pristine vintage interior. A real thing of beauty. It was so fun just to walk around and look at them all! I think some of the men thought I was a serious car buyer because I was taking tons of pictures with my fancy camera. They were asking me questions. Which I had no answers too. haha.
So left with just a little bag with some vintage craft supplies and the clocks, but it was definitely worth the trip!