We went to Missouri again in December for my husband's family Christmas. While we were there we got to go back to
Grandma Betty's house
and pick up some more great vintage stuff! I also got to see this picture: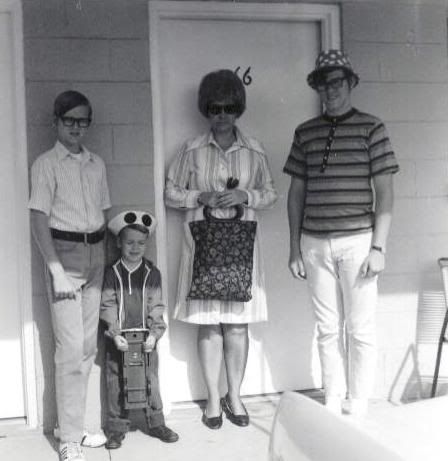 Which is pretty incredible. That is Travis' dad on the right, OBVIOUSLY. The little dude is Brian, and apparently those circles on his hat are sunglasses when you flip the bill down. And check out Betty's purse! I really love this photo.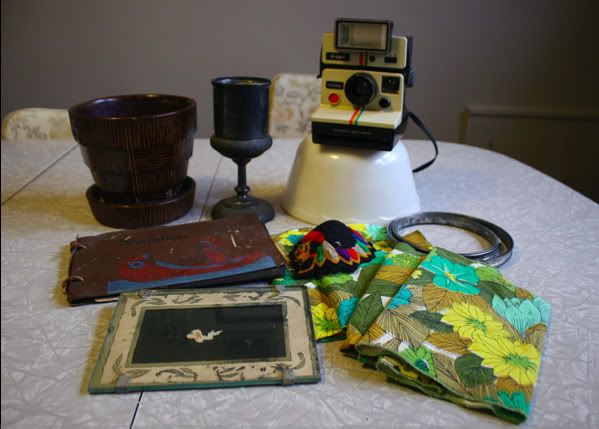 Here is a little bit of the stuff I got, I'll have a do a few posts! There is a McCoy planter back there, and awesome art deco frame in the front, and some more vintage napkins! I put those in my lunch box every day. It is better than throwing out paper towels all the time, and they are just so pretty!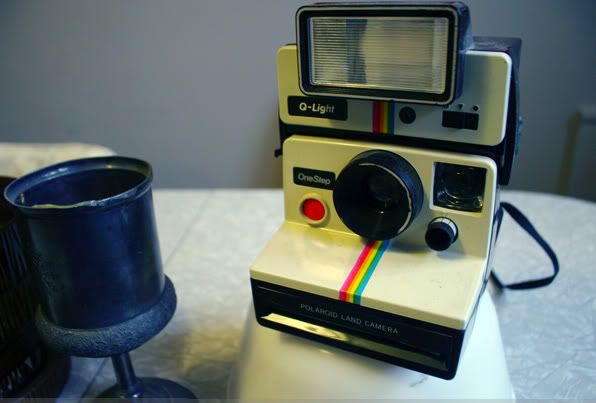 I have been wanting one of these cute rainbow polaroids for a while, but couldn't find one at a good price. Meant to be!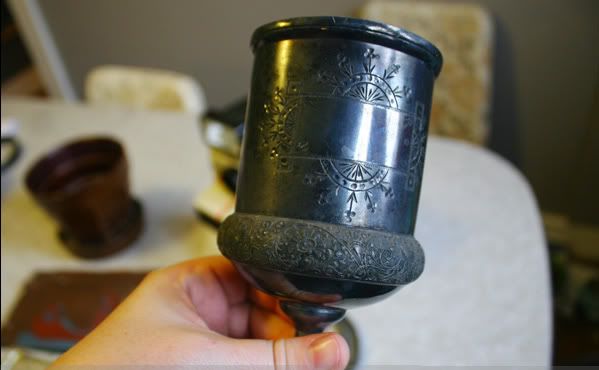 Awesome cup. I'm going to use this to decorate with at Halloween.

Amazing old photo album that says "Bruce Cole, Age 13". That is Travis' grandpa! Sadly most of the pictures had been taken out. I wonder what they were! The patch is from the high school in Hayti.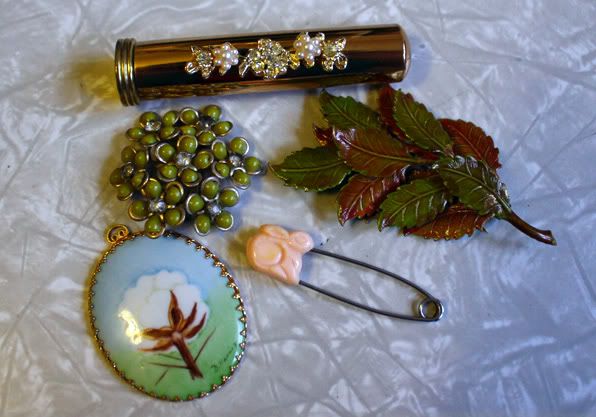 Some great little things. Such a cute bunny pin. And the cotton pendant! And I picked up that gold tube and wasn't sure what it was....then I opened it and....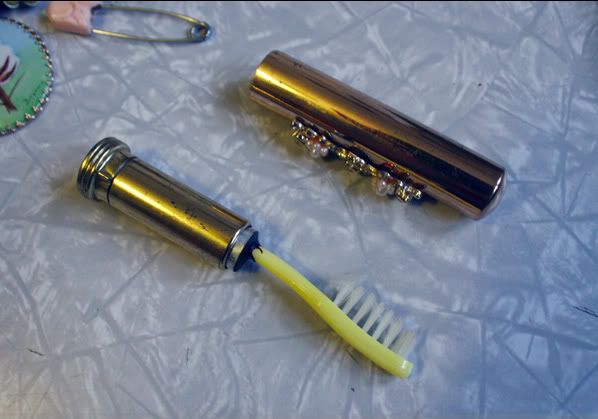 Fancy toothbrush for your purse! It twirls up like a lipstick. I wish there was an easy way to replace the brush. That would be so handy to have in your bag!
I also got a big bowl of Christmas lights and little Christmas balls in a bunch of different sizes. I used a LOT of them to make my Kitschmas wreath. I got them at the perfect time!
I can't wait to show you the rest of the stuff we got to pick up! There is one extra special item that deserves its own purse.