One of my favorite antique malls closed in April. They lost their lease and decided to close instead of move. I'm seriously bummed. But, a lot of the booths were having really good sales and I was able to pick up some things I have been admiring for YEARS for a fraction of the normal price! I am really in love with the Santa mug! Look at the sweet deer on it!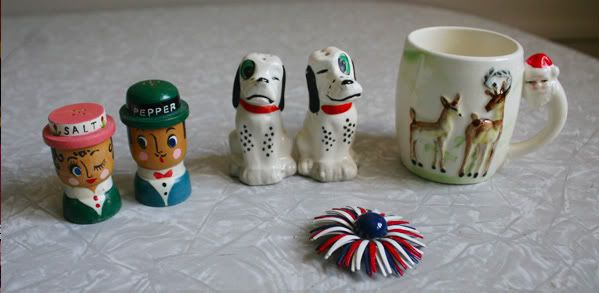 I have loved these dog salt and pepper shakers for a long time, but the seller wanted 18 dollars and I am tooooo cheap for that. With the sale she was having they were only 4 bucks! So I snatched them up. They are from Japan, and I just love their winks.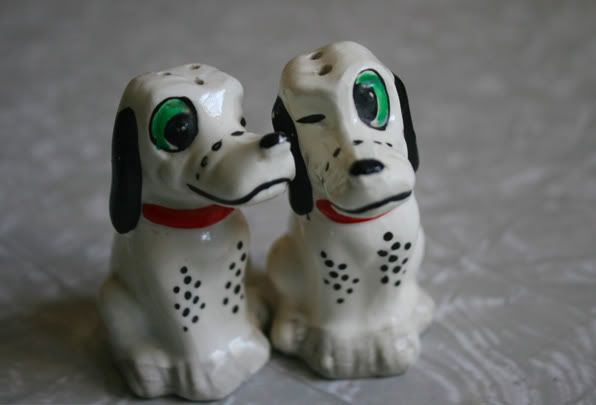 A pretty perfect enamel brooch. It looks really good on my red cardigan. Maybe I should have a fourth of july party again this year...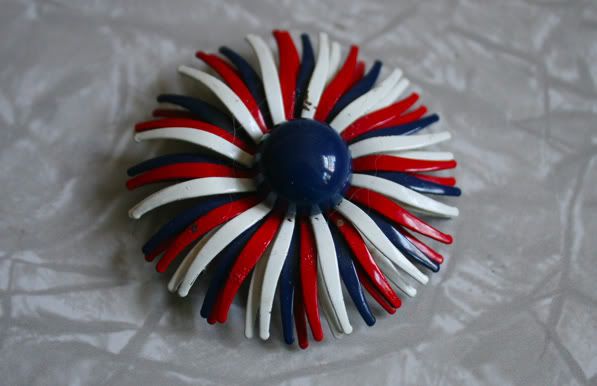 And last but not least, some of the cutest wooden head salt and pepper shakers I have ever seen! They have been in a case for 18 dollars for a long time, but again, with the sales I got them for 3 dollars! I guess I've got a little winking theme going on.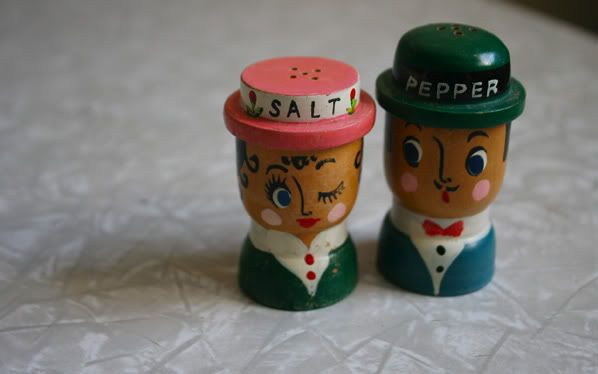 I'm really going to miss the Harpeth Antique Mall though.