Friends, I kind of feel like the vintage gods are smiling down on me because they know I'm having a bit of a rough time. Just wait until I show you what I picked up at an estate sale this past weekend, it was so good I actually went back all three days. BUT I haven't had a chance to photograph my finds yet. But today for you, I have some times for an especially good trip to the Goodwill outlet. Look how good it all looks together!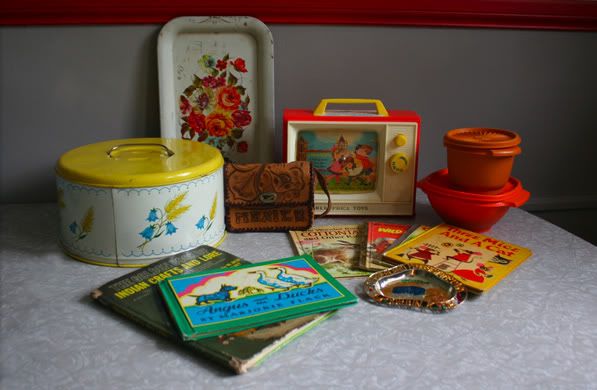 Just LOOK at this cake carrier! I saw it peeking out of a new bin they were rolling out, and for once I decided to brave the madness. There was a couple standing RIGHT in front of this, and I was worried they would grab it, but they went for a broken bucket instead? What? The bottom of this is missing, but it fits perfectly on another base I have.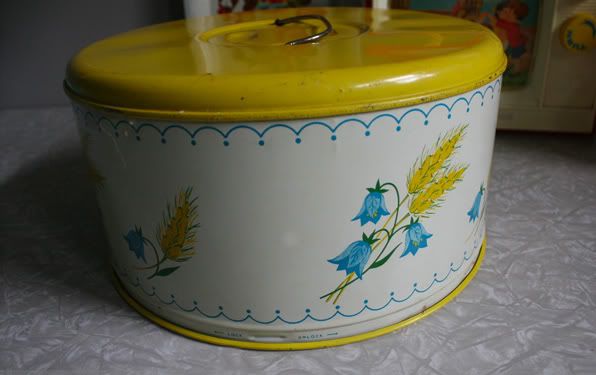 This little 1960's Fisher Price tv plays London Bridge and Row, Row, Row Your Boat when you wind it up. It is really cute, and in great condition! I don't find many vintage toys that aren't totally beat up.
I was so excited to find this copy of Angus in the Ducks! I have seen it in a treasury and thought it was so cute. Now I have a great copy. The illustrations are just perfect. And I picked up the Indian craft book expecting to find cheesy crafts for kids...
But it is really more informational. There is all kinds of cool stuff in it!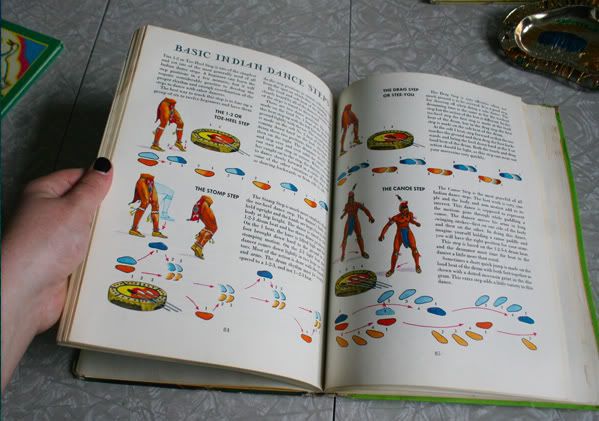 I guess you could try making you own buffalo dance costume, all you need is a buffalo face.

More kids books. It is a sickness. I have soooo many.

Travis found a little bag full of cute Easter stuff! I don't really have ANY vintage Easter, so I was happy to get these silly little bunnies.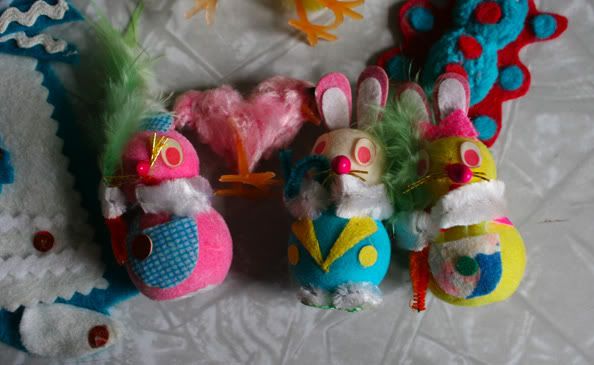 And these sweet chicks.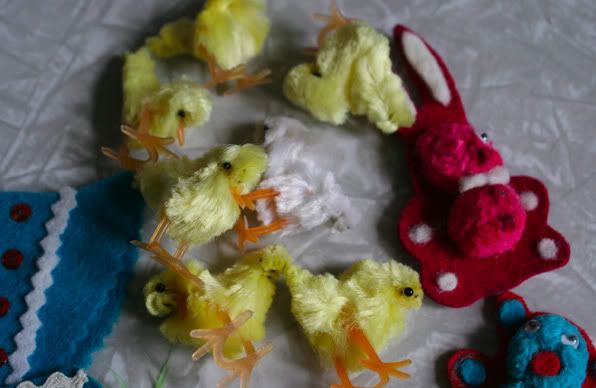 Finally found one of these music boxes! I have been looking forever!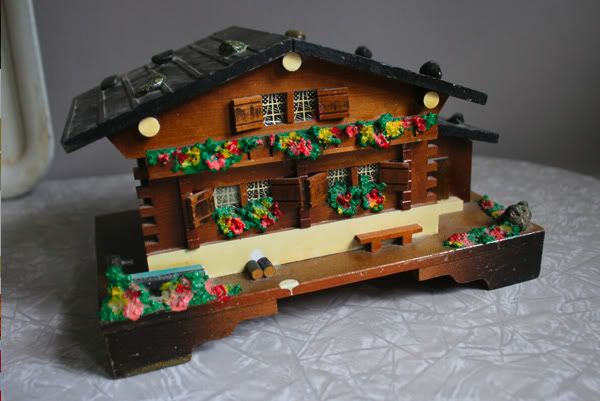 This bag is on the brink of falling apart, but I loved the pattern so much I had to get it.

I really want to use it as my swimming bag. I haven't washed it yet, the lining is cracking and I'm scared too! So wish me luck! Travis keeps finding old boy scout bags that I need to wash too.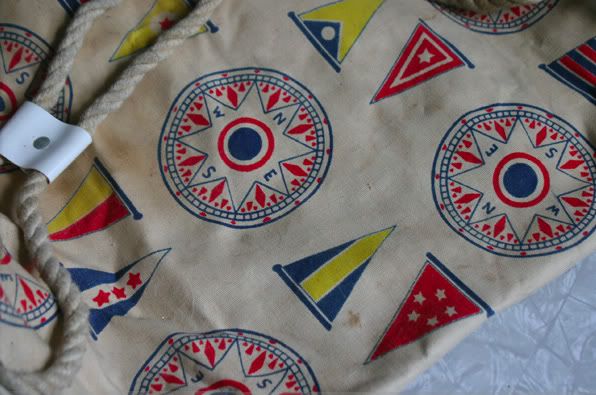 My goal this week is to post a few things in the etsy shop I made over a month ago. I told Travis I would try to resell some stuff online, because really I have no reason to keep thrifting and going to sales. Our house is bursting at the seams! So hopefully I'll get motivated to do it. My in-laws gave me a postal scale so I have no excuses!