On Saturday I went to my parent's house for dinner, and while we were there I went through the last of my stuff that was left in my room when I moved out. I found lots of hilarious notes from highschool, my year books, and some other random stuff. While going through my desk I found these glasses cases and was like "What the heck, what are these..."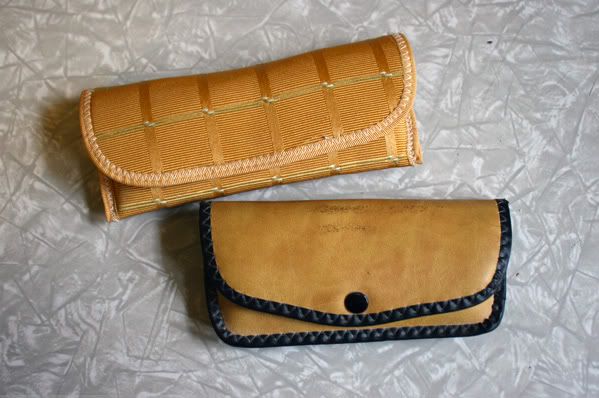 Woah! Look at these awesome glasses! Then I remembered. Travis and I hadn't been dating that long, but he knew I liked vintage stuff. He had gone to visit his Grandma Betty and brought me back some vintage clothes and these from her attic! They belonged to his great grandmother! I loved them, but didn't wear glasses at the time (I got glasses when I was 7, so as soon as I could get contacts I swore off glasses forever) so I tucked them away. I'm so happy to find them now!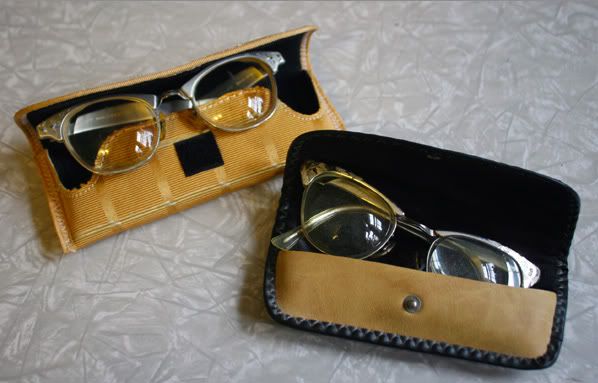 I have been wishing I could find some cute vintage glasses to put my prescription in. And you know me, I didn't want to pay more than a few dollars for them. I was going to take pictures of myself in both pairs so you could help me pick, but the prescription in there is SO strong! It hurts to put them on!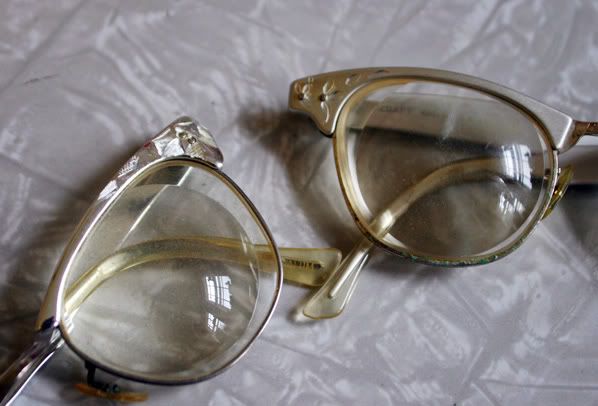 I'm pretty sure I'm going to go with the top ones. They have a pretty flower design on the sides. I can't wait until I can wear them! Travis is going to take them to wear he got his old military glasses done.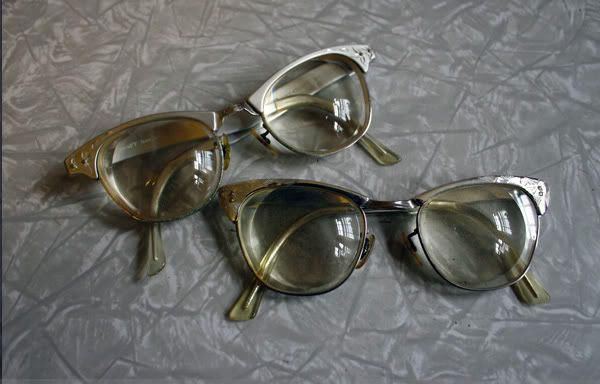 Maybe now I'll start looking for vintage clothes. Can you believe I only have one vintage dress? I just usually don't look because I feel like I'll never find anything to fit. But I've been following quite a few vintage fashion blogs and I think I'm going to give it a go.