We had planned on just spending one day in Louisville, so when we woke up we hurried to the closest grocery store to stock up on Ale8. It is a ginger ale that is made in Kentucky and we can't get at home. I LOVE it! We were actually going to go on a tour of the factory but that didn't work out.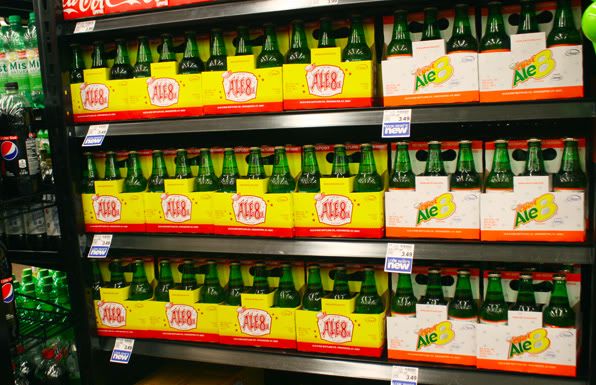 Travis also go a bag of Funions, SICK! I hate everything about them, the package is the ugliest colors, and they smell so bad! Haha, just had to let you guys know.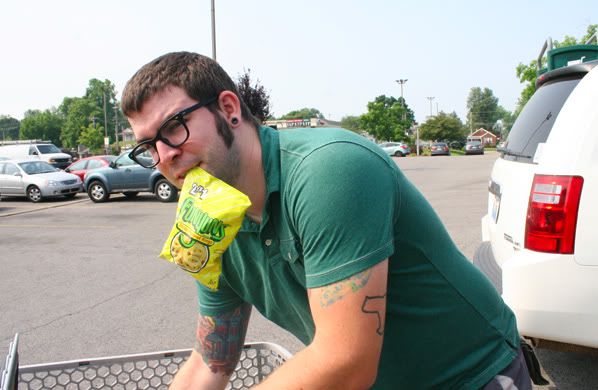 Hmmm, that should hold us for a little while...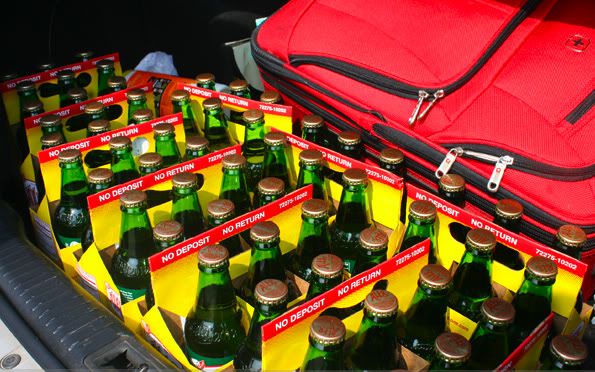 We also had to stop by one of my favorite stores of all time! Why Louisville!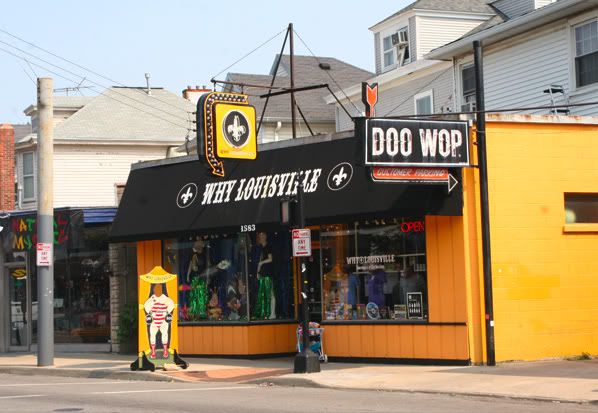 Ughhhh, I love it so much. They have tons of cute stuff made by local designers and artists. I got
this shirt
, and Travis got
this one
. They have tons of great prints (someday I'll buy
this one
) and Big Lebowski stuff (they have a Lebowskifest every year). I wish every town had a shop like this with such great souvenirs.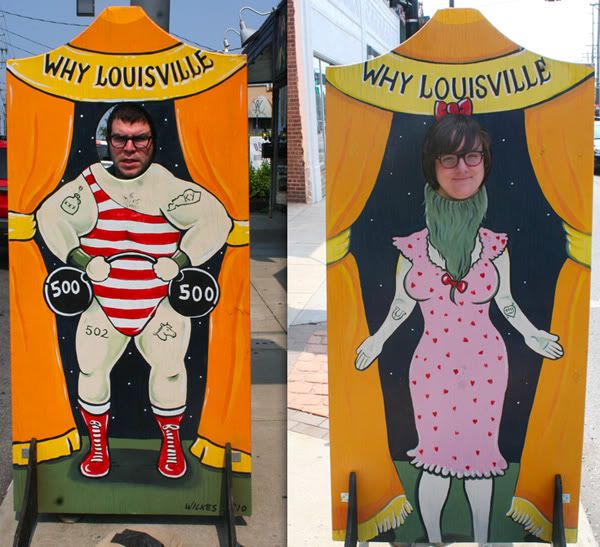 Then we were on our way to Cincinnati! We had never been there, and it was less than two hours away from Lousiville so we had high hopes. We saw this cute water tower on the way.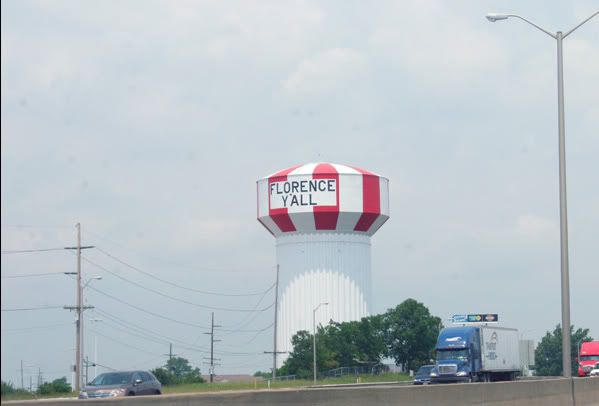 Once we got to town, everything kind of fell apart. The restaurants I had researched turned out to be in the worst part of town and we didn't' feel that great about stopping. We drove around forever and finally found a place called Melt that was vegetarian friendly. It was great! I got a three cheese grilled sandwich that was pretty amazing! It had cheddar, gouda, and blue cheese. It came with some vegan chili that was great. The people at the restaurant tried giving us suggestions for stuff to do in town, but nothing really worked out for us the rest of the day.

We stopped at a random antique mall that had tons of crazy taxidermy. Look at that lion!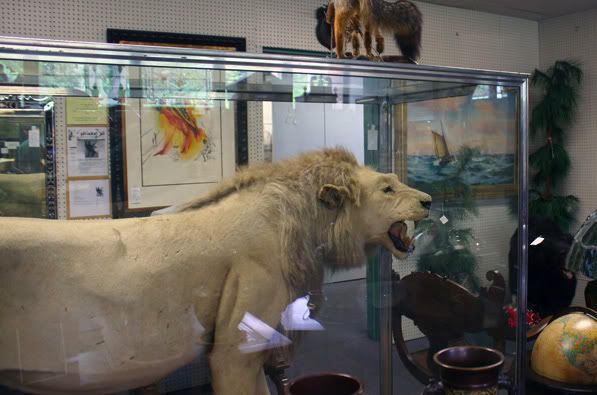 I loved this idea! All the profit from her furs went to animal rescue. Pretty great.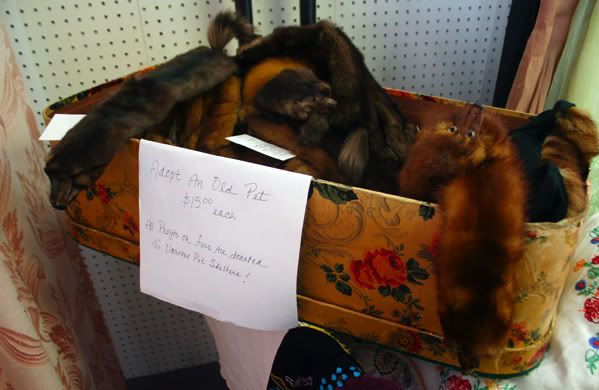 I'll take that job!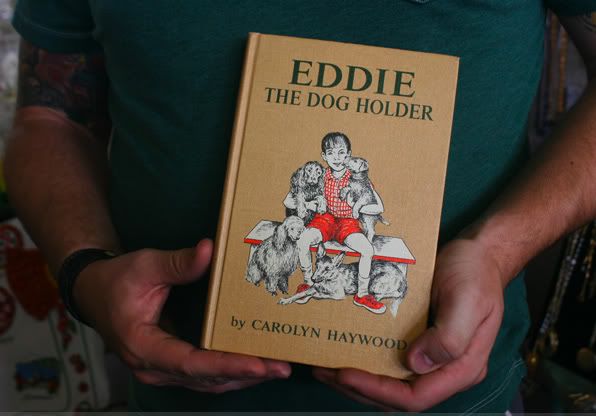 Anyone need a polar bear? I didn't even notice the turkeys until I was getting closer to the bear and one of those claws touched my back! It freaked me out!
Look at that sweet face.

There was a big case of vintage Halloween that was fun to look at, though there was nothing in my price range, but how I wish i could have afforded this cat flower frog! It was marked down to 190. How cute!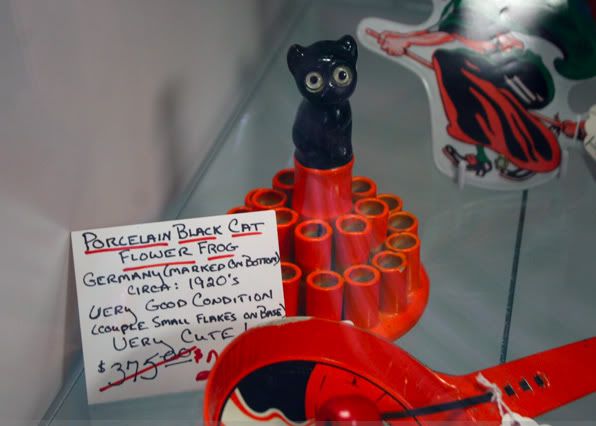 We stopped by a thrift store that had lots of great reviews. But I think this picture kind of sums the whole place up. It was just not good.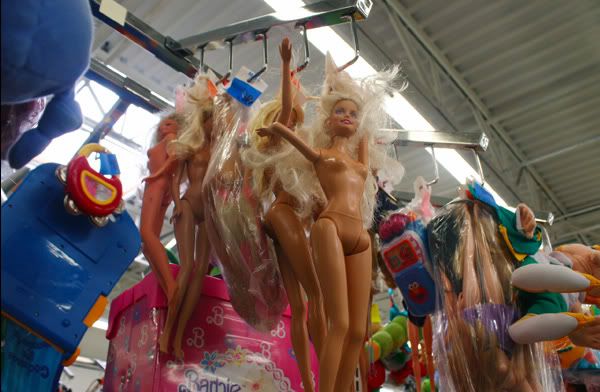 I did like this lamb planter, but everything was priced with markers!!! i hate that! and in the 30 minutes we were there, they announced 3 times that if something was missing the price you couldn't buy it, it would be taken to the back. It was just not a good experience. Blech.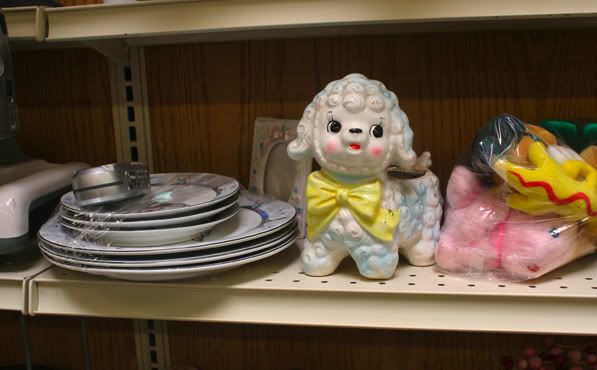 By this time I was really bummed because nothing I had planned had worked out. I was being a total party pooper and kept saying we should just go home. Travis suggested just going back to Louisville because there was so much more to do that. So we did. On the way out of town we tried one more place I had looked up, and thankfully it worked out. Aglamesis Bro's is an ice cream shop that is over 100 years old!
It was so perfect inside. We almost sat at the counter, but I was still in a funk.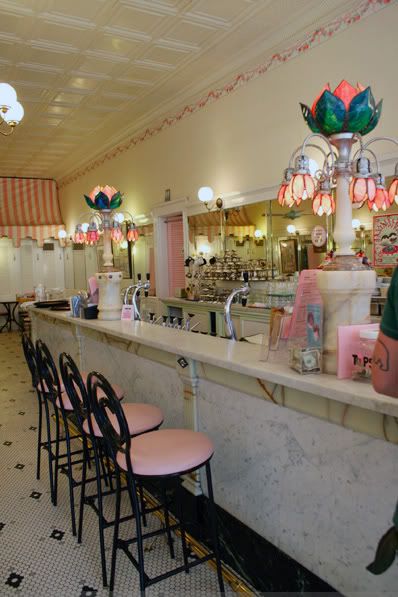 Look at the cute dishes! Travis got a banana split of course, and I got a raspberry hot fudge sundae. It was so good! I'm glad we stopped here, because it but me in a much better mood.
When we got back to Louisville we used our GPS to find a theater. This is the first one it took us too. As in, an old sigh with no theater near it, and their probably hadn't been for 10 years! what the heck garmin, get it together!
We finally found a huge fancy theater where we had to pick our seats on a map, and you could get frozen margaritas and pizza. It was so different from our theaters, Travis and I were wandering around like aliens. We saw Men In Black 3, I have been waiting for it to come out! Mostly because Jemaine Clement was in it (and he is my number 1 celebrity boyfriend) but also because I like the first movie. It was silly and light, Jemaine was really gross and scary! My only complaint would be that Frank the pug didn't appear, even though they teased you with an amazing side show sign about a talking pug. The movie got out around 10 so we drove around looking for a hotel that wasn't fully booked.
So in conclusion, Cincinnati was pretty much a bust. I doubt we'll be back. I wish we had just stayed in Louisville all three days! But, I'll be back to show you all the fun stuff we got up to on the last day of our mini trip!