On the 3rd and final morning of our anniversary trip we slept in! I don't know why I always run myself ragged on trips! Travis even requested a late checkout so we didn't have to rush. It was great. Since we had come back to Louisville we were able to squeeze in a visit to one of my favorite restaurants, Lynn's Paradise Cafe.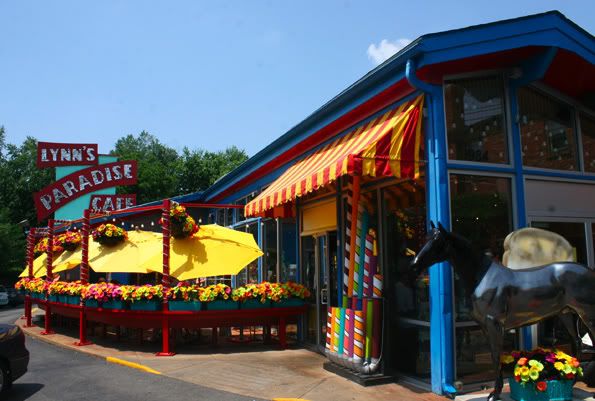 It is just so cute!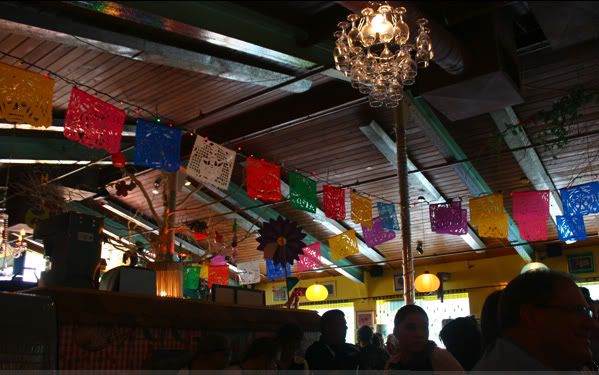 Speaking of cute...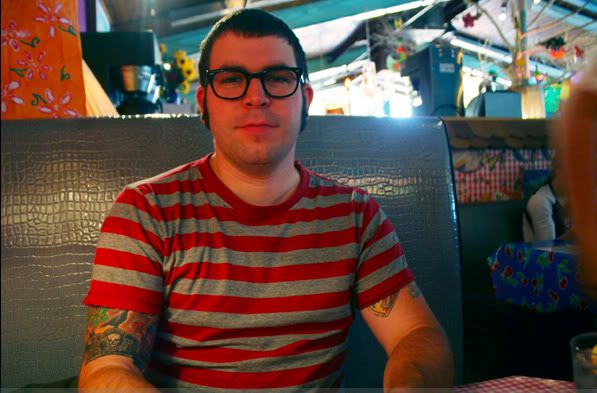 Travis got the BLT fries with veggie sausage instead of bacon. I always feel like I can't get the same thing as him (does anyone else do that when they go out to eat?) so I tried the crunch cakes. It was pancakes topped with their homemade granola. It was pretty good, nothing amazing. I shouldn't have gotten hash-browns too, I could barely eat half of the pancakes!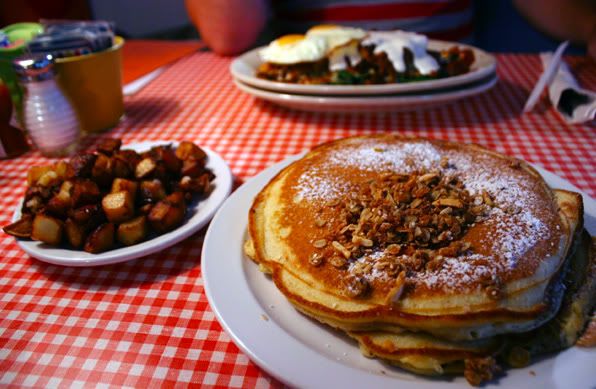 We were able to squeeze in one more vintage shop. The prices are so good in Louisville! Is there just not as much demand for vintage? I don't know, but I always find the best stuff.
This awesome giant chalkware owl was only 20 bucks! I really liked him, but I don't have anywhere to put it. He would look cute next to a fireplace I think.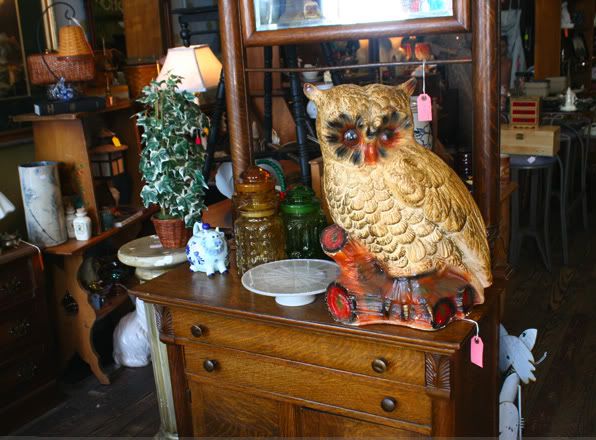 They had a lot of good "mens" vintage stuff, you don't see that a lot. At least I don't.

I kept seeing baby king stuff, it made me laugh, and wish I knew someone having a baby (king).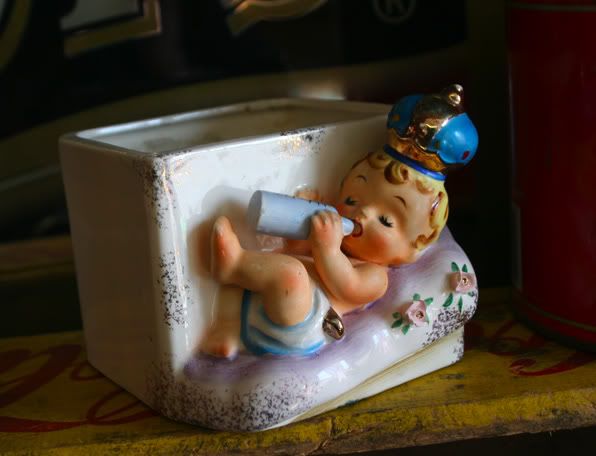 Second time I saw these lamps in a weekend! Weird.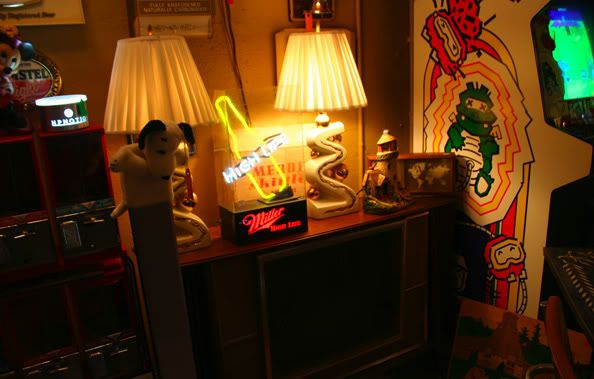 After the Woodstock Shop we had to stop by the Dairy Kastle. It is literally a block from Travis' brothers' apartment, and I love it! We hadn't gone the first night we were in town because it was closed when we got back from dinner. But I wasn't going to miss it!
Butterscotch derby! And a red face! It was SO HOT. I think it was over 90! I'm just not made for that!

By the time I was at the end I had ice cream all over me. Worth it. They don't have a bathroom so I had to wash my hands with the tiniest free water cup. Haha.