Here is the great vintage I came home with from our trip to Louisville. I can't wait to go back!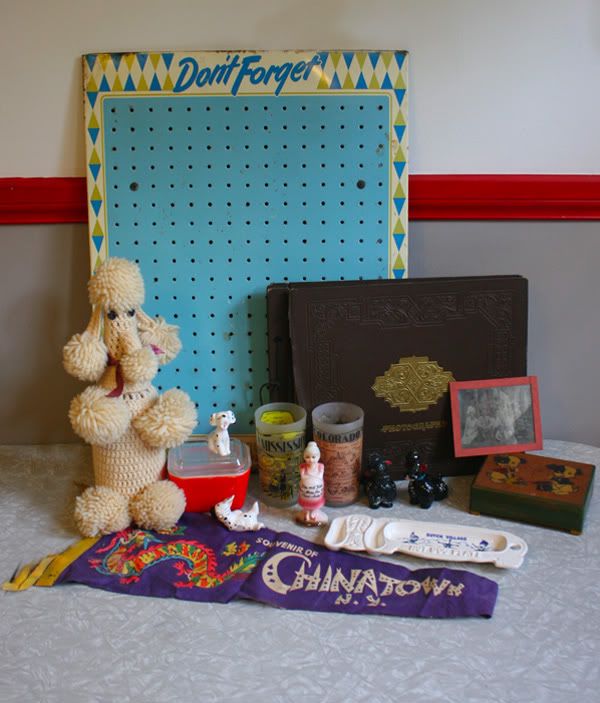 I saw the Dalmatians at the Woodstock Shop over a year ago. The yawning one is one of the two I need to finish my set and I can't believe it was still there! We got that red fridgie for a dollar! Ah! I found an Illinois state cup at an estate sale a little while ago, and now I kind of want to find one from each state! I don't know if I will, I definitely don't need 50 more cups.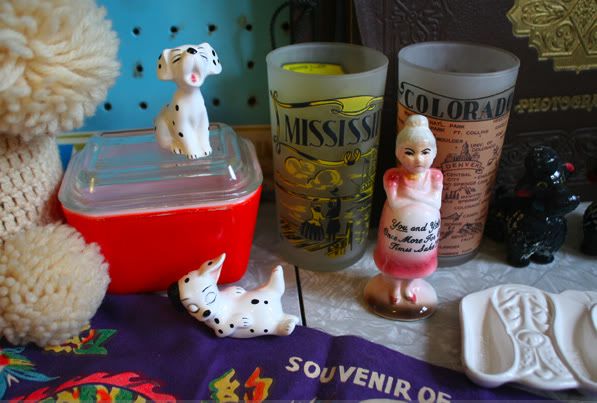 I thought the poodles were salt and pepper shakers when I bought them, they have holes in the bottom, but they don't have holes in the top. Weird! The pregnant granny salt shaker is something I've been looking for! The text on her belly says "You and your one more for old times sake." Hahaha, look at how mad she is! I love it. I already had the sleeping puppy, but I didn't want to leave him behind.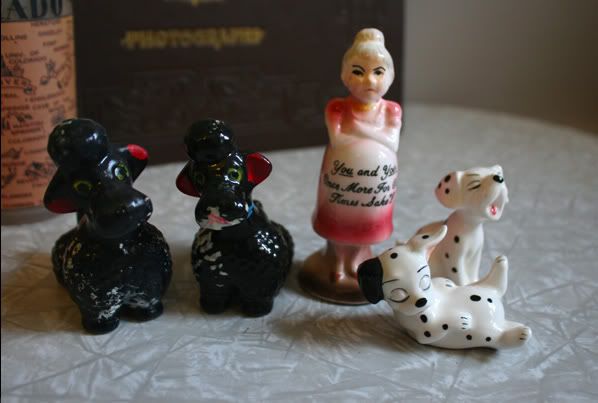 I am obsessed with this thing! Hot dog plate!!!! I haven't stopped talking about it since we found it. It's hard to see but his ears say "relish" and "mustard". I hope I can find more, What a fun collection they would be! I also need to go to Dutch Village!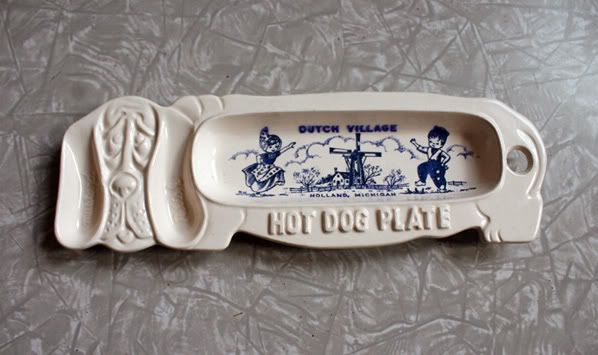 I got this sweet little embroidered runner to put on my sewing machine table.

I love pennants. I try not to buy too many, but I loved this dragon.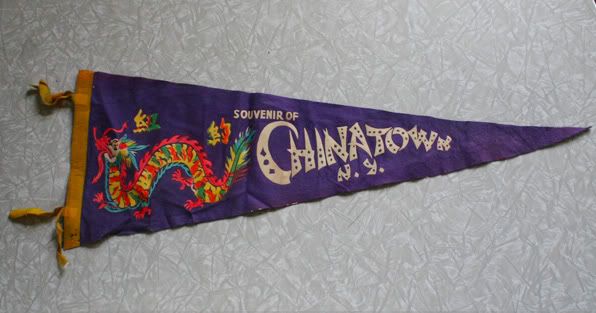 Another poodle bottle cover! This one has a hilarious pom pom nose. One more and it's officially a collection!
Here are two more pages from the scrapbook in the background. Some more Pekinese, and some sheep on the front lawn. This is actually the first page in the book. I told Travis, "Oh man, I wish these pictures were separate, I bet the whole book won't be good."
Stories about murder and abduction. All unrelated to each other.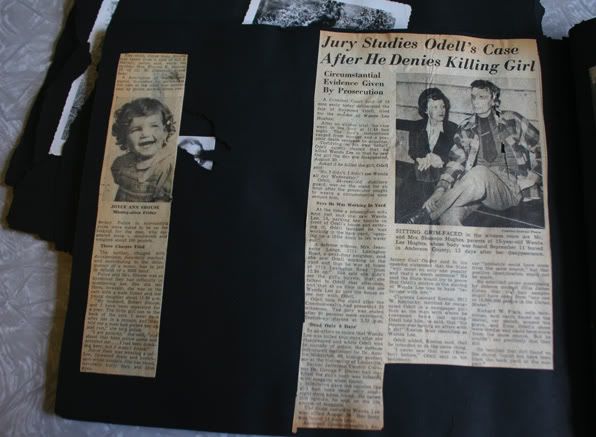 I'm really excited about this metal Tums sign! Usually I buy tons of tiny knick knack stuff, and I've been challenging myself to find bigger pieces that I can use. I want to hang this guy somewhere (maybe the living room or dining room) and hang vintage photos/ephemera on it. LIke a rotating display. I love the colors. You can kind of see in the first picture how big it is.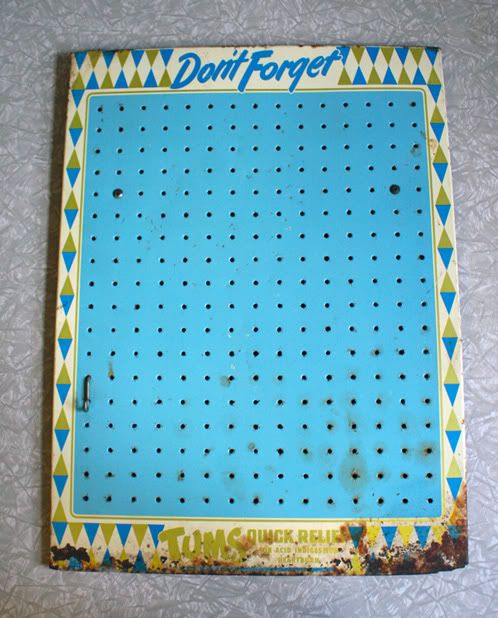 I couldn't resist this card holder. I actually picked it up and then put it back twice before deciding to get it. The clincher was the bonnet.
And the cute double decks inside.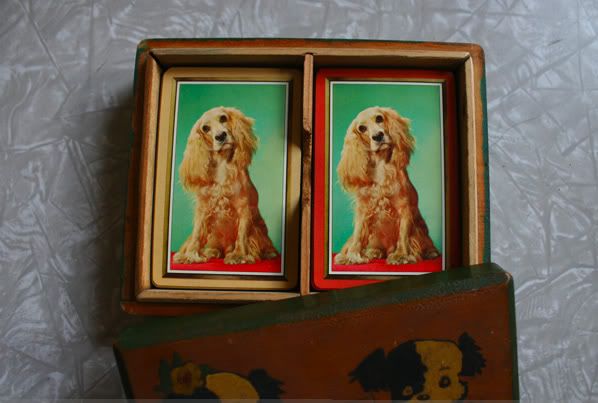 Also! At the last flea market I saw this set of glasses and loved it! But couldn't justify the 150 dollar price tag. Then we found these at the Woodstock shop for just 10 bucks! i was so thrilled!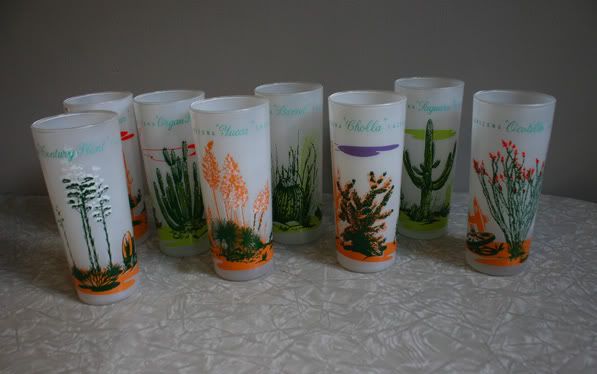 I did a little research and found out these glasses were given away by the Arizona based gas station chain Blakely in the 1950's and 1960's. This site has a lot of info on them. This tall frosted set is the most common, and there is a matching pitcher. I want it! Travis wants to try and resell the set, but I think I'm going to hold on to them for at least a while. I love the graphics and colors.

I forgot to take pictures of a really beautiful edition of The Black Stallion I bought. I've inadvertently started a Black Stallion/Black Beauty collection I'll have to show you soon. I just can't resist them!
So in conclusion, Louisville has some great vintage shopping with great prices. I paid 2 dollars or less for almost everything in this post! Yessssssss. Hopefully I'll have as good luck tomorrow at a local estate sale. It looks like tons of kids stuff from the 60s...and an alleged monkey cage!