Oh DANG you guys! I had to immediately post about this dress I got at an estate sale today. The woman who owned this house saved all the amazing clothes she bought for her daughter in the 1950's. Everything was in perfect condition (I heard talk of a cedar closet) and there was so much wonderful stuff! Basically a perfect vintage wardrobe from infant to age 10. I found this dress in a closet and Just couldn't walk away, even though I don't have an 8 year old girl to give it too. But come on! Look at these skiing squirrels!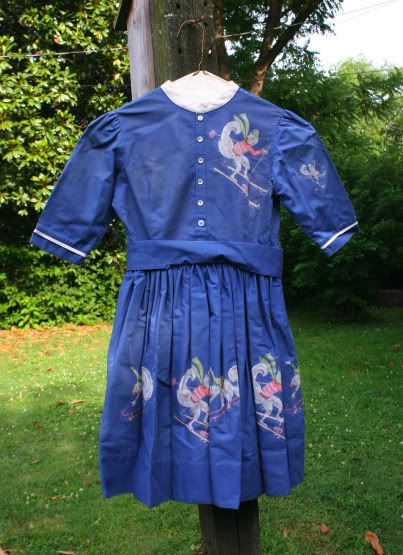 These little guys go all the way around the skirt.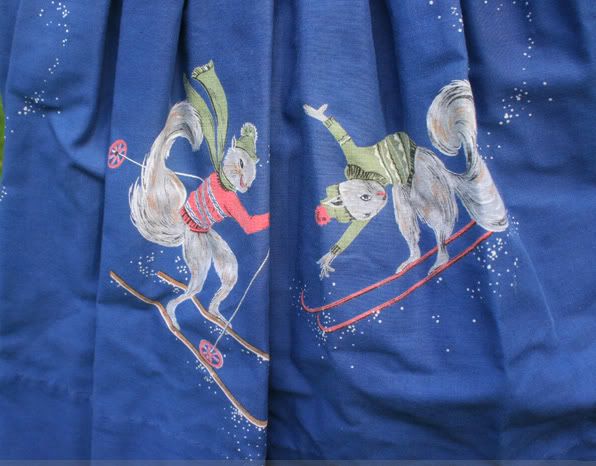 Big squirrel on the top.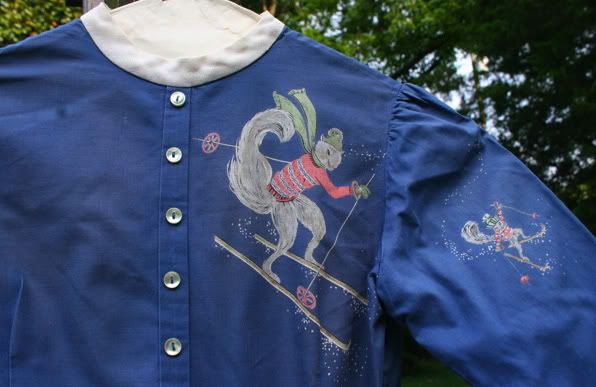 And this sweet little guy on the back. It has a little sash that buttons around the waist too.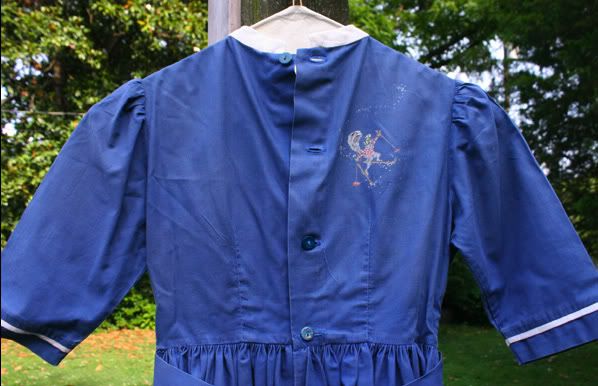 Oh how I wish it was my size! I also got maybe the sweetest mittens to ever exist. I wish I could have bought the whole closet of clothes. It was amazing! There were TONS of toys in great shape too. And a monkey cage! Hahah, I'll show you the rest of what I got later. I just couldn't wait to share the dress!