Before I went to the flea market last weekend, I was able to stop by a few estate sales. There was one pretty close to my house that had a GREAT bathroom. I really want to do a retro remodel on our bathroom, but we have a late 1930's bungalow so it wouldn't really make sense. Buuuut I might still do it. Look at this pink and black!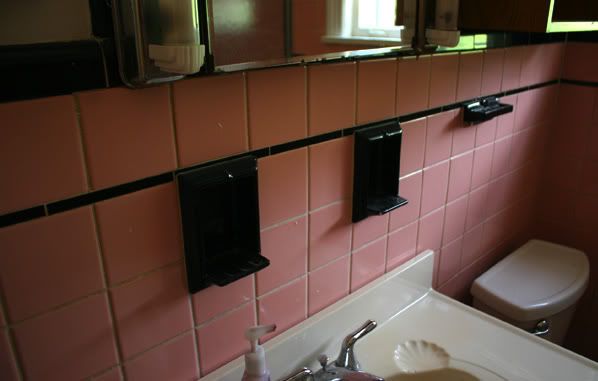 Gorgeous!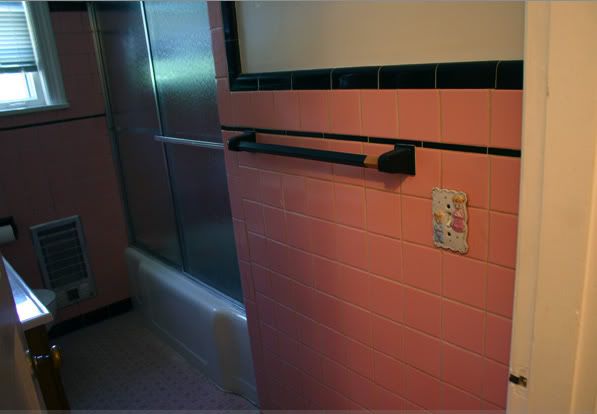 The house was really packed full, but not tons of vintage in my taste like I was hoping.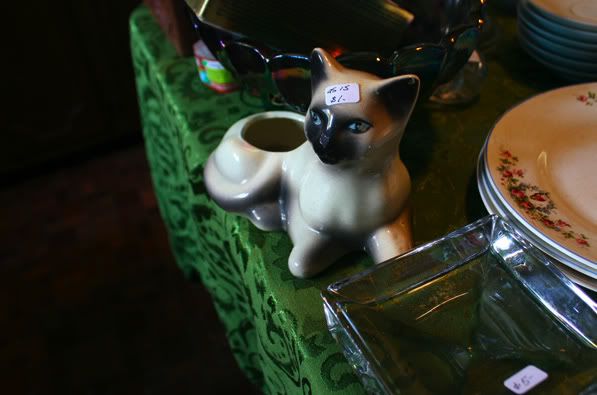 I almost bought this paper cut, but ended up putting it back. Isn't it pretty?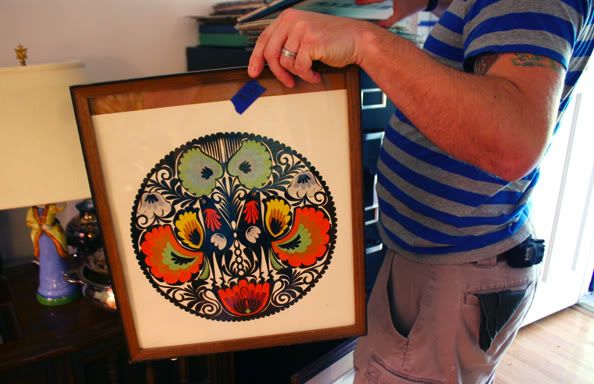 Travis was super excited to find this cat tree out in the barn, but it turns out it was already sold. Bummer! I made him pose by it. The one that got away, haha!
The other sale was way out in Mt. Juliet and was all out the yard, which I kind of hate, but I found some good stuff!
This sweet little puppy is a lamp! It is missing the chord, but it has a place to hold a bulb and the eyes light up. You know I love that.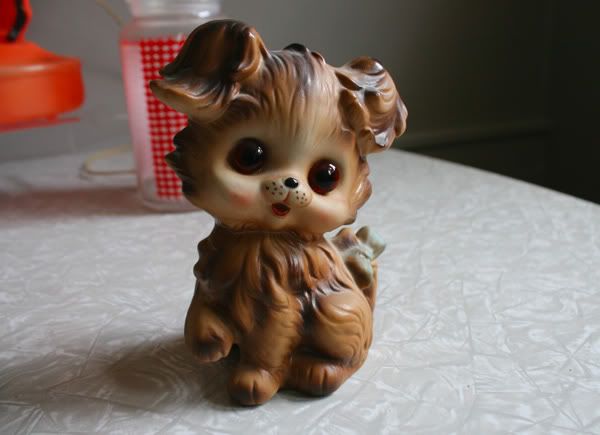 Some Christmas goodies and a plastic Smokey Mountains wallet. I'm a sucker for plastic greenery.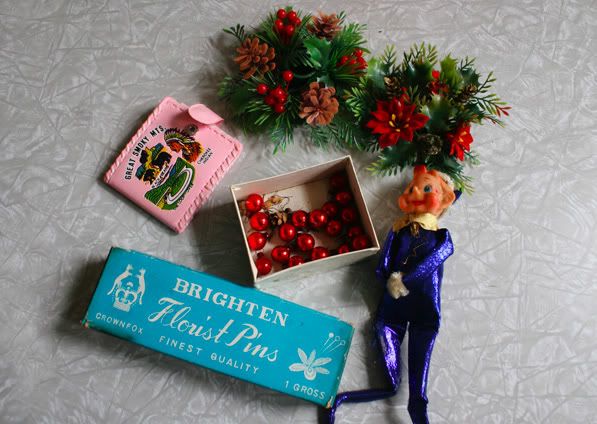 This knee hugger was in sad shape, but I couldn't leave him!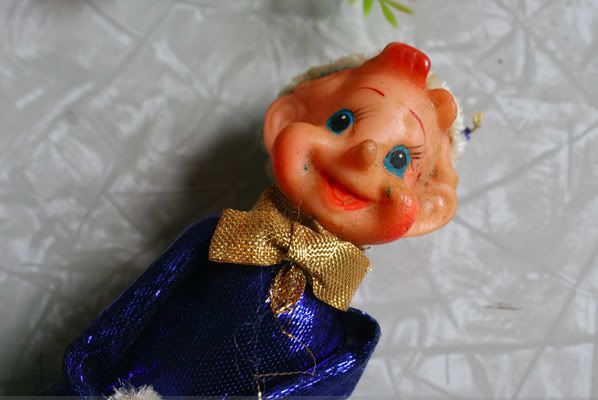 I turned up the contrast on this picture so you can kind of see that it says Nashville Milk Co. I pulled this out of the grass behind a barn! I thought it was a cute bottle to put flowers in, but didn't notice the Nashville until I got home!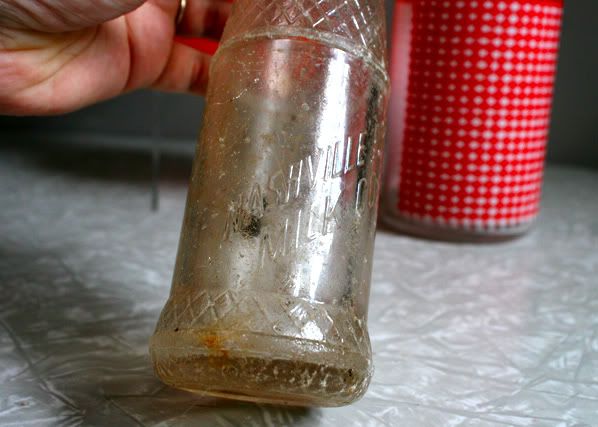 I was most excited to find this! I've almost bought the same one at the flea market multiple times for at least 15 bucks, and this one was just a dollar! Vintage Halloween is so hard to find, I hope I can grow my collection a little bit this year.
I've seen some heads like this on Danielle Thompson's blog before (I searched and couldn't find them!) but haven't been able to find out much about them online. I don't know if these are actually old but for a dollar for the pair I took a chance and brought them home. I like how they look on a book shelf. Hopefully I'll be able to turn up some info on them.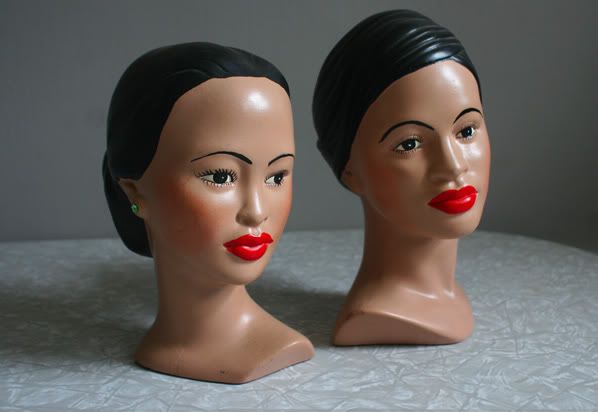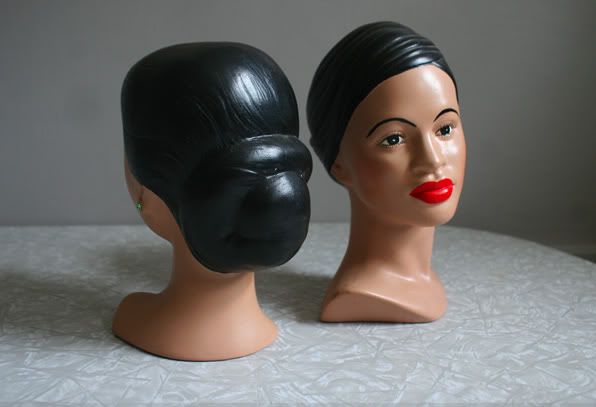 I can't wait to show you what I got at an amazing estate sale I went to yesterday (and then back today, and I might go back tomorrow). I hope you find some good stuff this weekend!