One my favorite things to do in Nashville in the summer is the movies in the park series that the Nashville Scene does! They moved the location this year, it is no longer near the Parthenon. Which I like because you no longer have to worry about gun shots going off during the movie (happened two years ago! Ah!) The movie list isn't great this year, but I still love sitting outside to watch movies. My favorite they ever did was Dirty Dancing! It was perfect!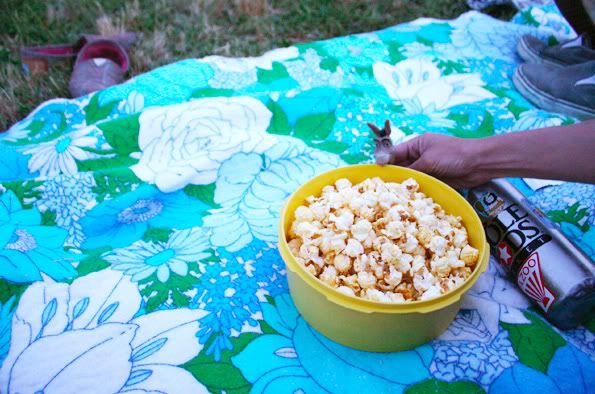 We got some freshly made kettle corn and settled in on this awesome blanket that I got at a craft swap. I can't believe someone was getting rid of it!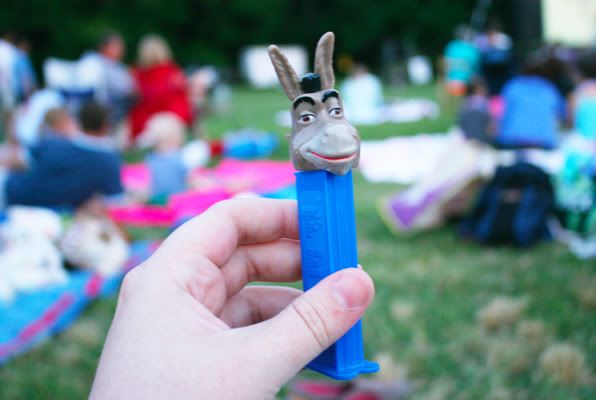 My friend Ryan always likes to bring an appropriate pez dispenser. Obviously, this week the movie was Shrek. Ryan has a pretty impressive pez collection, check it out here!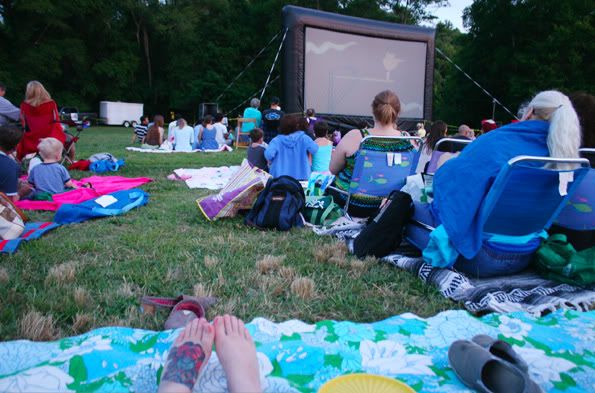 This picture makes it look like there weren't a lot of people. but it was PACKED! We didn't get there until almost 8, and we still got a good spot though. This week the movie is Breaking Dawn! haha, I can't wait!