My friend Thomas is looking for good deals on furniture and household objects to furnish his newly bought house and I've convinced him that estate sales are perfect for that. I thought there were no sales that interested me this past weekend, but he got me out and we hit this sale that hadn't been posted until the morning of the actual sale. How weird. The house was pretty cool. Sadly it had already been sold and was being torn down at the end of the month.
That explained why they were writing prices on the walls with sharpie markers. I think it was the company's first sale. It was strange. At first I wasn't finding much, but I ended up with some good stuff.
Cute wallpaper. And cute matching beds.

Thomas browsing.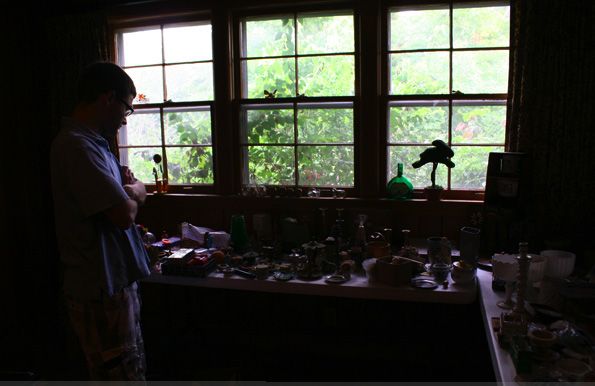 Scary! There were big closets lining the hallways. So weird.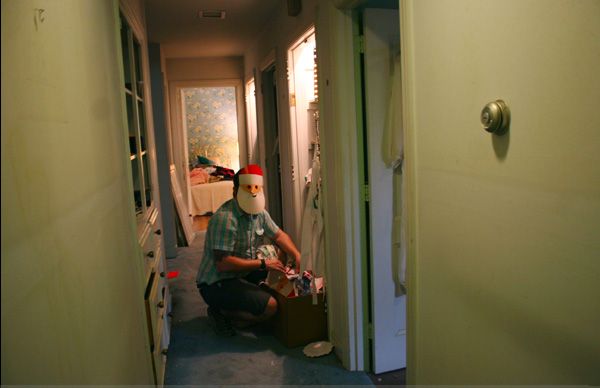 Need any vintage Kotex? I would be lying if I said I wasn't tempted. Haha!

These chairs were awesome. The one on the right was calling my name, if only it had the bottom cushion! We saw some girls loading these into their car as we left.
See? I didn't leave empty handed! I'll show you what I got tomorrow.

We went and got lunch at a place called the Pied Piper Eatery. We got to sit at the Lionel Ritchie table.

Fried pickles!

Sadly, just like the first time we went there, the food was just mediocre. Such a disappointment.