I skipped out on the flea market last month because the heat at the July market almost killed me. I had waited for a friend to get to my house before leaving, and I had a hair cut appointment so we only had about an hour to browse. But We saw some great things!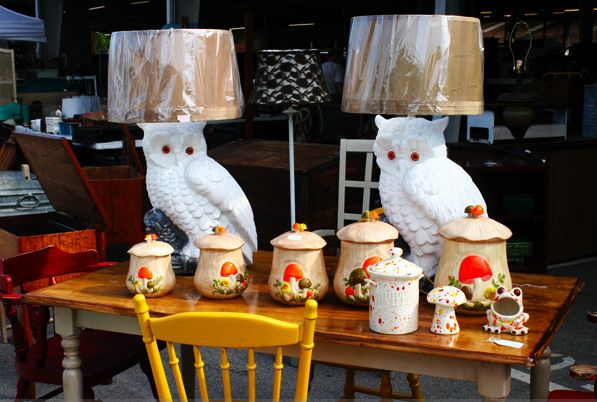 These huge owl lamps were awesome!

Fat "made in Japan" baby.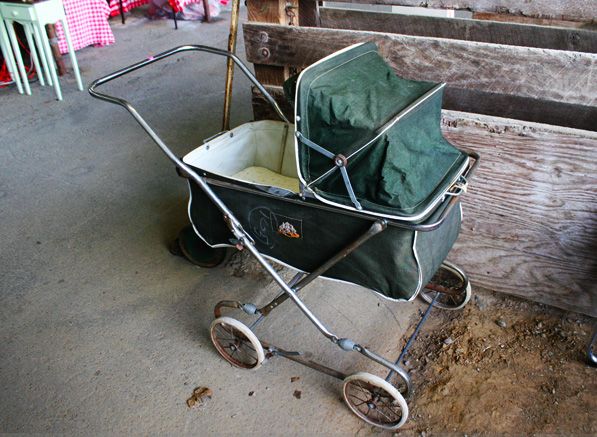 Every time I see something like this I contemplate buying it to push Phyllis around in. How cute would that be? (Priscilla tries to leap out of anything I put her in, so she wouldn't get to ride!)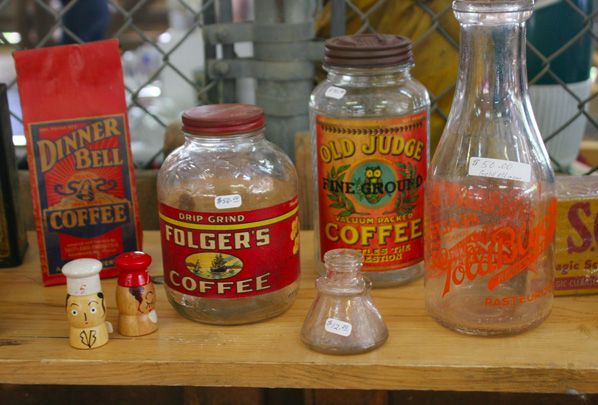 Do people really pay over 50 or 100 dollars for jars? I see them all the time. Especially that Old Judge jar. They don't seem that rare. Maybe I'm just cheap, haha!
I'm not super into 70's stuff but I loved this all together! That front cake carrier is great.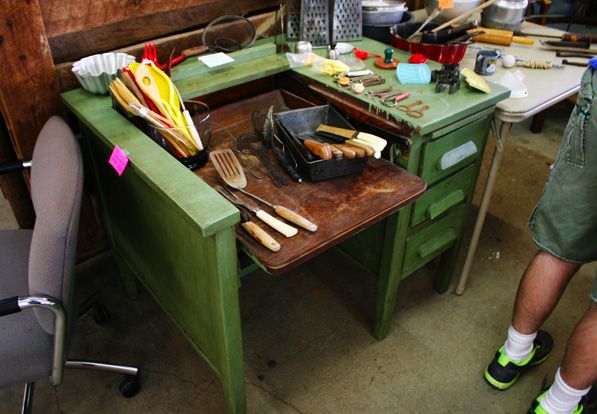 I really loved this green type writer desk!

Thomas asked how much that huge moose was and the lady seemed really pissed to be asked. It was 1900 dollars! She also had a big pile of dog show ribbons that were awesome and when I asked the price she said 60 dollars for them all and wouldn't think of selling me just one. Lame.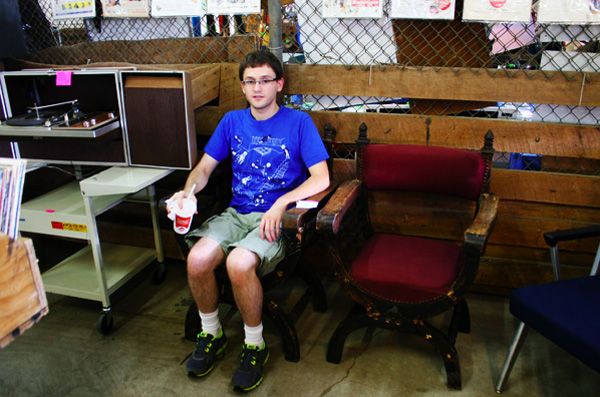 These chairs were already sold and Thomas and I are still texting each other lamenting that he didn't get them. They felt SO GOOD on your back. For real. It was like they forced you into good posture.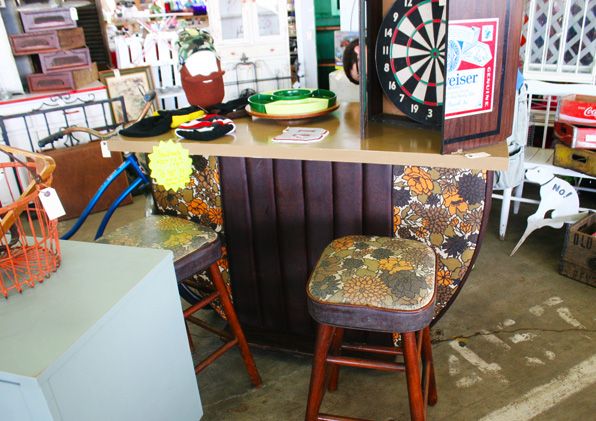 Look at this bar! Have you ever seen something like it? I really loved it.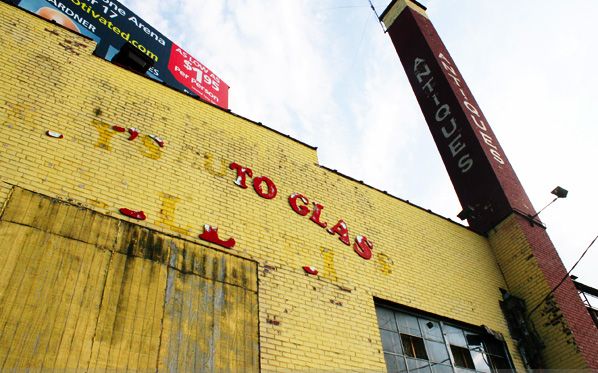 After my haircut we decided to check out an auction at this place downtown. If you have been through Nashville you have probably seen it. I thought since their rent was probably high? They would probably have mostly nice stuff. Boy was I wrong!
It was so strange! It was almost as if they had gotten a few bins worth of stuff from the Goodwill Outlet and thrown it on tables. There was so much broken stuff, and just CRAP that no one would want, much less bid for at an auction! The only things I liked were this cute polish can, and there was one Dream Pet deer.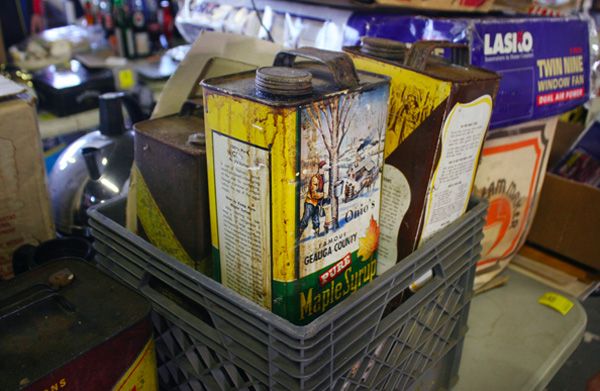 I really can't imagine why they would waste their time staffing this auction and advertising it. It wasn't even just not my taste, there were so few actually interesting things. We didn't even stay until the auction started. Though now I wish I could have seen what the deal was. Were people buying big lots to resell? But why? I'm still baffled.
The one cool thing they had was this circus banner! It was HUGE! We asked the price and were just told "Really high." They weren't auctioning it off or anything. So I think we're going to avoid this place from now on.