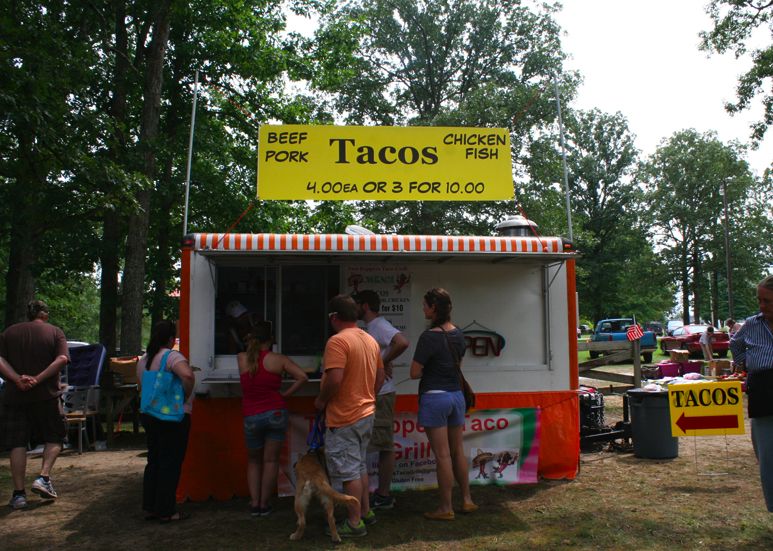 Halfway through the day everyone was starving and looking for food. There aren't very many actual restaurants around the route. Travis and I brought sandwiches and snacks, but we stopped at this cluster of tents so everyone else could get yard sale tacos.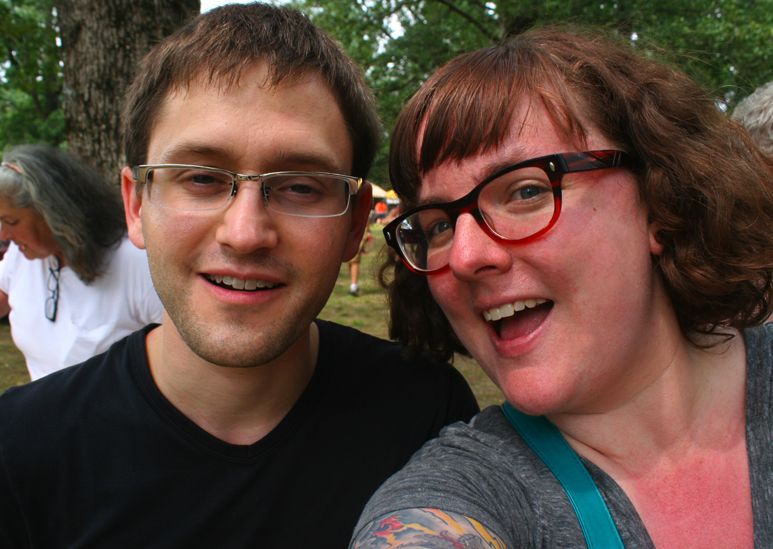 As you can see I was working on my sun burn by this time! Ugh, someday I'll learn and put on sunscreen BEFORE it start getting red. Thankfully it ended up not being too bad.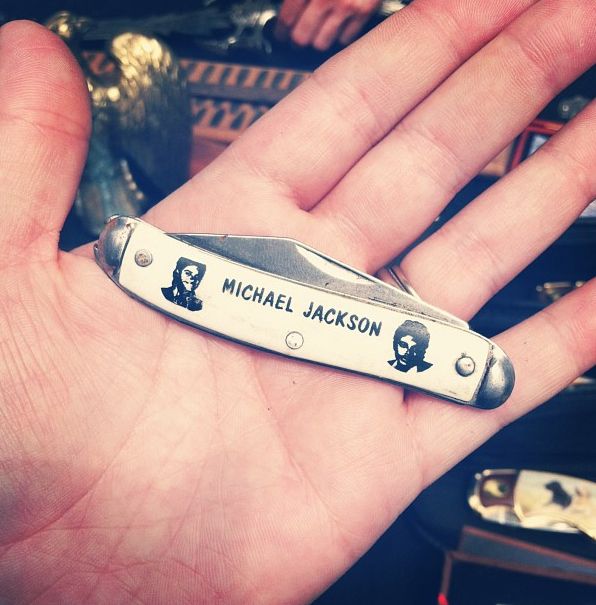 At this same stop Travis finally found a knife that I will willingly carry. Ha!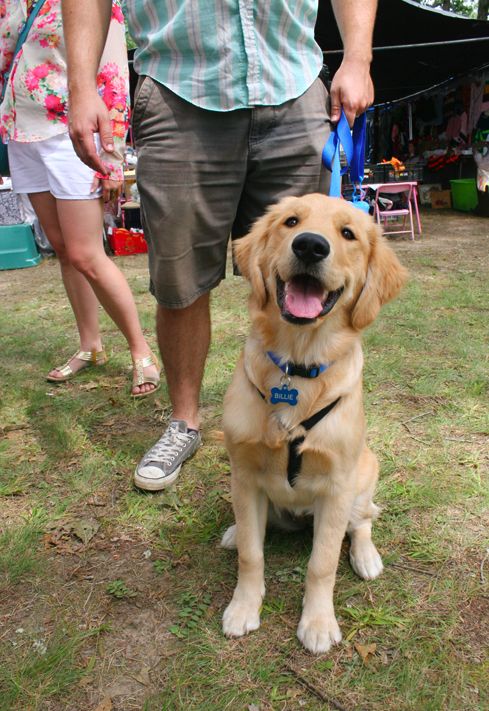 Did I mention that Lauren brought her puppy Billie? Isn't she precious? Lauren is a photographer and Billie already knows how to pose!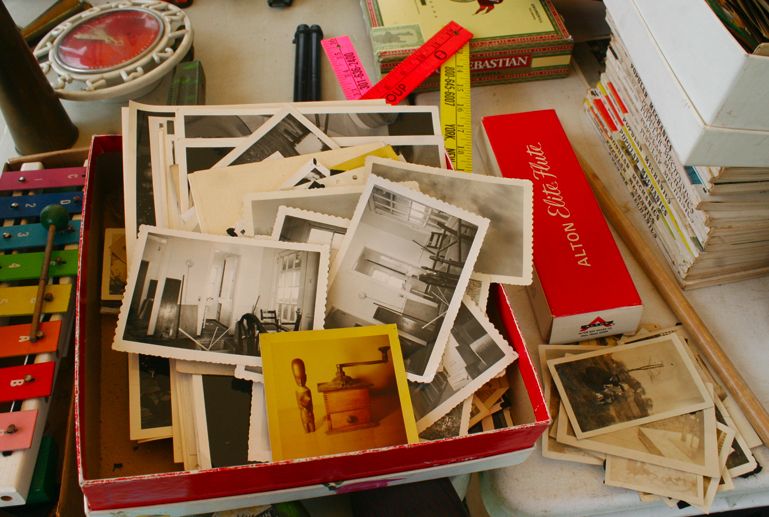 Last year I couldn't find any vintage photos but there were lots this year! The guy running this booth is one of my favorite regular vendors at the Nashville flea! He hasn't had pictures the last few months because he said he was saving them up for this sale! Ugh! I dug through a few boxes and ended up buying 20 from him.
Another
Lauren Instagram
pic. Two of my favorites from the weekend! The beagle photo on the right is so crisp and clear! And that wagon full of puppies! What could be more perfect?
We saw a few people selling puppies. I would NEVER buy a puppy from the side of the road (can you say puppy mill?) but I WILL hold a tiny chihuahua baby! He was SO tiny.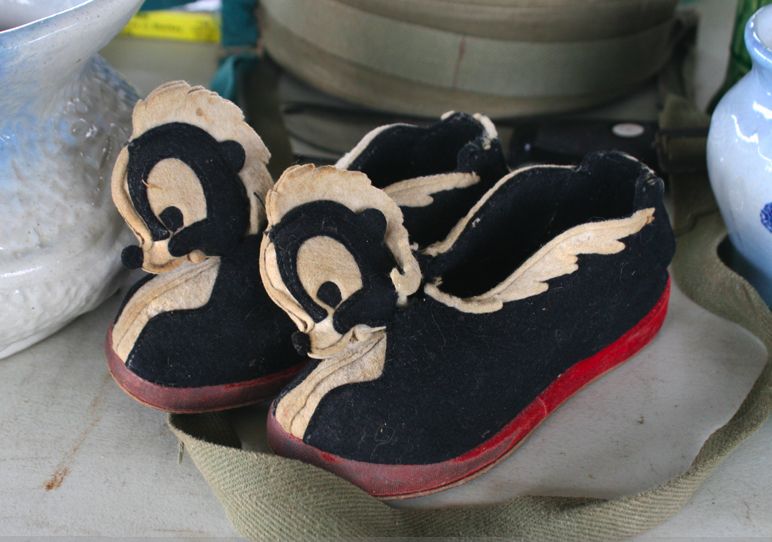 Ok, have you ever seen a cuter pair of shoes? These are probably my biggest regret! I have never seen anything like them! They were around 30 bucks but I probably could have talked them down. And they are so perfect!
Sweet little dolls.

Cutest hat stand.

I LOVED this hat! If it had fit my giant head I probably would have bought it for the beach!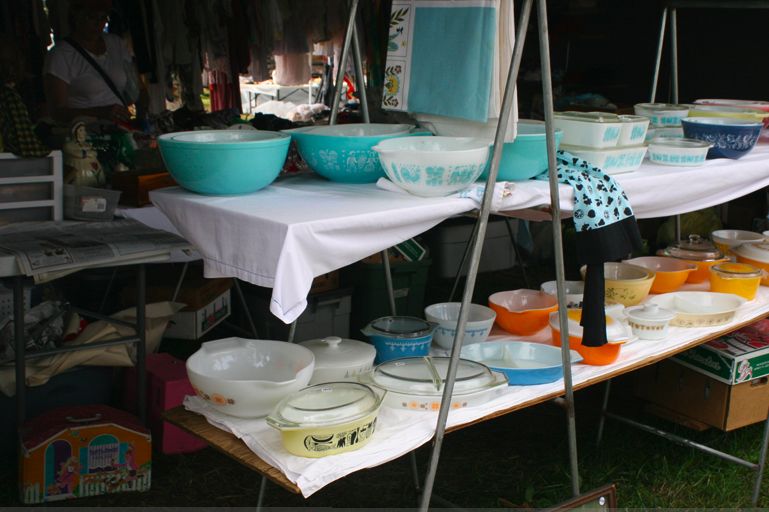 Of course there was Pyrex galore!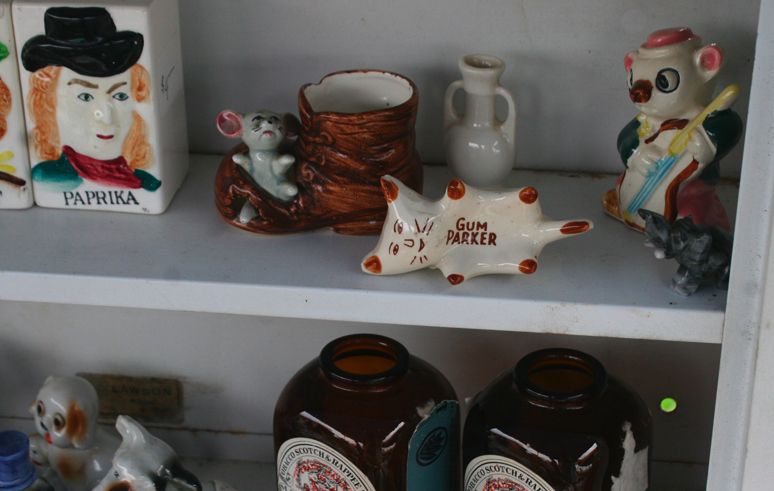 That gum parker! Another weird thing I wish I had bought.


Travis bought a tornado potato. It was so good!

Basket full of Santas!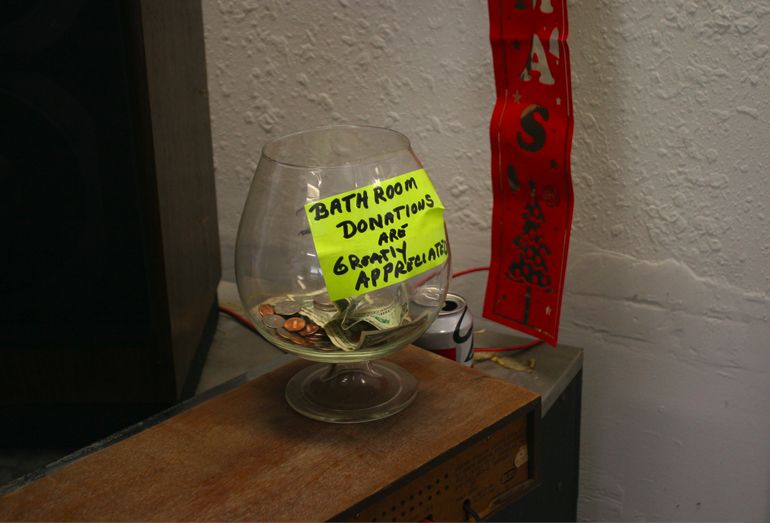 Hmmm. I didn't donate because the person in front of me was in there for at LEAST seven minutes and that is TOO long. I gave up.
Later in the day we met a lizard!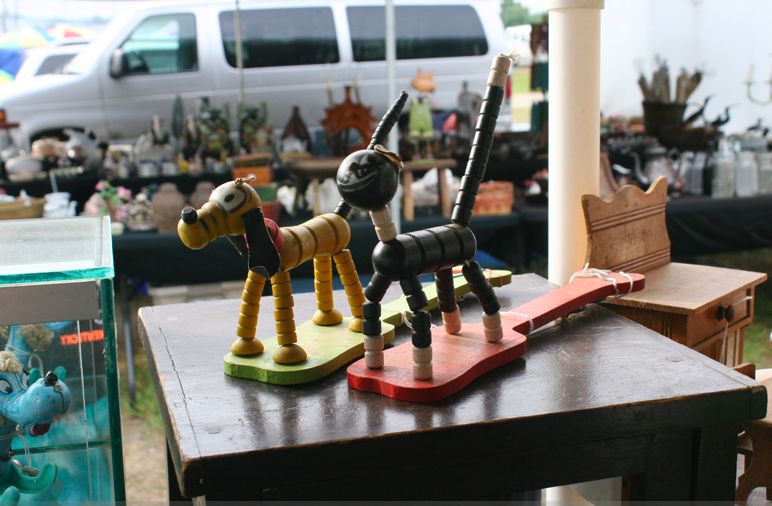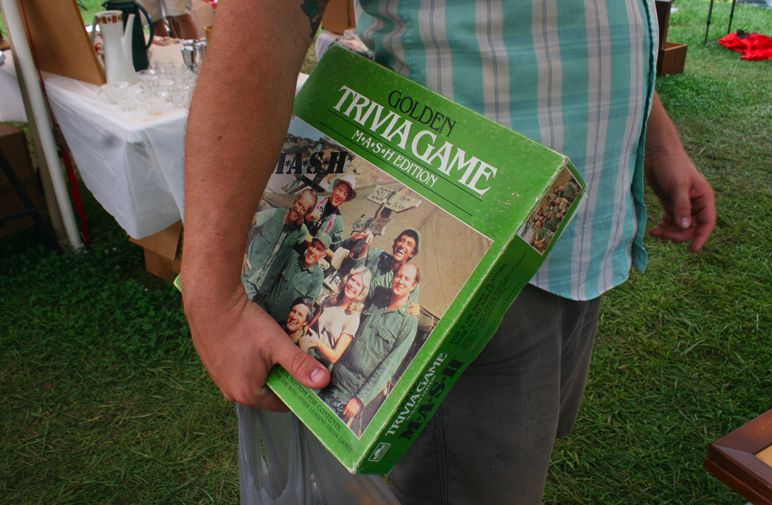 You know I bought this! Just a buck! I don't know if I'll ever get anyone to play with me.


Brett DIDN'T buy this.
There are tons of beautiful classic cars for sale along the route. Look at that stunner! I would drive that!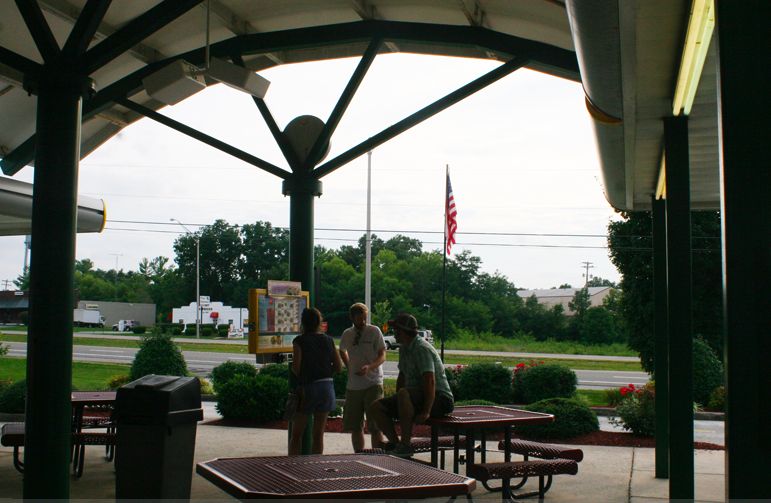 By about 5:30 we were all dead on our feet so we called it a day! We stopped by Sonic for a little pick me up before driving to McMinville to stay at Brett's parent's house. It was so great! His mom made us dinner and we had a fire and Travis and then crashed in bed. I slept SO hard that night!