We didn't do much vintage shopping while we were in California. Which is kind of a surprise because that is one of my favorite things to do while on vacation! Especially so far from home. We saw all kinds of things we don't normally see in Tennessee at the one shop we stopped at right out side of Palm Springs. Oh well, next time! Here are some of the cool things I saw.
Look at all that Bakelite! I love looking at it, but I've never bought anything. Don't you love that snazzy water bottle display? Ha! I've never seen a case full of Bakelite so it was a treat too see all this displayed together!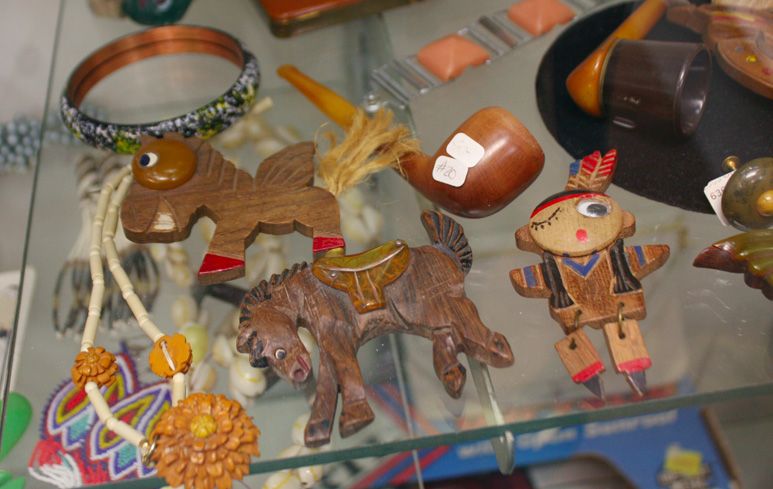 I really thought about getting one of these guys. I was torn between the bucking bronco and the little native American dude with one googly eye. In the end they were just a little to expensive for my taste.
I REALLY wanted this bean art clown! Isn't he great? If I thought he would have made it home on the plane I might have pulled the trigger. I am now on the lookout for some bean art for my house! I have an owl mostly made out of sunflower seeds already, but I NEED beans!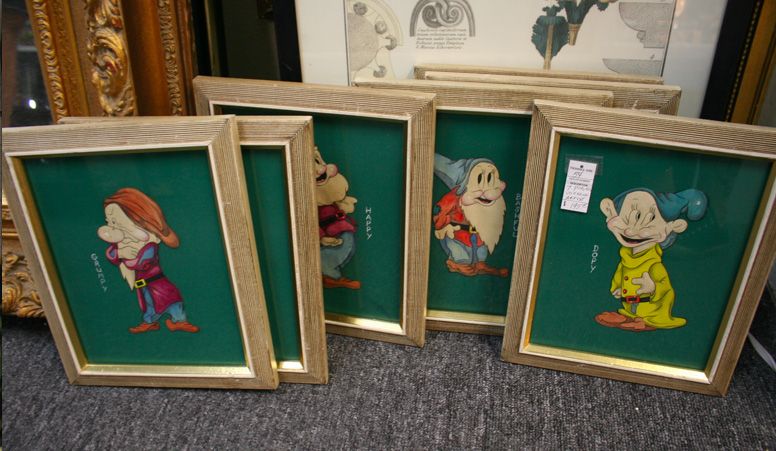 I also loved these hand drawn portraits of the seven dwarves! They were very charming, every single one was just a little bit off.
Gorgeous Southwest table cloth, but they wanted over a hundred bucks for it! It was small to, probably not even big enough for a card table.

I hadn't ever seen anything like these jewel eyed animals. Pretty cute!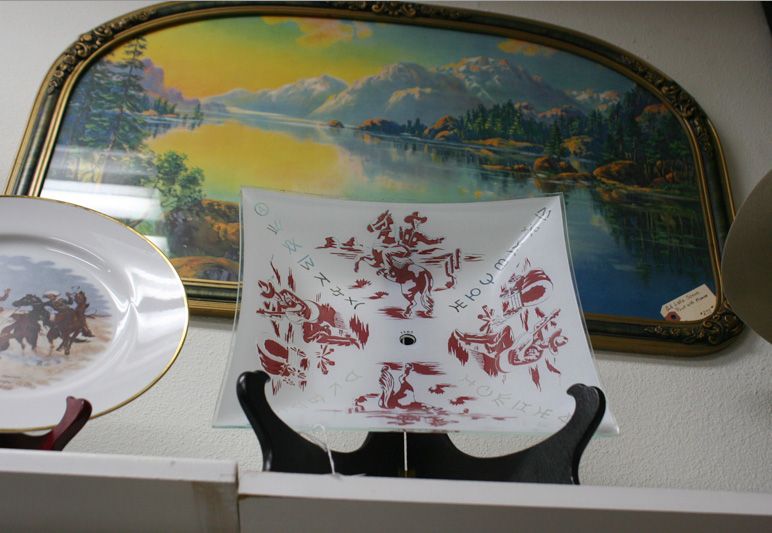 I was gushing over this cowboy light and checking out the price when I remembered that I totally HAVE this exact light in my front room, waiting for the day I turn it into my wild west guest room! It is terrible when you have so much cool stuff that you forget exactly what you have? I need to get working on that room!

There was SO much great mid century stuff. I LOVE those flamingos.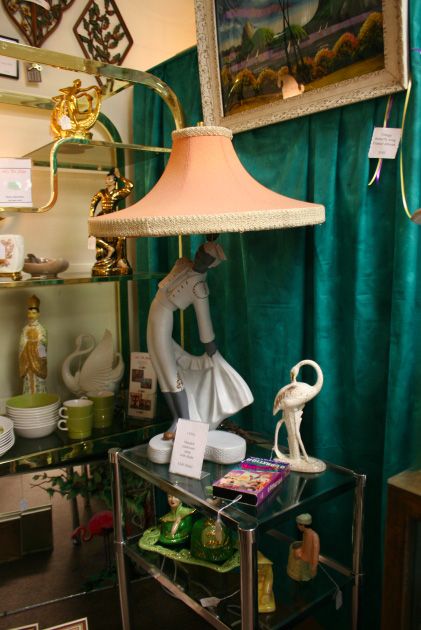 And figural lamps. I am on my way to having only weird figural lamps in my whole house.

Check out that silk screen! How awesome would it be to be able to screen Gerald Ford's presidential seal on whatever you wanted! So handy!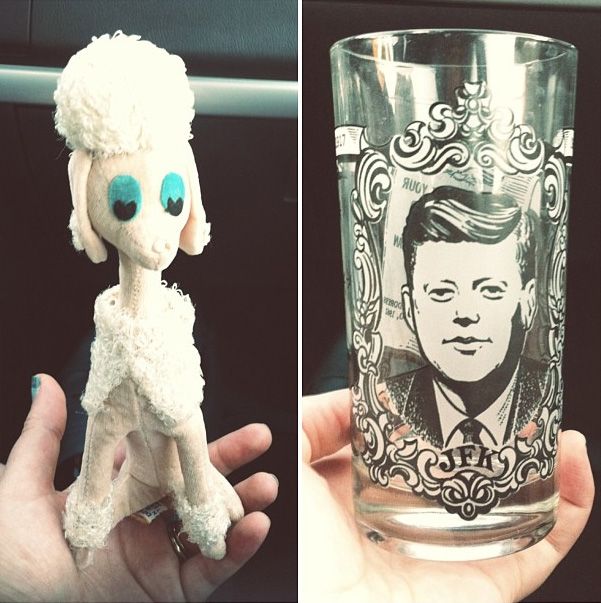 Here is what we ended up getting. A poodle dream pet for me, and a JFK cup for Travis. Not too bad!