you might have noticed that i haven't posted many vintage finds lately. that is because we had lots of unexpected expenses lately so i haven't had any fun money to go out searching. so i thought i would post some of my favorite vintage that i haven't posted about before. and some that i have had since i was a little girl! to start, here is the
Kron lamp
i bought at pugfest last year!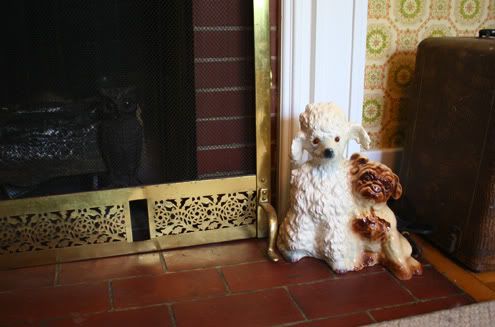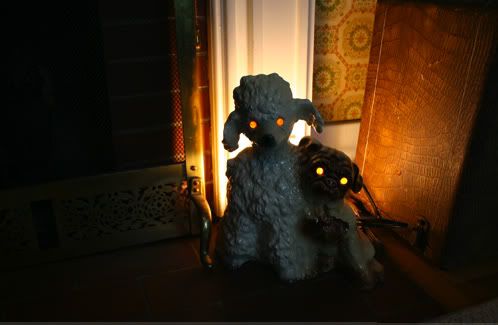 i got it in the silent auction for only 17 bucks and was SO HAPPY. i can't believe no one else wanted it! look at how creepy it is lit up! if you look to the left of the lamp you will see another one of my favorite vintage things in my house..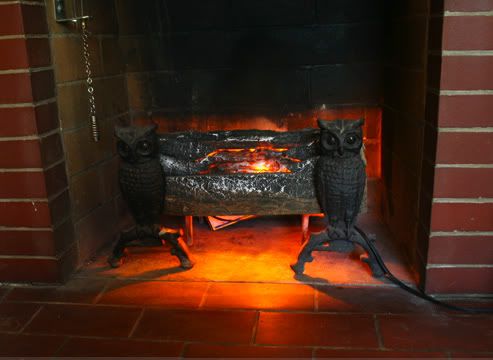 the owls are from an antique mall. when there is a real fire in there, their eyes glow! the fire in there was left by the previous owners of the house. i am kind of obsessed with it. when you turn it on the light flickers and it makes crackling noises like a real fire! kind of.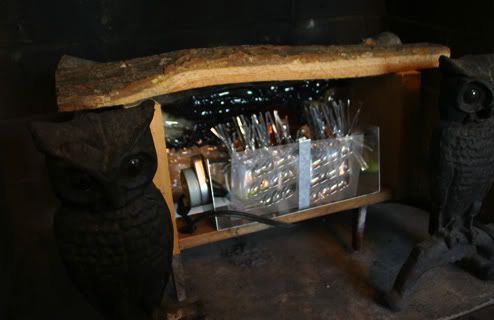 that is the bottom. the metal stripes are what makes the noise and makes the light flicker. it is so so cheesy and perfect. now i just need to find a good fireplace screen. they used to sell one that looked like the graceland front gates but they don't have it anymore.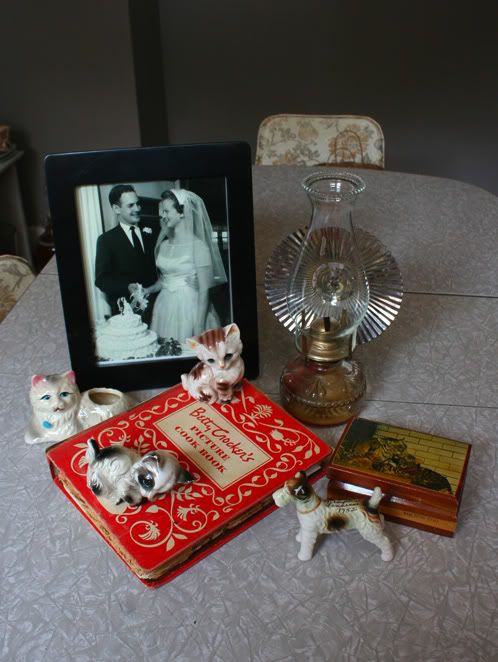 my grandmother (on my dad's side) sent me the oil lamp recently. it belonged to my great grandmother, who i am named after! i love the reflector on it. she also send me the cookbook.
it belonged to her when she was a young mother. i have actually been looking for a good copy of that book and how special to have one that my grandmother used to feed my dad! every page has cute illustrations or great tinted pictures.
and my favorite, it has recipes she cut out of magazines in it as well. love it!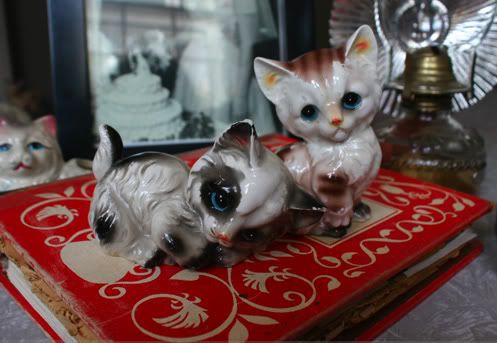 these kittens were given to my brother and i by my great grandfather when i was a small child. they were made in occupied japan. the cat planter in the background was given to me when i received the bed that my grandmother (on my mom's side) slept in as a teenager! we sleep in it today. it is a little small for two (it is a full) but it is so cute i don't want to get another bed.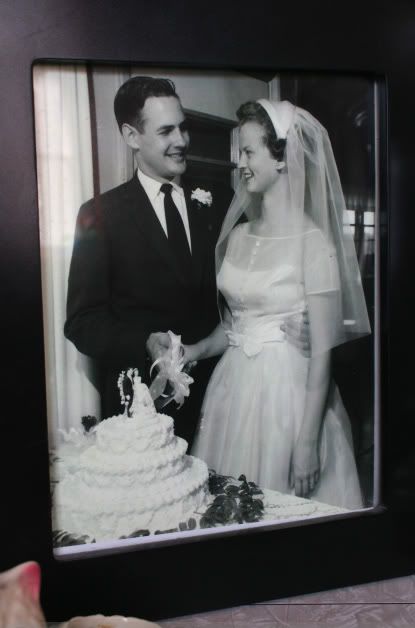 this is a picture of that same grandmother on her wedding day. this is the only picture they had taken! i never saw this picture until my own wedding and i love it so much. it is just perfect. i have it on my mantle now.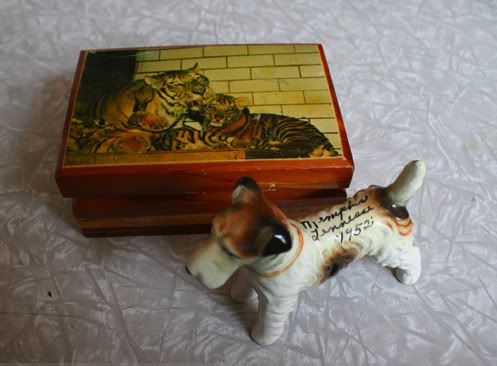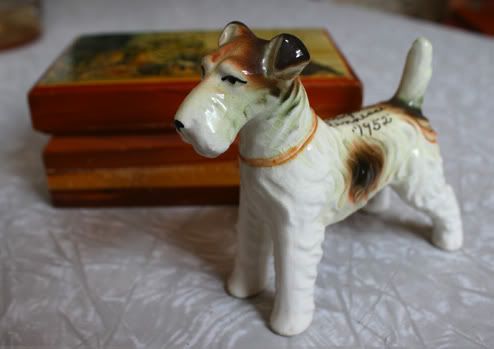 these two items didn't belong to anyone in my family but they are special to me because they are my first garage sale finds. i can vividly remember my dad taking me to a yard sale on our way to my friends house, and letting me pick out a few things. i was probably 7 or 8. i have treasured this box from the toledo zoo and this Airedale terrier for almost 20 years! i love that the ceramic dog was a souvenir from memphis!