One of the things I have found recently at the Goodwill Outlet is this "polar bear skin rug" made of yarn. Travis claims he finds them "all the time" but I can't believe he wouldn't bring one home for me! I really love it!
Travis also didn't think the cats would lay on it. Little did he know, I could set up the perfect cat trap. They can't resist the dining room table if I move the chairs back and act like I'm going to take pictures.
Worked like a charm!

Murray really knows how to work it.

Such a super model. Within the next hour the other two cats had laid on it. And I'm pretty sure Scout it sleeping on it right now. So I would say it is a hit!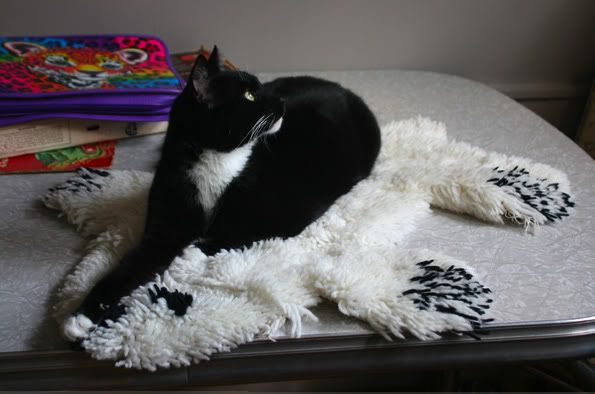 And check out that Lisa Frank binder in the back! I can't wait to use that for my negatives.