Travis wasn't into this macrame lion. I thought it was awesome! But I left it behind.
I also resisted this classy purse, if you can believe it.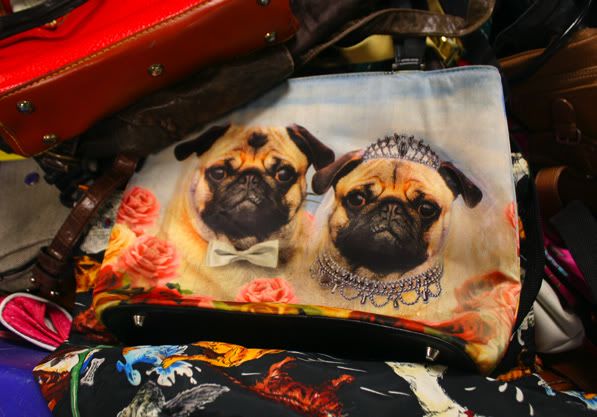 Here is some stuff I came home with. The tropical ABC's are really cute and weird. Travis found that log art. I am a sucker for anything on a sliver of log! And the sewing box is kind of a boring color, but I've been looking for one that actually stays closed, and this one does.
This little lady is a pin cushion! And if you pull the little tassel on her purse it is a tape measure! Could she be any cuter? I love her eye lashes and floppy hat.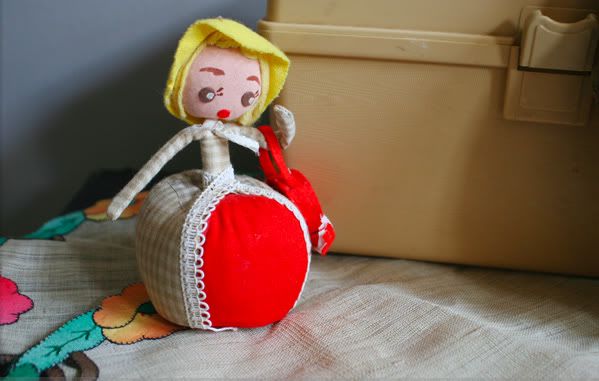 I'm not sure what these are for, but they are so pretty! They are pretty stuff, especially around the edges. I love the contrasting stitching around the flowers and leaves. They are a little discolored, but I'm afraid to try and clean them. I think I'm going to use them on my table, to put under serving dishes or cakes stands during the summer.
This doll is kinda creepy, but also pretty cool. I think she is handmade.

You flip her over....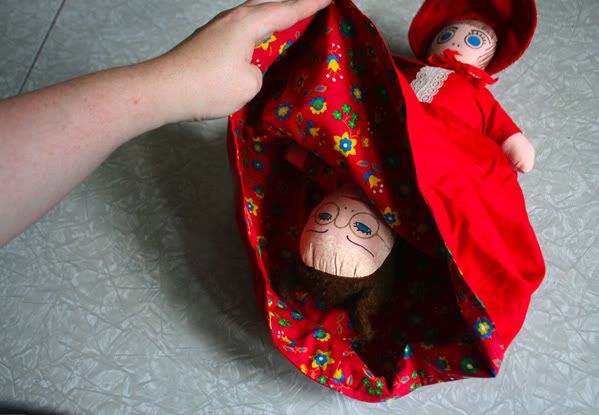 And she is half granny/half wolf. How cute!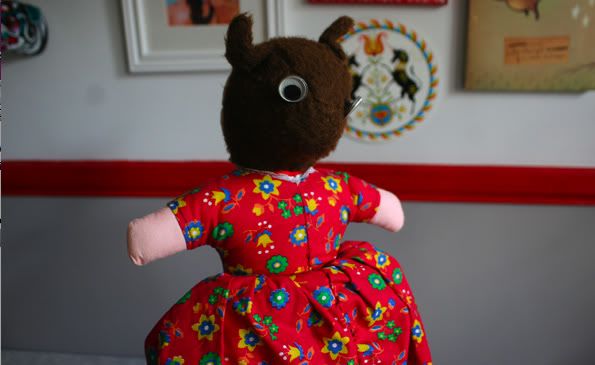 We found this cool vintage microscope set too. I need to do a vintage science themed mantle this summer. How cute would that be??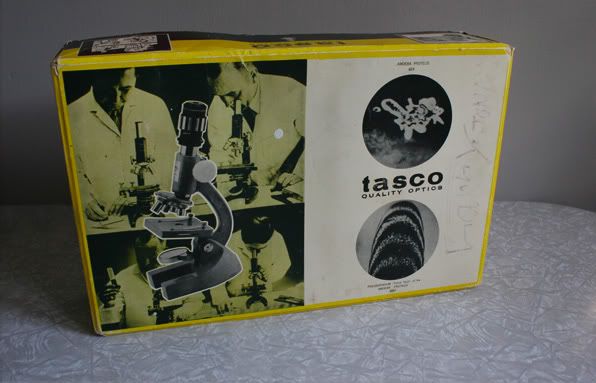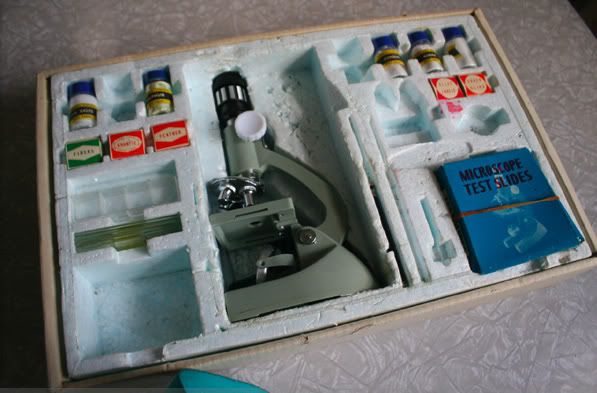 It still has most of the parts.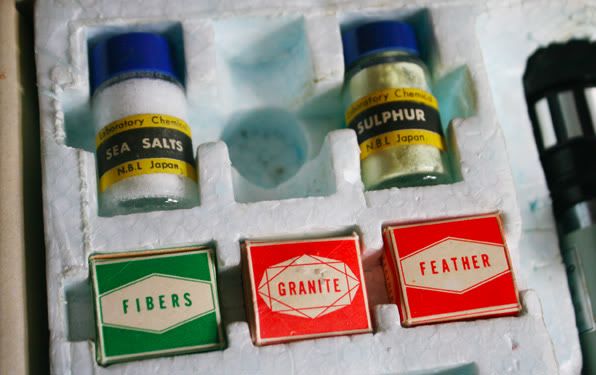 I love the graphics on the little boxes.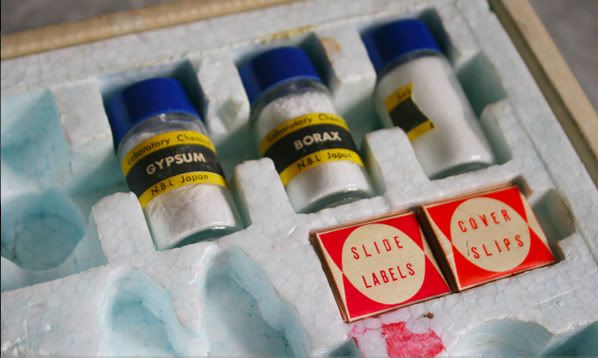 As if I needed them to provide me with those!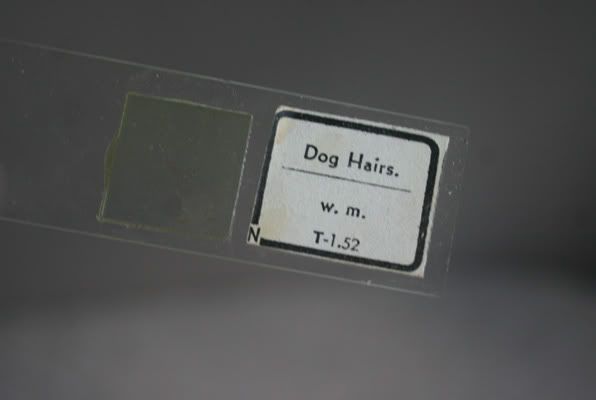 Linking up to Her Library Adventures Flea Market Finds & Apron Thrift Girl's Thrift Share