Today I am 27 years old! Sadly, I have to leave for Atlanta for a work conference today, so Travis and I mostly celebrated yesterday. I wanted to go camping, but of course the last few days have been really cold and rainy. So here is what we did: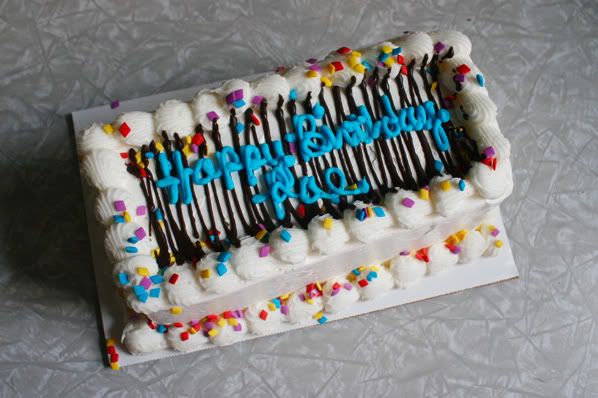 Travis got me my favorite cake! A mint chocolate chip ice cream cake from Baskin Robbins! They always make me nostalgic because my mom would get them for me for my birthday. My favorite part is the frozen icing blobs. Yum!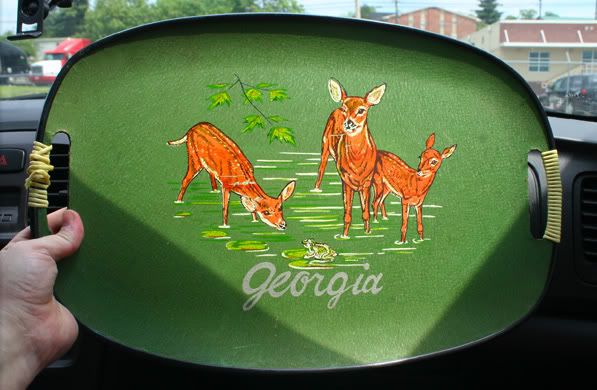 We stopped by the outlet of course, and I found two little treasures: this deer tray, and a knitted hippo!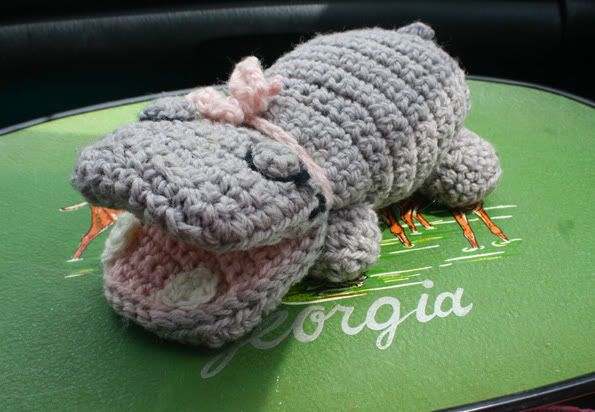 Seriously, how cute is she?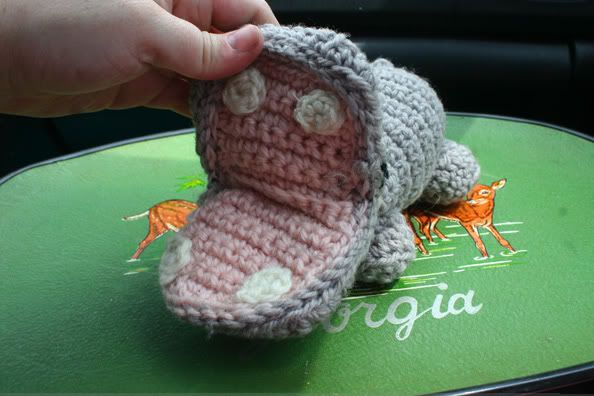 We've been hanging onto some free passes for the Franklin Theatre (we won them in their tacky Christmas sweater competition) and when I saw that one of my favorite childhood movies was playing today, we had to go!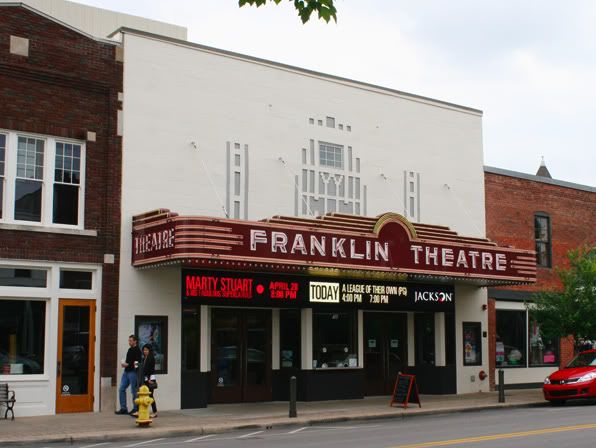 Can you tell what it is? Sadly it wasn't nearly as good as I remembered. But it was fun to see again.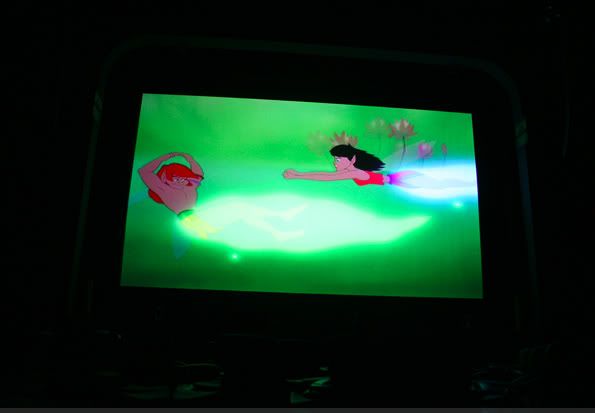 We walked around downtown Franklin a little bit, though most of the shops were closed on Sunday.

We walked down one of the residential streets and I saw these cute pastel houses!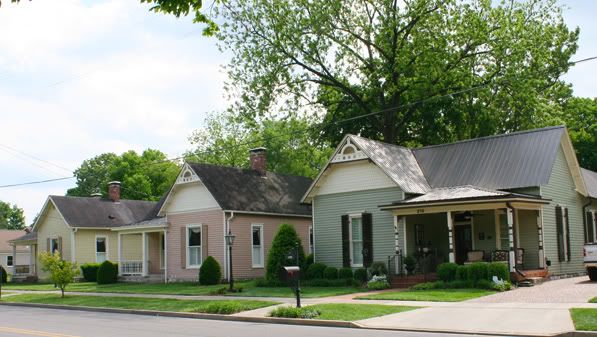 We went to one of my favorite antique malls to kill some time before we met my parents for dinner. I love this booth, even though everything is really expensive.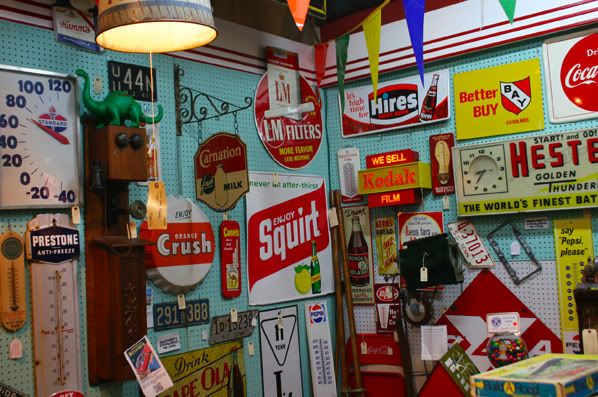 Ugh, every time I see this jackalope I want it so bad! Then I think "Could I really have taxidermy in my house?" I just can't decide! I love him!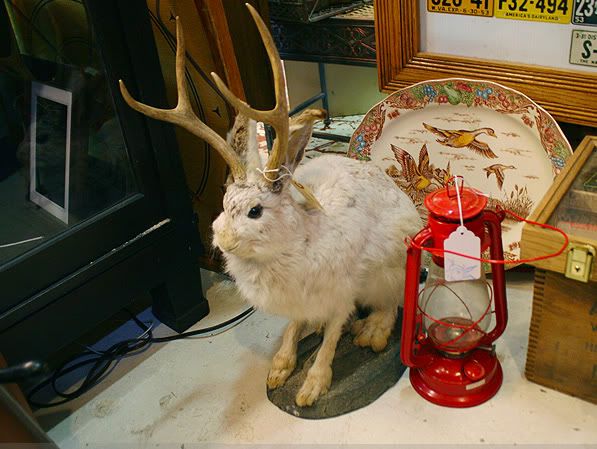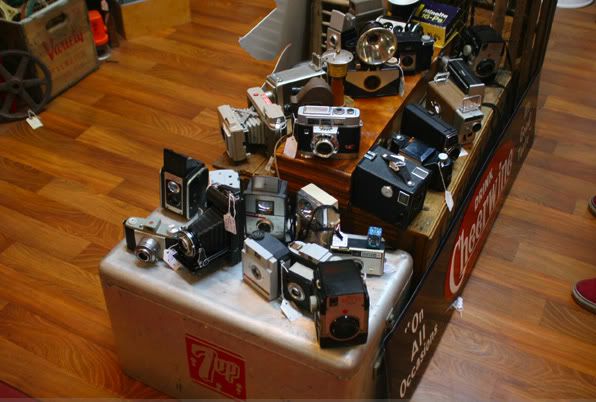 I'm looking for a light fixture for our dining room. I keep finding stuff that I love on its own, but I can't ever decide if it will look good in the actual space. This one is so cute!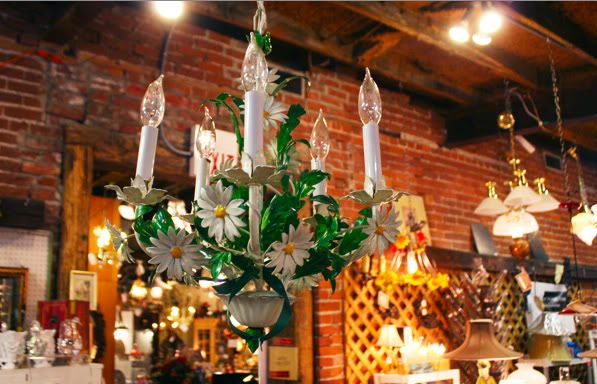 Here is a self portrait. Me at 27. Hanging out at the antique mall as usual.

We went to dinner at the Mellow Mushroom with my parents and I had a really delicious calzone. We talked about going to see Titanic 3D after (since it was my birthday date and I could force Travis to do anything) but it wasn't playing for two hours, so we just came home.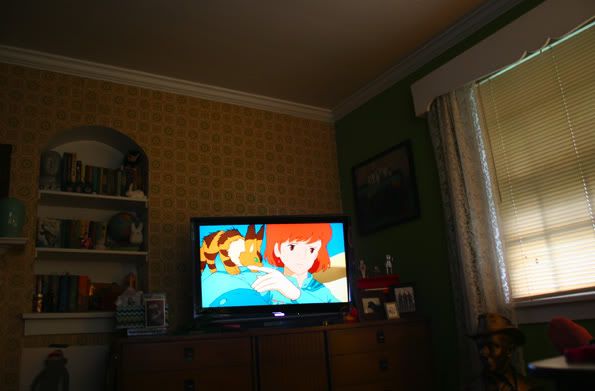 We ate a lot of cake and watched Nausica, one of the only Miyazaki films I hadn't seen. It was good!

Priscilla is having a pretty good day too. She is wrapped in a blanket sleeping between us.
So I had a pretty nice special day. And I don't have to go to work again until Saturday! I mean, I'll be working, but being out of town will be a fun change of pace.