I love other people's stuff. I guess all vintage is technically someone else's stuff, but I mean things that were obviously treasured by someone, or collected by them. I just love stuff like that, I know a lot of you can relate. Here are some things that we've thrifted recently. I didn't even look in this box when I passed it at the Goodwill Outlet. Travis put it in cart and asked me "Did you see this? I can't believe you didn't want it..."
Oh dang! It is a box lined with metallic flower paper, full of vintage doll clothes!

There were also some little marbles, a little pencil nub, and some other little treasures.

You can tell all these little pieces were totally loved and played with. Someone kept them for a reason.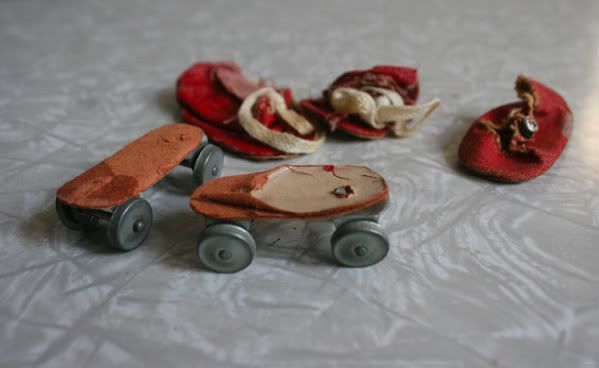 Little vintage mirror with starburst in the middle.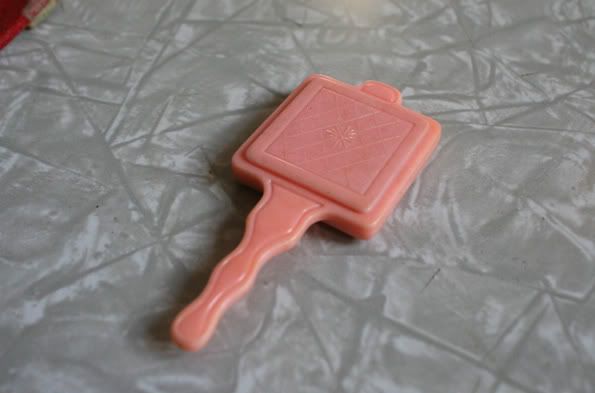 This lone recipe card was floating around in one of the big bins. The mushrooms obviously caught my eye. It is even in a little plastic sleeve to protect it.
Definitely going to make this strawberry cake!

I picked up this photo album just because it looked awesome (obviously) but when I opened it, it was full of pictures! That hasn't ever happened to me at the outlet! And you know how much I love vintage photos. It is a sickness, I swear. But for real though, how great is this album?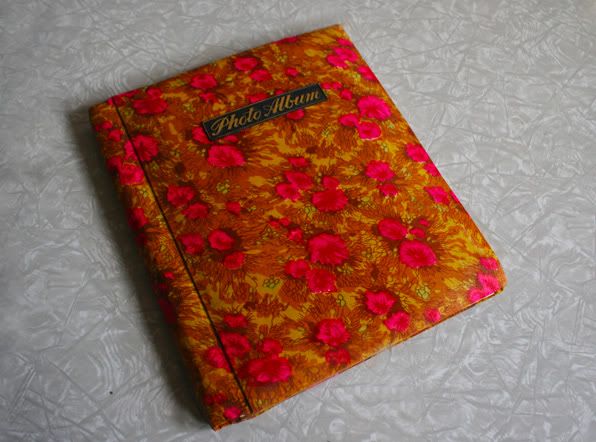 As soon as I saw the baby in the WIG I knew I had to take it home (as if there was ever a question)

Nothing better than an 8x10 school photo. I want the dress on the front right!

Look at this gorgeous lady!

Another baby in the wig photo. These photos were really big too. Maybe 5x5? Just lovely.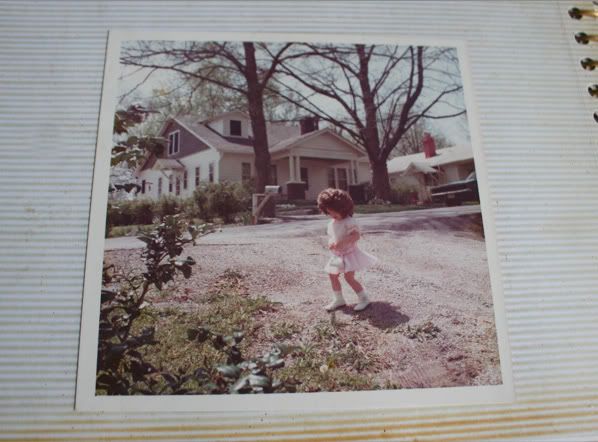 Are you a weirdo like me who loves to gather up things like this? I know you are out there! Can I get an amen up in here? (seriously dudes, WHAT am I going to do with myself once drag race is over for the season??)