Like I said, I always buy lots of photos for my collection at the flea market, but I don't post them much. My vintage photos of dogs is probably my biggest collection. I haven't counted in a while, but I have well over 100. I really love them! And I got some really great ones this month, so I thought I would share!
These are some of my favorite ones! I bought some of the same family last year, the dealer must have had some he didn't bring out before. I love how much they love their dog! There is a photo of Terry that says "Our son" and I have some pictures of a big group of friends with Terry at a vacation house. The photos are dated 1941-1947.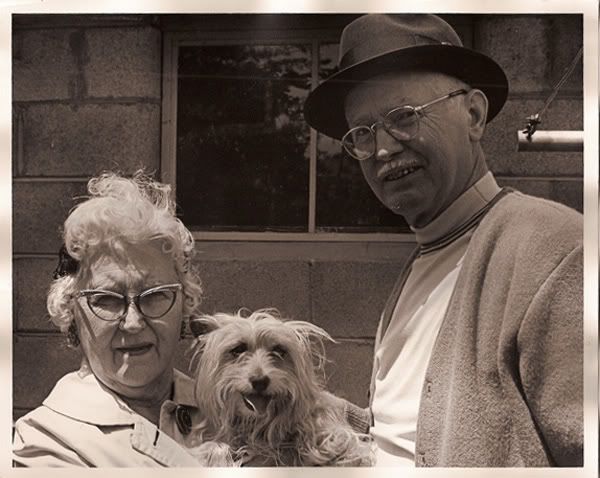 This is an 8x10, the biggest I have so far! Look at that terrier! A woman asked me if she could take a picture so she could paint it. I hope she really does!
Sweet little dude hanging out on the porch.

I love a tough guy holding a puppy.

I don't often buy photos where the dog isn't very clear, but the kids with the guns really sold this one. I have another one of the little girls holding up the turkey they shot, but I guess I didn't scan it. It is pretty awesome. I actually bought quite a few shots of this family.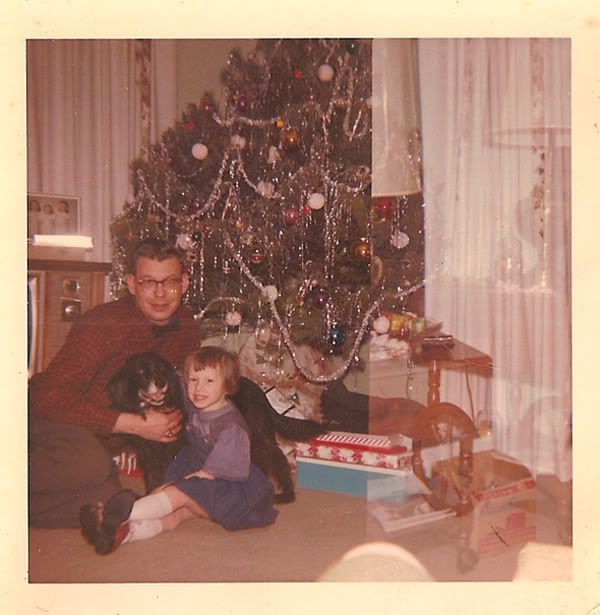 Here they are a few years later at Christmas.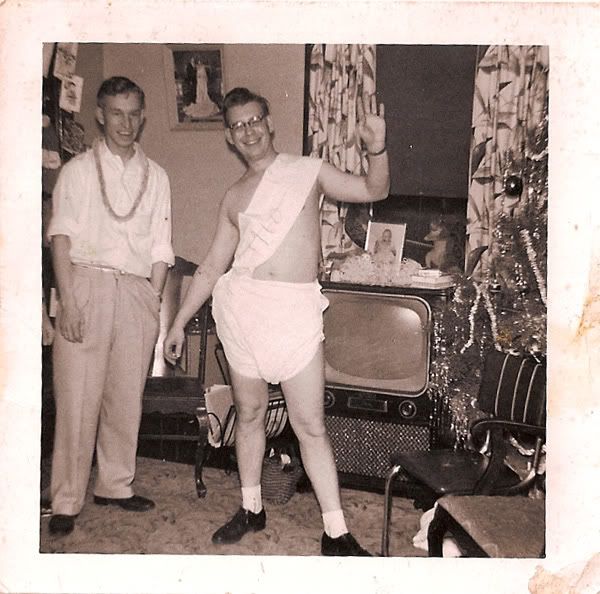 I also love holiday photos. New year's 1960! And I JUST noticed the taxidermy squirrel in the window! Now I love it even more!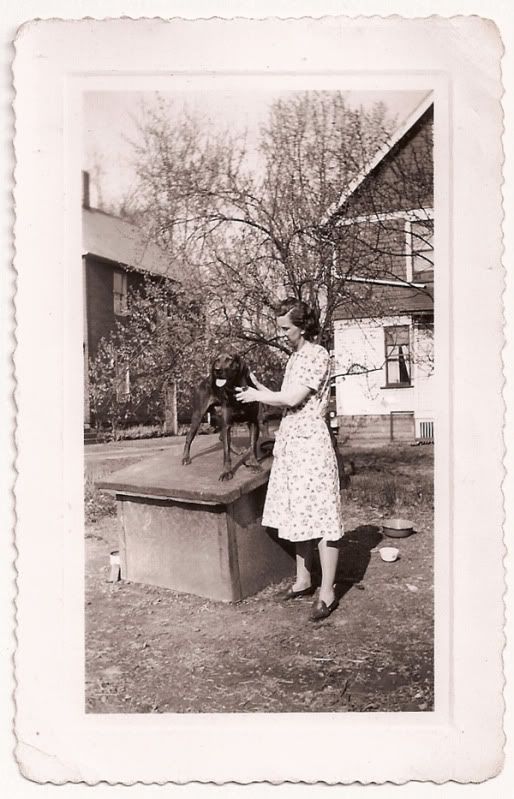 This one says "Chicago, Ill. May 1942/ Eurico and Moglie Canino and automobile" I hope those are their names! OH man, that reminds me, I have a great photo of a lady holding a cat and the back says "Ruth with King Kong." I need to scan that one.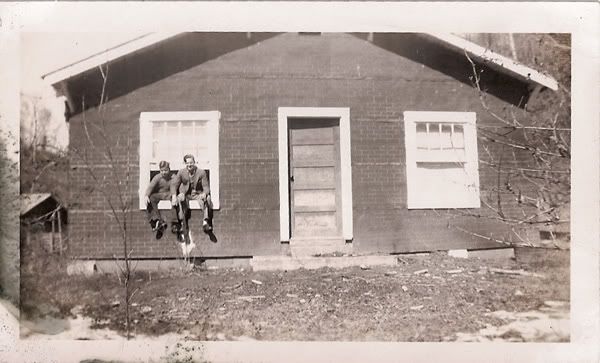 And last but not least, some guys hanging out of a window. I try to only buy vintage photos in a few categories because it is easy to pick up everyone you find! But sometimes I just can't resist silly ones.