Remember when i was telling you about going to Hayti, Missouri for
Travis' grandmother's birthday
? We got to bring home some of her vintage treasures. it was so fun, like a great estate sale where you could hear the story behind everything you liked. it will take me a few posts to show you everything, so here is the first.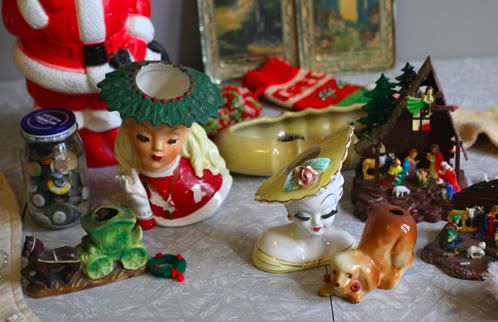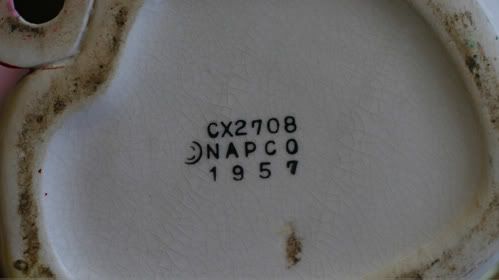 this head vase is so pretty, even if it in rough shape. she will look pretty on my mantle at christmas.
another head vase and a cute doggy face. this is the second vase i've gotten recently where the plant is the animals tai. so adorable.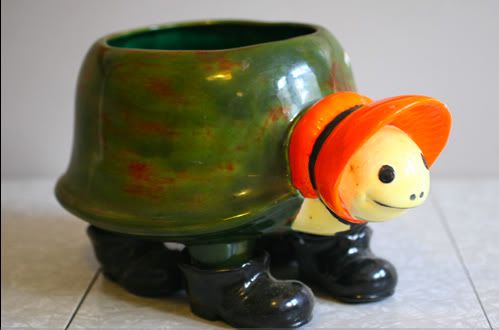 i love this silly turtle planter! the boots detach. she is sitting by our backdoor with a mum in her right now.
lots of vintage glass balls that just happen to be in my favorite colors!! i got another aluminum christmas tree too, but i didn't get a picture of it.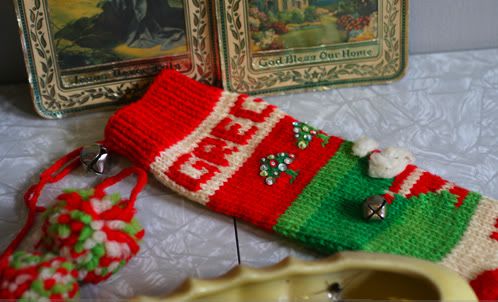 a stocking knitted by betty's sister for her son in 1965. it is so so cute! it says gregory and the year, and i love the little pom poms hanging from it. i can't wait to show you the rest! i'm hoping it will be sunny soon so i can finish photographing it all.
i brought home about 16 dresses made by travis' great grandmother! i'm trying to figure out the best way to photograph them.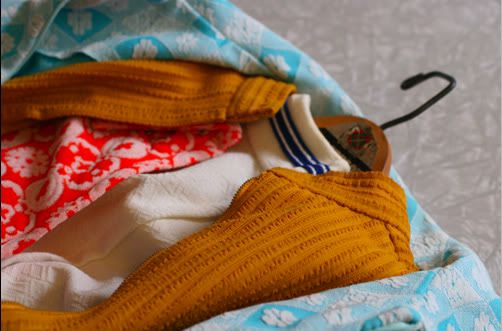 how enticing does that look?