The Goodwill Outlet hasn't been the treasure trove it usually is. But We've found a few things lately.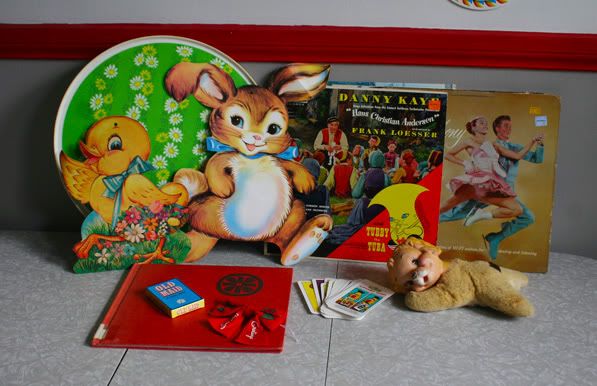 A cute daisy tray and some vintage or vintage style easter decorations. I found a vintage old maid deck! I have a pretty big Old Maid collection, and I hadn't found any that I didn't already have lately, so that was exciting. Actually, that day there were so many games there! We got a perfect Apples to Apples game for 1.99, only one pack of the cards had even been opened! I have been wanting to buy that game, I'm glad I resisted the 30 dollar price tag at Target!
Travis brought me home this sweet little puppy.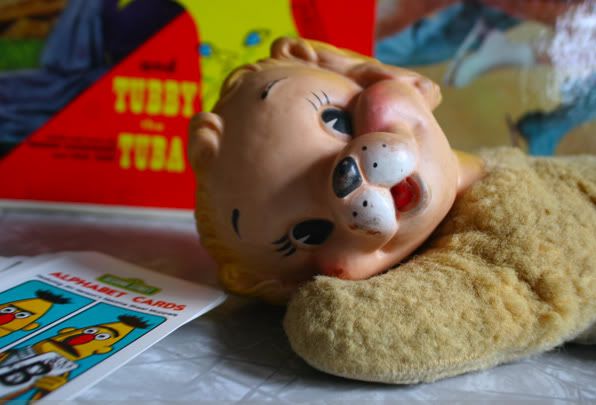 I try to resist most records, but sometimes I can't.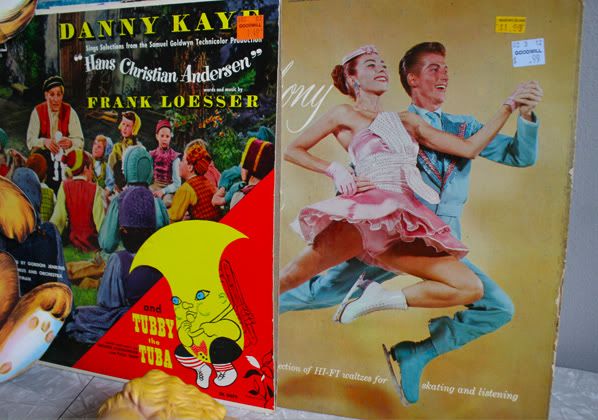 I found two sets of these cute seasame street cards too. These are my favorites. I love the bored looking tiger talking on the phone!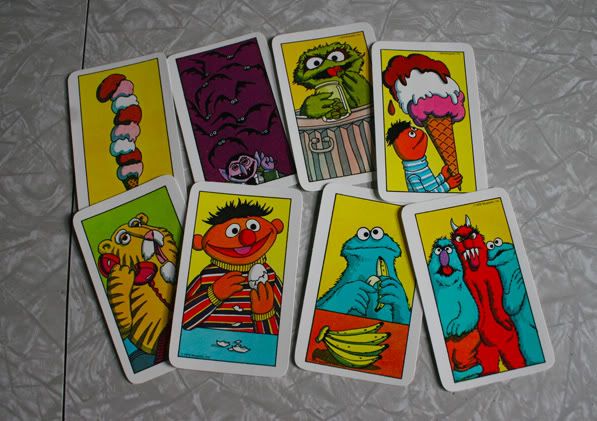 Apron Thrift Girl